Should you have a Shopify storefront, congratulations on joining 1,000,000+ smart merchants who choose Shopify's user-friendly eCommerce platform to set up online selling for their brand! This top eCommerce platform handles website design, payment integration, hosting, and email marketing making it a seamless process to own a web store.
One of the things they don't help with is the photos for your product catalog, so you'll have to figure out how to create Shopify product photos on your own. After spending all that time creating and making your products, it's important you ensure they are all showcased properly to your potential customers.
Our experience with supporting product photography for online sellers suggests that product photos are the key to converting browsers into buyers.
 
 
 

 
Let's dive into a detailed discussion on the following topics:

How does the quality of product photos affect sales?
Equipments Required for DIY Product Photography



Insights About: How does the quality of product photos affect sales?
Enough and more research has been done to indicate that product photos are key to a merchant's success online. Just to reinforce this again, here are a few interesting data we analyzed:
Shopify's own research indicates that as many as 90% of online buying decisions are based on product photos.
Bigcommerce suggests that 58% of online shoppers expect to see product photos on an online store in order to decide on whether to buy from a particular brand or not.
Hubspot specifies that professional product photography may be necessary for visual marketing strategies that are part of content marketing, a tactic utilized by 70% of businesses.
David Ogilvy, father of advertising, says that the ability to be creative plays a significant role in grabbing the interest of potential customers and transforming them into purchasers.
Visual presentation affects both product value and trustworthiness. High-quality, attractive product photography can help establish your credibility. However, many store owners, especially new ones, cannot afford a professional photographer or photo studio. DIY product photography is a terrific option if you have the right tools and techniques.

Equipments Required for DIY Product Photography
Let's discuss the equipment you'll need to take great product shots when taking control of your own product photography. All you need are the following to get you started :
A smartphone -A tripod
A white background
A Lightbox
White bounce cards made of foam board/paper
A table
Tape
A room with a window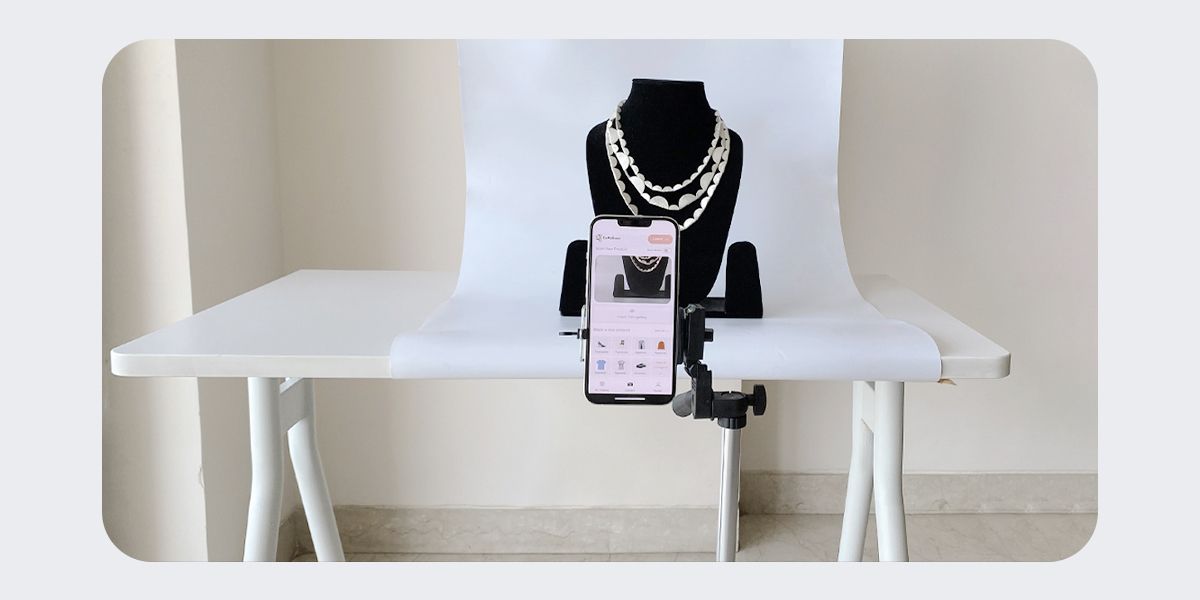 A Smartphone Camera
There is a good quality camera for every range, pick your budget and get it. If that is not possible, remember you live in the 21st century, where our smartphones are no less than DSLR cameras. With the right setup, even a smartphone can help you click high-quality product images. Although point and shoot cameras do a good job, the built-in lenses you get pre-installed will not be ideal when you want to conduct product photography for eCommerce.
If you want to ensure your product photos stand out, it is important that you don't let your camera limit you. Most smartphones now come with in-built settings and features to click just the type of pictures you need. Try different angles at first to get a crux of the perfect angle for your product. Any smartphone camera with a decent amount of megapixels (8MP and above) can give you wonderful results.
Tripod
Product photography is an art, and tripods are the canvas. Quality images with consistency of angle, size and perspective can help capture customer attention - leading to increased conversion rate. With a tripod at hand product photography has greater control over capturing all features in detail, ensuring their photos stand out from the crowd! No longer will camera shake or blurry pictures destroy great shots; only sharpness & clarity remain for stunning imagery that truly shines!
A White Background
Ecommerce product photos for your website or marketplace listings are best shot against a clear white background. A clean, clutter free environment helps to highlight the key features of your product.
If you shoot a lot, consider buying a white sweep from Amazon. Paper sweeps are better because you can snip off the dirty bits after a photoshoot and roll out a new one.
Poster boards from drugstores or art stores are cheap. You can find something like 10-12 sheets for $10. It's best to look for a pure white background rather than off-white or cream.
A Lightbox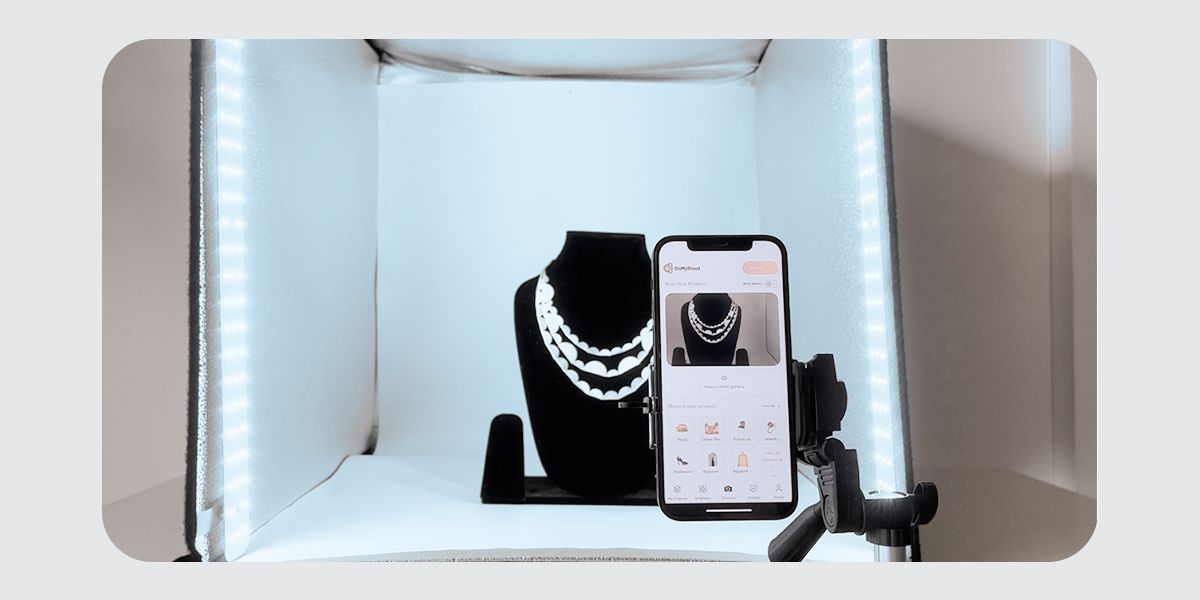 Capturing product images can be tricky when dealing with intricate details, reflective surfaces, and harsh lighting conditions. To ensure you capture the best possible shot of your small items every time, a lightbox is an indispensable tool!
Not only do they provide even and controlled illumination - perfect for highlighting all those tiny features that make products so special - but many come complete with diffusers to soften shadows or create consistent backgrounds in print-materials or e-commerce websites.
White bounce cards made of foam board/Paper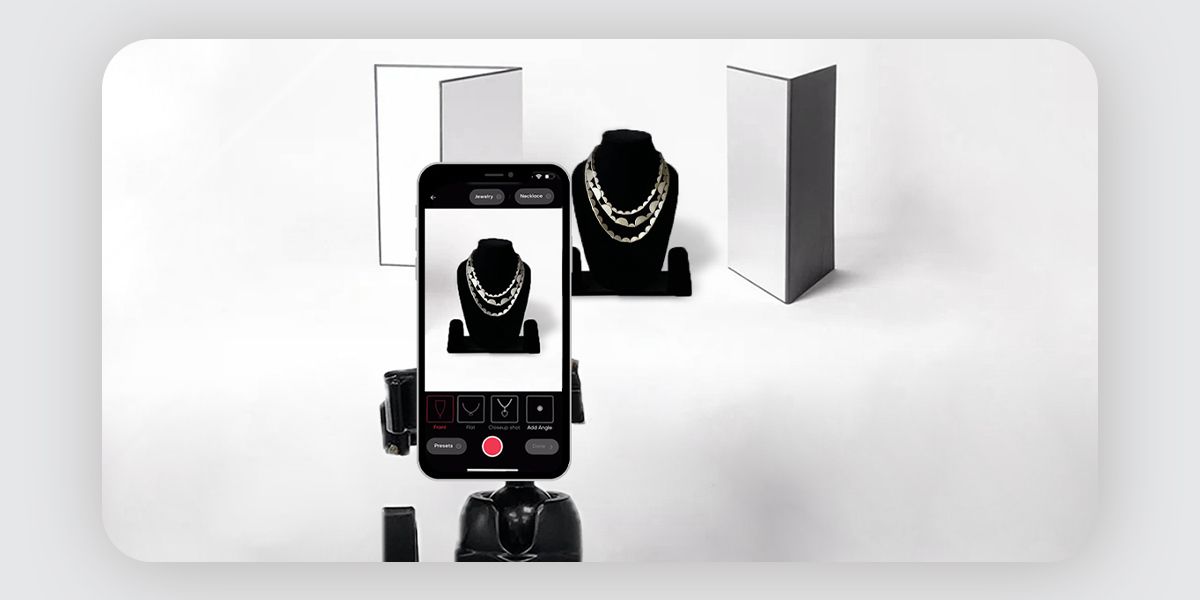 Window lights create a bright and shadow side on the products being shot. We utilize white to brighten this shadow side.
A white, sturdy foam board creates a terrific bounce card. Black foam boards can help deepen shadows. This helps when product photography for white products on white backgrounds is being done.
Adding black foam board to the sides outside the photo, behind the product, will darken the white product. For more complex lighting, use white and black bounce cards. Amazon and drugstores sell foam boards. This is simply a white card, so you could also balance a sheet of white printer paper or poster board and use it just as easily.
A Table
A simple office or study table should do the trick for your product photography. It is good to have one that is around 27 inches wide giving you enough margin for your product placement.
Tape
Tape or clamps might secure your board so it sweeps well, depending on the table you use. A room with a window The more light a space has, the better. If your table is placed closer to the window, the set up produces softer light and darker, softer shadows.
Distance gives more uniform light but sharper, lighter shadows. For product photography, it's good to have an evenly well lit area to showcase your product photos in the best way possible.
Once the setup is all done, let's understand the best ways to click your own product photos so they look as professional as studio shot images.
 
 
 

 
Let's now look at how to take professional product photos on a white background. Learn how to:

Set up your table & product
Start your smartphone photoshoot
Decide the Angles you need
Retouch your pictures
Optimize images for your website



Step-By-Step guide to take professional product photos using white background
Set up your table & product
With all the gear for your product photography in check, it's time to search for a flat table on which you can place your product. Positioning this close to a window at an angle that is suitable for product photography. You must also ensure no other sources of light interfere with the set-up and risk spoiling its aesthetics.
Start your shoot with a smartphone
With just your smartphone, you can conduct product photography to get perfect product shots! Different phones have different shooting options - some even let you adjust settings for the perfect shot. Put your setup in front of a window and click away — but don't forget to clean off that lens before snapping or else blurry results may follow!
Decide the angles you need
Deciding on an angle is key when it comes to maximizing sales through product photography. Try finding a go-to shot you're comfortable with while still allowing room for experimentation!
Every product has unique design elements that will ultimately determine what angles work best. This could just be one perfect snap away from capturing your ideal product photo.
Retouch your product pictures
One of the important steps in product photography is photo retouching. To take your product photography from "OK" to incredible, all you need to do is retouch! Retouching the product images can be tricky for people without training but you will be surprised to know about a few affordable options available in the market today. Services like DoMyShoot, DXO and Photolab can help enhance your images so that potential customers get a better impression of what they're buying!
Optimize images for your website
In the fiercely competitive online arena, having a firm understanding of SEO is essential for success. To strike an ideal balance between image quality and optimization is key; bulky files can slow down your website while excessive optimization may have adverse effects on its integrity. Don't forget to include meta tags and alt texts in order to maximize your chances!
 
 
 

 
Learn "HOW TO" :

Shoot for an online store
Retouch an image
Optimize images for Shopify Store
Do product photography using Shopify apps



Tips on how to shoot for an online store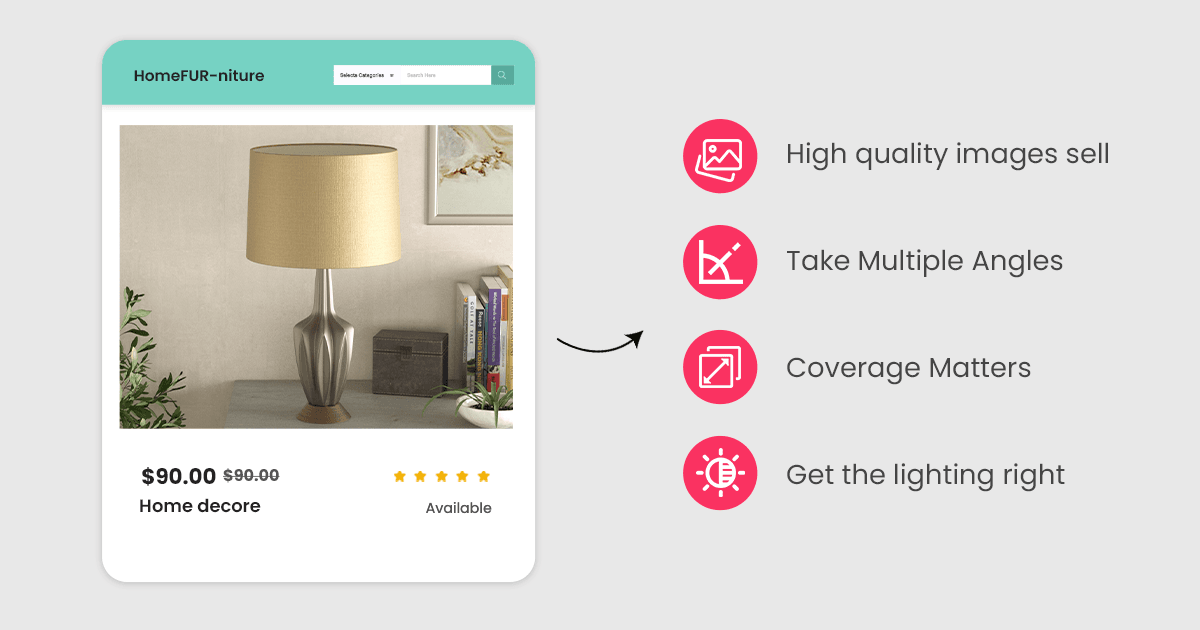 There are endless tips one can find on this topic -we'll try to fit our collective experience into two paragraphs! There are many resources and best practices for product photoshoot preparation and results. Here are a few key takeaways:
High quality images sell
Make sure your product is sharp and well focused when clicking the image without blurry areas. There is nothing worse then to find low resolution or blur images in a listing-this is a complete turn off for most buyers! Ensure you zoom into every image you click to check on the focus and clarity of the product photo.
Take Multiple Angles:
Remember that your customer is basing their buying decision on what they see on your listings. Give them enough details of your product to push them to buy. 3-5 angles are a good standard to maintain. However, it's also not a bad idea to ensure to add in lifestyle images and infographics especially on high value products.
Coverage Matters:
A good thumb rule to follow is to ensure 80% of your frame is occupied by the product you are clicking. The more is seen of your product, the better are the chances of conversion.
Get the lighting right:
Try to achieve clicking an image true to the actual color of your product. The more this is true, the less manipulations are required later in retouching and higher chances of avoiding product returns exists. Clicking in natural light is one great way to ensure this. Alternatively, experiment with light reflectors until you are happy with the result.
How To Retouch An Image
If your images have come out sharp and well lit during the photo shoot, they will require minimal effort in retouching. However, professional image editing is important to create high quality product photos.
In case you have experience with photoshop, you can go ahead and clean up your images but otherwise this can be a time taking process and one that has a high learning curve for those not well versed with the software. Most merchants find it useful to outsource their image editing.
If you are looking to outsource your image editing, keep in mind:
Freelance photo editors charge anywhere from $2 per image and upwards and typically take over 24 hours to return your images. There can also be some back and forth in case they don't follow the shared instructions carefully.
There are multiple background removal and photo retouching software available however they don't completely compete with the human touch yet. The pricing for these start at $1,5, but there is a minimum spend attached to most. Choose carefully as an algorithm, even a pretty smart one, still can not understand you completely, so you won't always get the result you expected.
If you take the route of using a professional photo studio, charges start at $30 per image. With a solution like DoMyShoot you get both product photography as well as image editing built into a single solution. You can also just upload your clicked images which we professionally retouch using AI + human artists. Here is a sample of a before/after for one of our clients: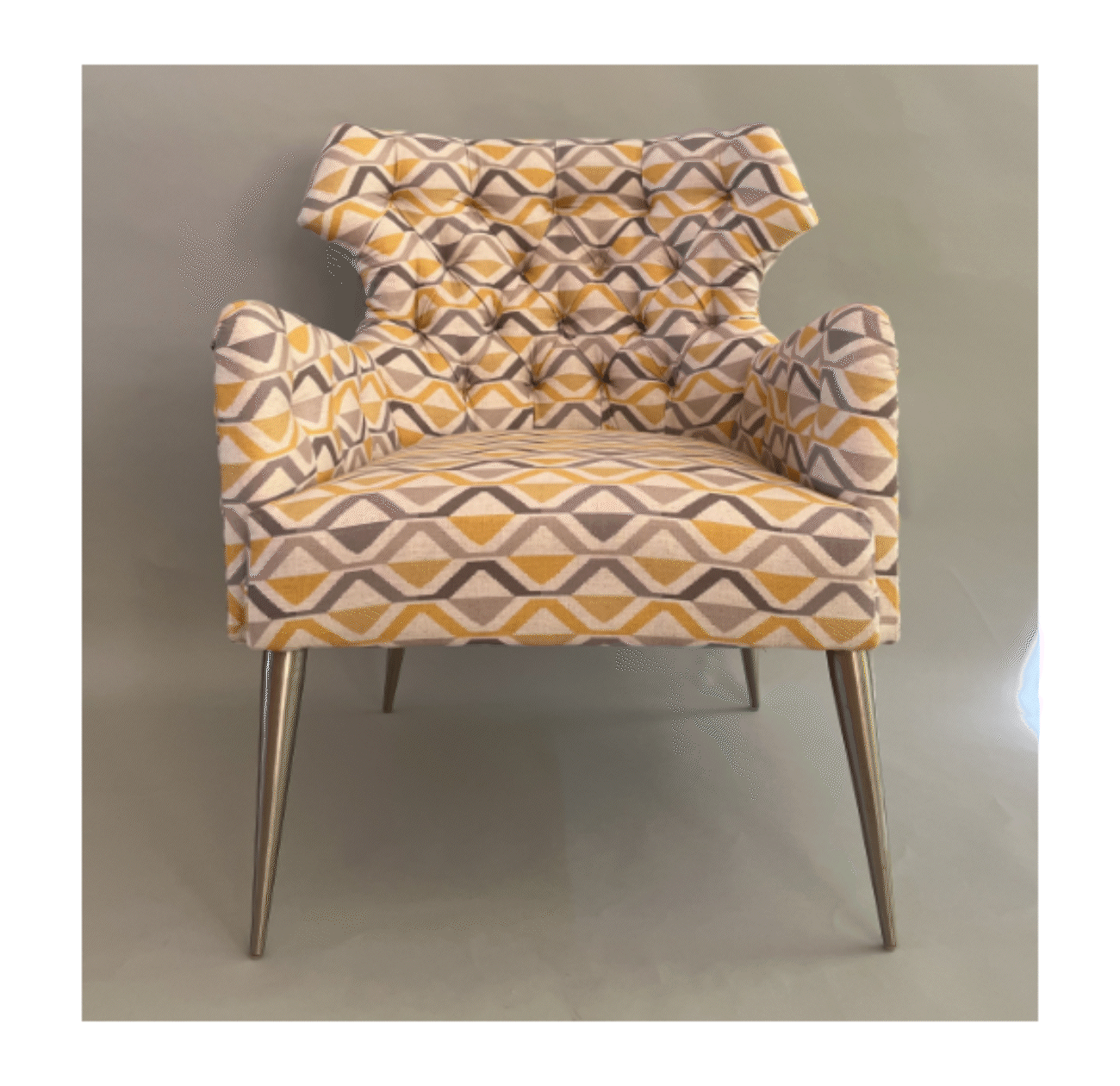 Optimize Images For Shopify Store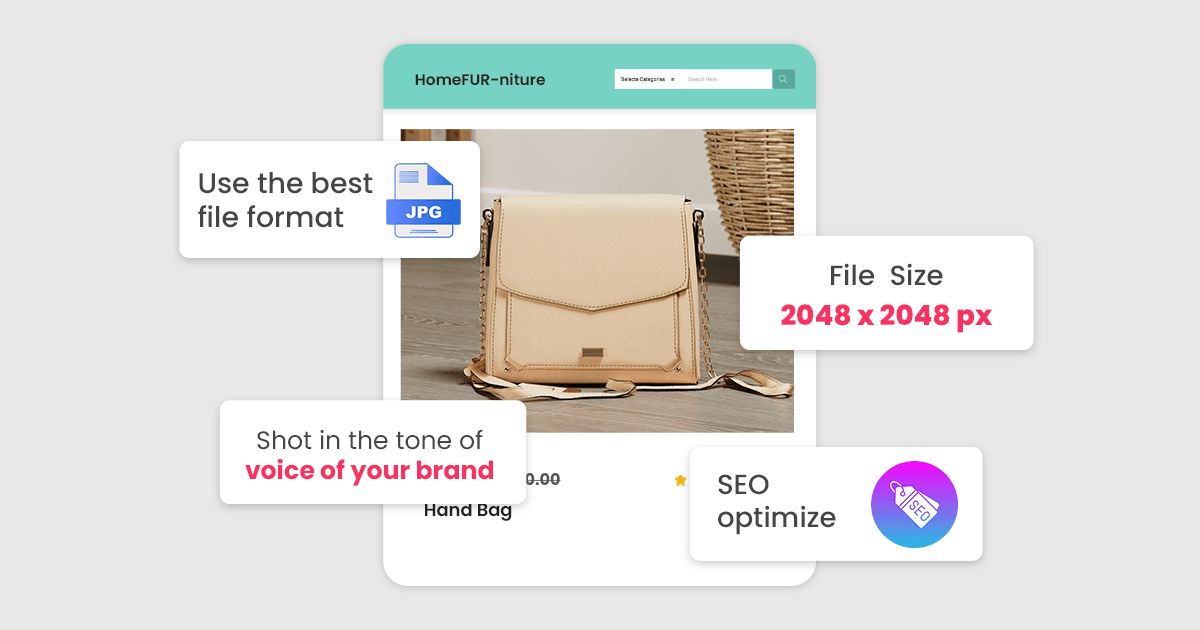 To ensure your storefront on Shopify has a great user experience, you need to make sure to keep all your product photos optimized to avoid long loading times and high bounce rates. Key tips to keep in mind to have optimized images for your Shopify storefront include:
Use the best file format – in most cases, Shopify recommends a JPEG file
Use a file size which gives good resolution but is also light. Shopify advises keeping shots in a 2048 x 2048 px size for best optimization
Make sure your images are shot in the tone of voice of your brand – so they stand out from competitors
SEO optimize all your product photos with the right alt text, caption, and description to improve Google search results
Product Photography Using Shopify Apps
Shopify has a large repository of apps that are useful to merchants looking for product photography solutions. From apps that help in eCommerce photoshoots to others that support retouching and background removal, you should be able to find one that fits your requirements.
You might want to check out Pixc and Product Camera which are useful product photography apps. DoMyShoot not only aids you in the product photography process for your category but also uses an intelligent backend to recommend lifestyle backgrounds most suited to your product.
The app is designed to meet all eCommerce imagery requirements enabling you to do a smart shoot anywhere and then generating a high quality, photo realistic image for you to share everywhere. The integration with Shopify ensures you easily upload images to your Shopify store and create listings in minutes! Just like that: