Tis' the most wonderful time of the year!
The holiday season is right around the corner and it's the highlight of the year for sellers and shoppers alike (and rightfully so). While customers look for exciting deals and discounts, sellers look forward to improved sales.
However, there's a difference. While for most of us, the holiday season is the long-awaited chance to unwind, relax, and enjoy with our families, for retailers, it's the complete opposite.
That's because it's the most critical time of the year for retailers. As we embark on one festival after the other (Halloween, Black Friday, Thanksgiving, Christmas, Hanukkah, New Year, and more), retailers look forward to making a good chunk of their yearly revenue during this time period. The holiday eCommerce season sales can often make or break the whole retail year.
For smaller businesses, the holiday season sales are even more critical as they solely depend on it to stay afloat.
Moreover, during this time of the year, consumers are eager to spend money on some holiday cheer. So, you should use that to your advantage and be prepared to offer customers what they are looking for.
In this holiday eCommerce selling guide, we are going to talk about all aspects of how you can prepare your store for the holiday season and maximize your profits.
Let's get started.
Table of contents
This guide will talk about the following -
Predicting the upcoming holiday season.
Key dates for the holiday season 2022.
Your 5-step checklist to prepare for the holiday season.
A systematic action plan for the holiday season.
10 pro tips for a stellar product listing.
Photography trends to keep an eye out on.
Win the 2022 holiday season with DoMyShoot.
FAQs
Predicting the upcoming holiday season sale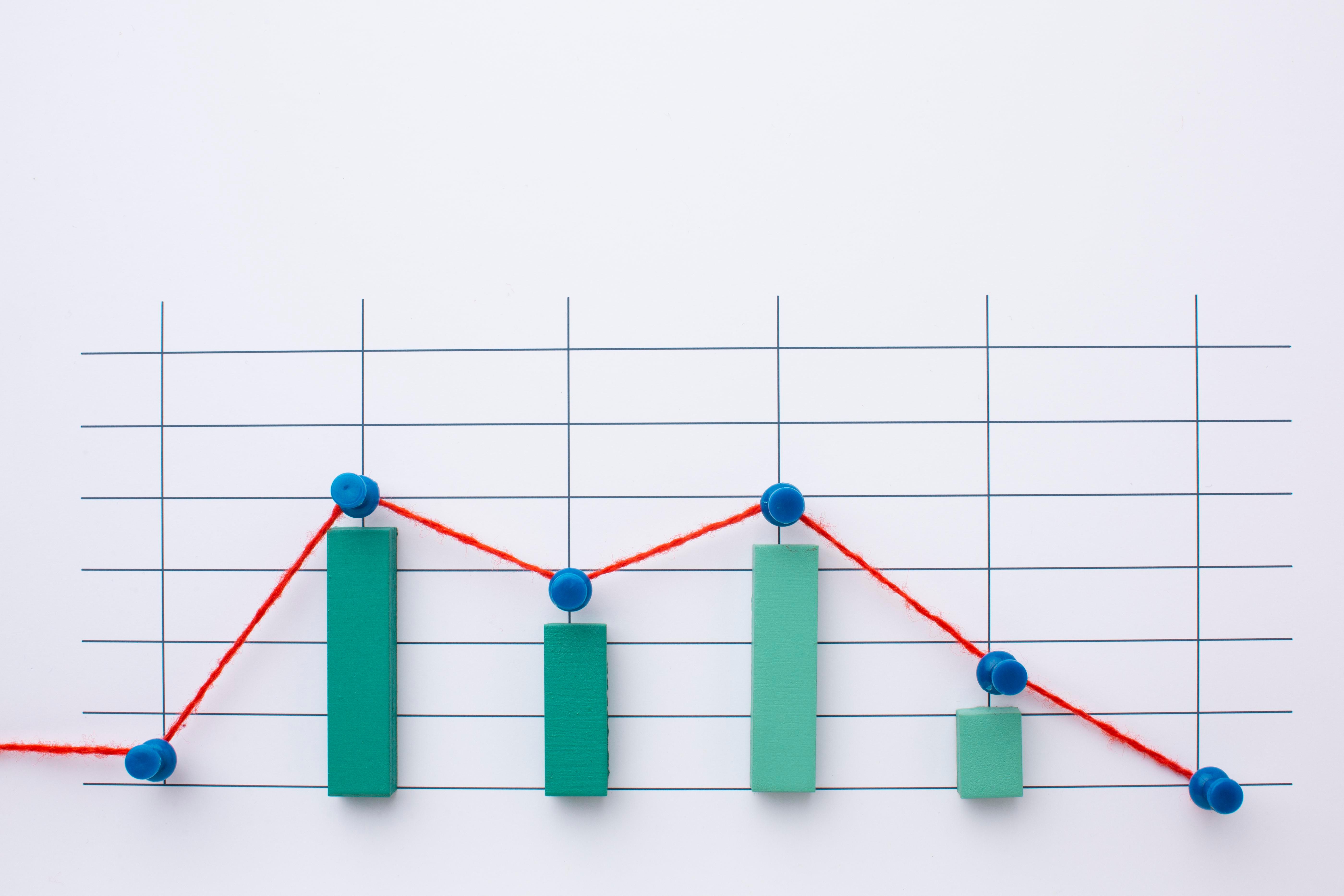 Source: Freepik
Despite the economic uncertainty and the current geopolitical scenario, shoppers in the US are looking forward to spending money during the holidays. Let's have a look at a few numbers that highlight the expectations for this year's holiday season sale -
After 3 years of suppressed behavior due to the Covid-19 pandemic, shoppers are primed to go all out to celebrate the holidays. For the first holiday season sale since the pandemic, US shoppers are feeling bright and cheery for the holiday season. As per McKinsey, 55% of respondents in the US say that they are excited about holiday shopping.

As per the 2022 Holiday Shipping Forecast report by Adobe, the eCommerce holiday season online spending is expected to drive $209.7 billion this year.

As per NPD's Holiday Retail Outlook, consumers are less concerned about Covid-19 as 40% of consumers plan to travel and celebrate the holidays with family and friends. This would lead to increased purchase intent for clothing, jewelry, and smartwatches.

On average, consumers plan to spend $760 on holiday shopping this year. This is higher than 2020 ($691) but below 2021 ($785).

Half of the consumers plan to start shopping earlier than usual this year, before the Thanksgiving holiday.

As per National Retail Federation, this year 46% of holiday shoppers are planning to complete their holiday shopping before November.

Despite the inflation concerns, 62% of holiday shoppers agree that it's important to spend on holiday gifts.

56% of customers will prefer online channels for making their holiday purchases.

Nearly 40% of US consumers in the young and high-income group are ready to splurge this holiday season.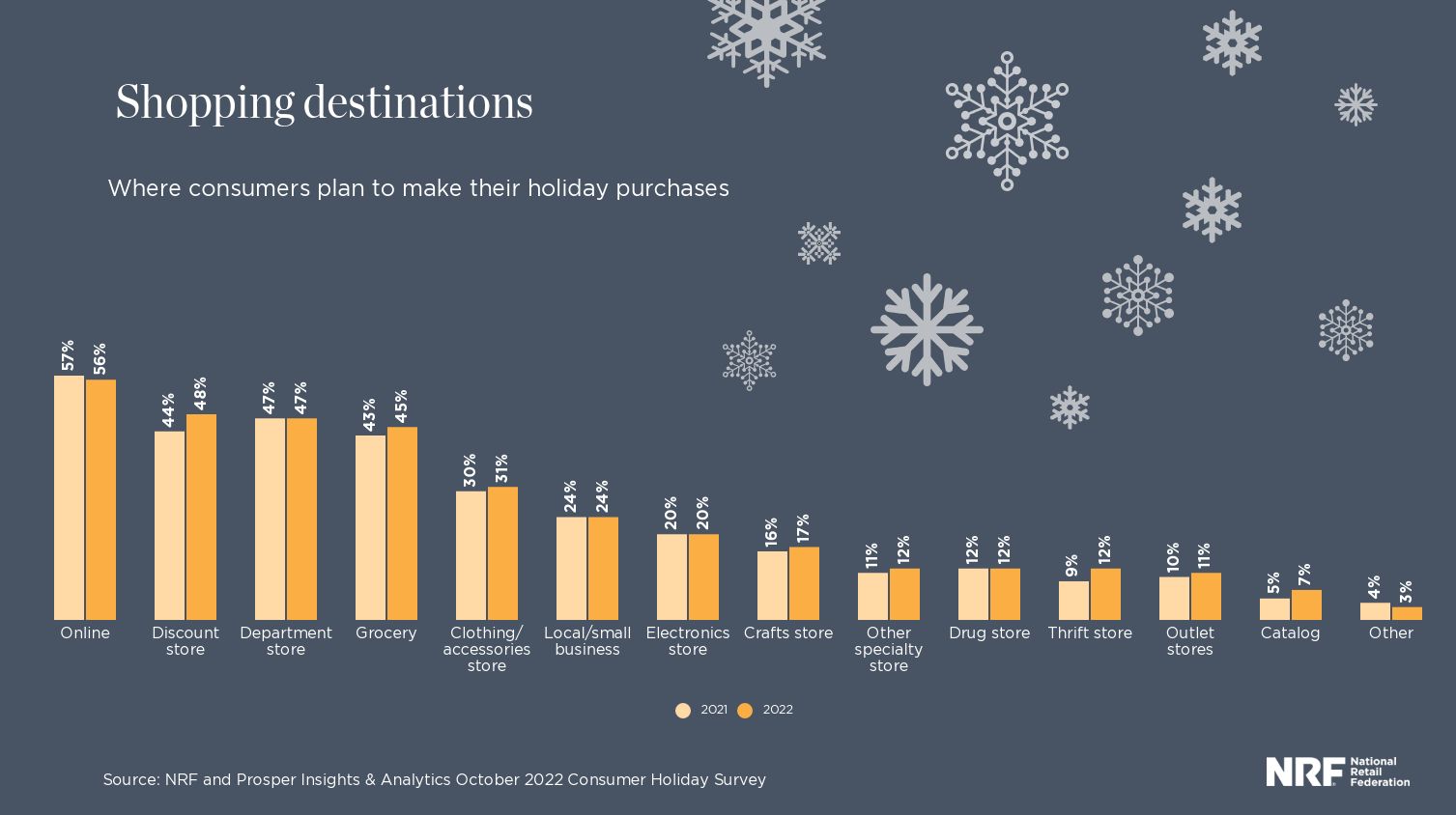 Source: National Retail Federation
In 2021, nearly 180 million Americans shopped during the 5-day Thanksgiving Holiday weekend.

As per Salesforce, the online sales in November and December will reach $1.12 trillion worldwide and $265 billion in the US.

Although sales will only increase by 3% in the US, they will remain well above pre-pandemic levels with a 61% increase in sales in the US compared to 2019.

60% of eCommerce holiday shoppers will seek out sustainable products.

Given the current inflationary environment, 72% of consumers expect to pay more for gifts this year. Hence they are looking for value purchases, with 44% of US shoppers seeking coupons, promotions, and discounts.

Online purchases through smartphones are expected to generate $86 billion in revenue, representing 42% of all online holiday spending.

As per LivePerson, conversational AI platforms will power this year's holiday shopping, with global retailers expected to spend $7.4 billion on AI this year.
With that, one could make out that while the economic uncertainty would have an impact on this year's holiday sales, the retailers who offer value and quality have a massive opportunity on their hands to enjoy a profitable holiday season.
Key dates for the holiday season sale 2022
As we approach the golden quarter, it's important for eCommerce businesses to plan ahead. Therefore retailers must keep a finger on the pulse and be aware of all the major events that might influence consumer buying habits.
So, for all the busy brand owners, eCommerce sellers, and online retailers, here are the most important dates for the 2022 holiday season sale -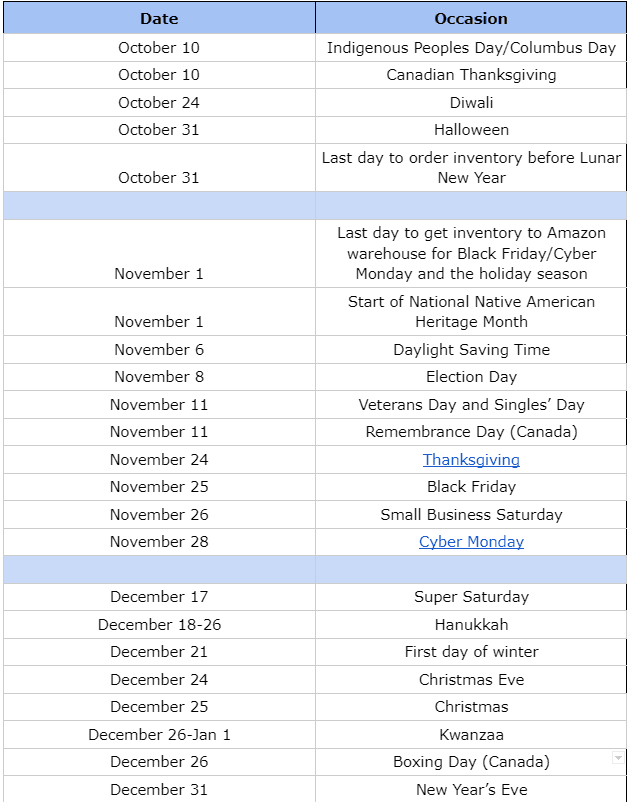 Make sure you mark these important dates on your calendar and start preparing for the holiday season in advance.
That said, let's have a look at the holiday prep checklist.
Your 5-step checklist to prepare for the holiday season
Let's look at the step-by-step process of preparing your eCommerce store for the holiday season. To stay ahead of your competition and make the most out of this year's holiday season sale, you need to address the following -
Step 1 - Prepare your website for the incoming traffic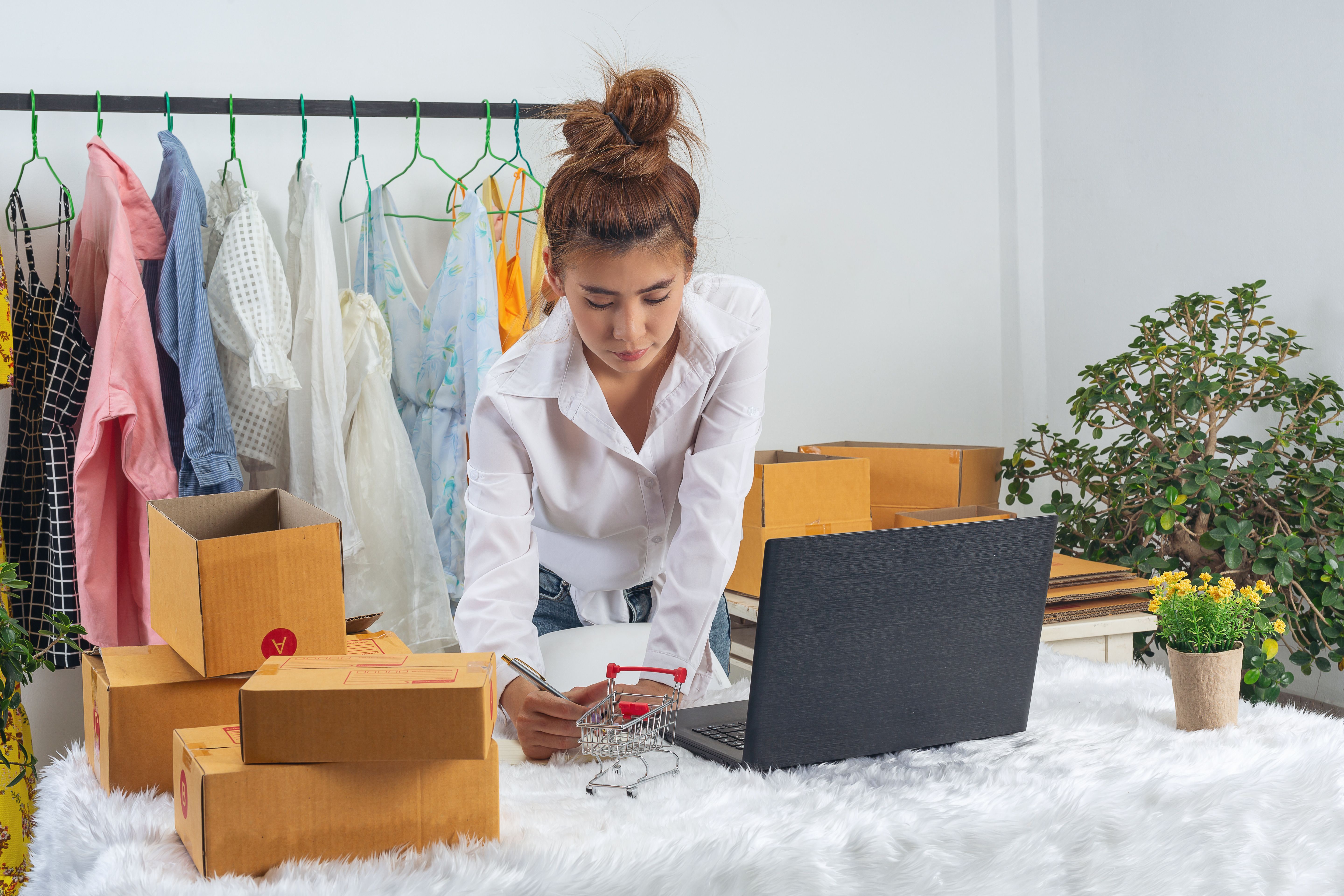 Source: freepik
The first and the most important step is to ensure that your website is ready for the eCommerce holiday season. During the peak shopping days, there would inevitably be huge traffic on your website. At such a pivotal time, there's nothing worse than experiencing a website outage. So, you need to prepare for the incoming traffic.
Here are a few best practices to go through before the big day -
Ensure your website inventory is stocked. To give customers a great shopping experience, avoid long wait times and out-of-stock scenarios.

Work beforehand on the speed and security of your online store. The page load speed directly relates to revenue.This is why you must ensure that your web infrastructure has the scalability and stability to handle increased traffic demand. Check with your hosting provider to know how prepared your website is for the traffic rush.

Have a look at your third-party integrations and ensure that they are up-to-date. You should also test them to make sure they can handle the load during peak hours. Any issues with a third-party integration can slow down your website, hampering user experience.
Step 2 - Create a hassle-free customer experience
To give your customers a great user experience, you need to cater your website to their specific needs. Since shoppers these days want to get to their desired products as quickly and easily as possible, you need to ensure your online store is up to the job.
Let's look at a few ways you can update your website to offer an excellent customer experience -
Test the speed of your website and make sure your site is fast. For the majority of customers, slow page speeds affect their purchase decision. Therefore, you must work with your tech team to ensure quick loading times for every element of your website. Perform speed testing if needed.

Take your online storefront experience to the next level by working on the visual aspects of your website. Update your website with new themes, add relevant aesthetic elements, and holiday-centric product photos. Pro tip: To simplify the process of getting high-quality holiday-themed product photos, you can take the help of advanced tools like DoMyShoot.

While the visual appeal is important, it must not come at the cost of user experience. So, make sure that your site is easy to navigate and doesn't feel overwhelming to new customers.

Moreover, make sure to optimize your site for mobile devices since more than half of all internet traffic comes from mobile devices.

Send push notifications to users in case of cart abandonment. Remind customers about the products they left in the cart with an intention of convincing them to complete the purchase. As per some reports, abandoned cart notifications/emails have excellent conversion rates.

Adopt a specific merchandising strategy. Good merchandising should convince customers to buy a product they want and also suggest upsell or cross-sell opportunities. So, display product bundles or top-selling items or seasonal items that are likely to get more sales. A well-implemented merchandising strategy can also help reduce cart abandonment. Also, consider how to display these products on your website. You can create holiday-specific categories in your navigation or create menus that organize gifts in a single place.

Personalize the shopping experience for your customers. For nearly 89% of marketers in the US, personalization resulted in an increase in revenue. This is why you must analyze user behavior and customer data to surface relevant products, encouraging customers to make a purchase. Amazon does a great job of personalizing product recommendations.

Make it easier for customers to find what they need. This is in line with the personalization efforts we talked about. Make sure to improve your on-site search so that the search results return accurate products, helping customers find exactly what they are looking for.

Optimize the checkout process, making the process as seamless for the customer as possible. This can be done by using a single-page checkout, offering customers multiple payment options, letting users select their preferred shipping option, or offering shoppers shipping insurance. These small steps can go a long way in making the checkout process easier for online shoppers.
Step 3 - Offer customers easy shipping and fulfillment options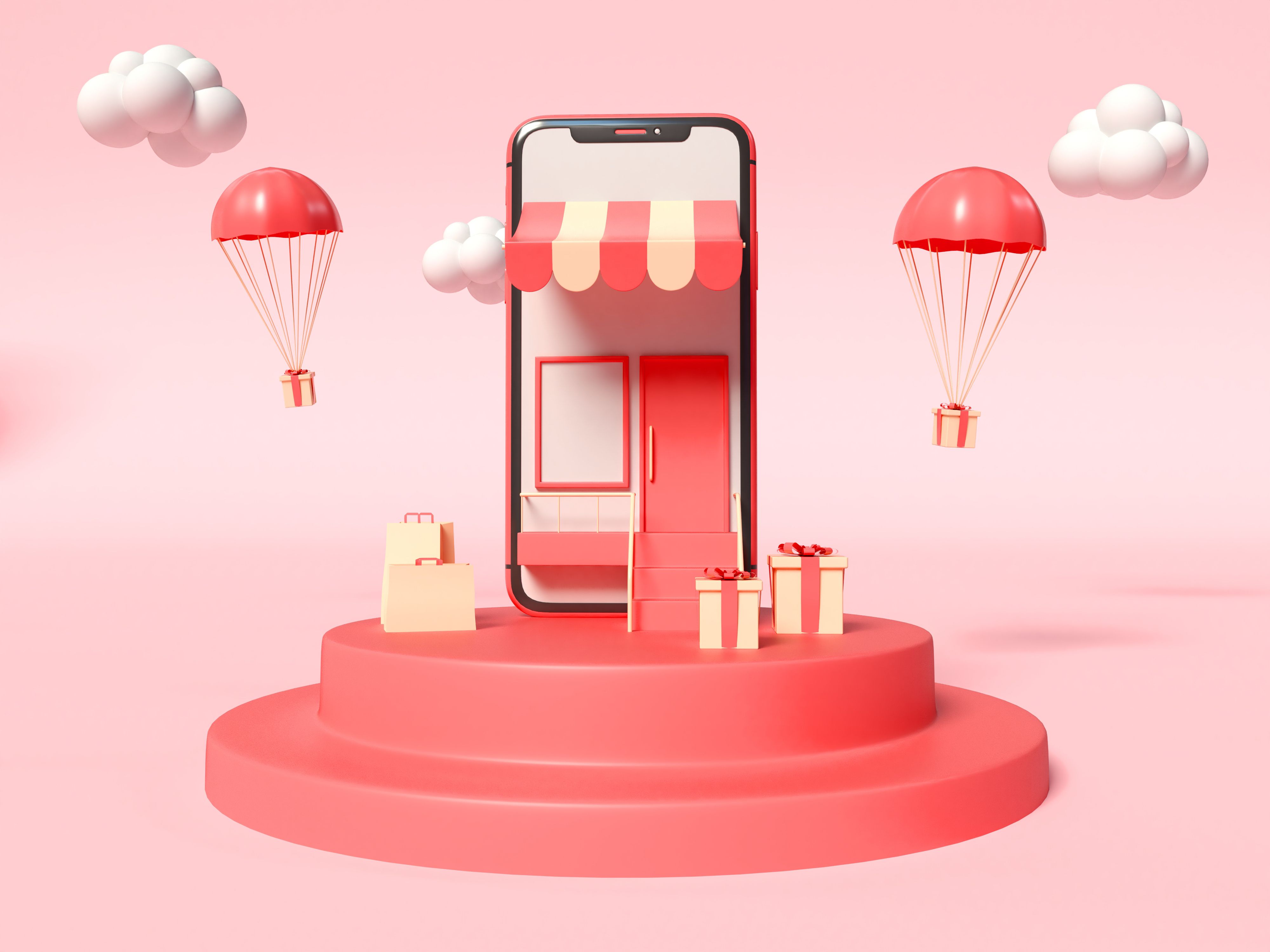 Source: freepik
A key part of delivering a great customer experience is to ensure proper shipping and order fulfillment. Let's look at a few ways you can delight your customers with shipping and fulfillment options -
Expand your sales channels and connect these channels together for a seamless experience.

Determine and finalize the shipping process. Choose whether you want to handle shipping and fulfillment in-house or want to outsource it to a third-party provider.

Use automation and software to automate the basic shipping tasks, allowing you to focus on other more important things.

Another small step you can take to delight customers is to create a memorable packaging and unboxing experience. You can also tell your brand story by strategically using product packaging. While websites, email, and social media have their importance, there is no denying the power of physically seeing and reading a message. Creative packaging can go a long way in creating a better customer experience.

You can add festive touches to the packaging, give branded goodies to elevate the unboxing experience, use holiday-themed boxes, incorporate QR codes, include a personal message, or share a personal video message. All this would make the unboxing more exciting for customers.

Don't forget about tracking as well. Customers like to receive real-time updates about their orders after making a purchase. So make sure to offer this functionality.

Make sure to have a clear return policy. Having a strict return policy means there would always be a risk of losing customers.
Consumers often go back to brands that make returns and exchanges as seamless as possible. During the holiday eCommerce season, be a little more flexible for the convenience of your customers in product returns.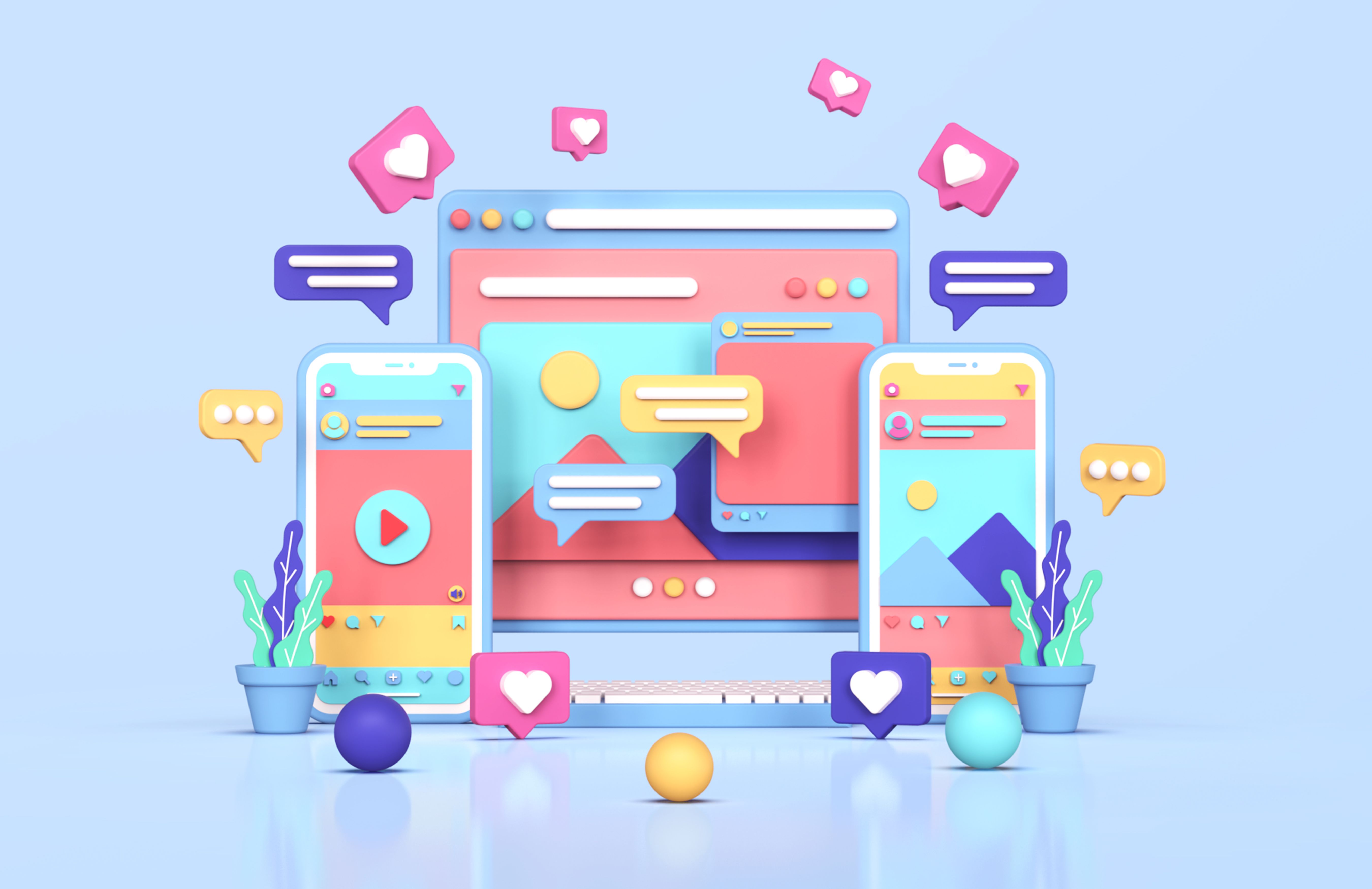 Source: freepik
A lot of unexpected things can happen during the peak sale season. Therefore, it's important to optimize your store and be ready with promotional strategies before the big holiday spending periods.
Here are some tips to help you work on your holiday marketing and promotions -
Plan ahead and start early. Since marketing is a long-term game, you must be prepared long before your customers are even thinking of shopping for the holidays. Start working on your SEO well in advance as it takes time to build domain authority and generate organic traffic.

Use promotional strategies to engage customers. Maybe consider using gift cards to upsell at checkout, offer seasonal services like gift wrapping, or give limited-time deals to add urgency. You can also plan holiday contests and giveaways as a way to increase customer engagement. You can look at creating a loyalty program, where customers can get extra rewards for purchasing from your brand.

Integrate your marketing and ensure all your marketing pieces like social media content, blog posts, video content, etc are in place. Plan and strategize the marketing efforts in advance to avoid last-minute delays.

Use paid advertising to boost your brand in a saturated market. You can use Facebook, Instagram, and Google ads to help your eCommerce store drive traffic during the holiday season.

Plan your email strategy. If you have specific holiday discounts or sales going on, use promotional emails to let your customers know about these deals. Use automated email features to capture the attention of your customers beforehand.
Step 5 - Ramp up your customer service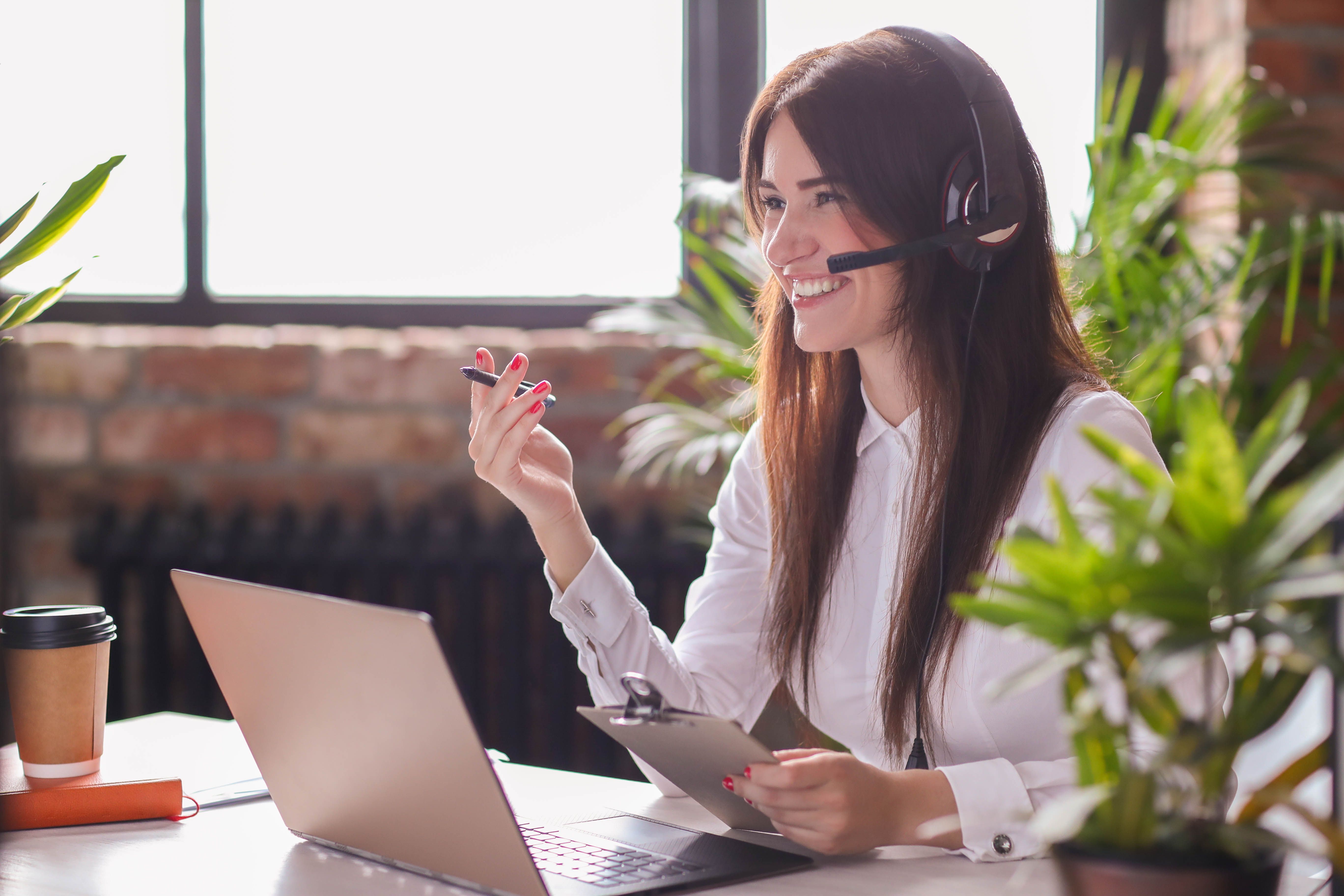 Source: freepik
You must be prepared to offer adequate support to customers during the holiday season. Here are a few tips to help you improve your customer support -
A crashed website could be a nightmare during the holiday season. So, make sure your site is well-prepared to handle the increased traffic. Make sure your online store has 24/7 global support, security features, and excellent uptime. For added peace of mind, consider creating backups for your website. You can also use various tools to automatically back up your store.

Develop a strong customer service plan. You must be prepared to handle all customer concerns and queries, making information readily available. Consider having a dedicated support team. A positive customer support experience can go a long way in building loyal customers.

Make it easy to find your contact information. This can enhance customers' trust in your brand. Creating an FAQ page is another excellent idea. This not only offers quick answers but also lightens the load on your customer service team.

Make an effort to ask for feedback from your customers. You can also incentivize your customers to leave reviews or share feedback. Social proof can be vital for success. In addition, it helps you improve your products and services.
Systematic action plan for the eCommerce holiday season
We talked about the step-by-step checklist that you should follow to prepare your store for the holiday season. Now, let's have a look at the specific strategy you can follow to boost sales and make the most of the upcoming holiday season -
Before 15th November - Sort out the basics
Before the holiday season kicks in, you should have sorted the following -
Your inventory and stock levels - Make sure you have enough inventory to cover anticipated sales for the entire holiday season. If you offer Fulfillment by Amazon (FBA), ensure that you meet all FBA inventory requirements beforehand.

Holiday offers and bundles - Be prepared by deciding the bundles and offers you are going to offer during the holiday season.

Marketing content - Ensure that your marketing content for the holiday season is ready before November. Optimize your photos and videos, update your website copy, add keywords to your product listings, and update the website theme.

Product pages - Late October is a good time to run split tests on your product pages.

Lighting deals - Get your deals organized and scheduled by October-end, even if you plan to run them in December.
November 15th to December 15th - Get on your marketing game
After laying the groundwork, you must boost your marketing efforts. You shouldn't leave your sales to chance or wait for organic traffic. Since your competitors would be investing heavily in marketing, you should do the same.
Let's look at some strategies you can follow during this period to crank up the marketing -
Push low-performing items - You can do this by reducing the prices slightly or running promotions on slow items. These items can also be bundled together with top sellers and deliver more value at higher margins.

Monitor the competition - Be proactive in keeping an eye out on your competition and respond with price changes in real-time to avoid losing out on customers.

Manage your orders - Facing out-of-stock scenarios can impact customer experience. So ensure that you are on top of things and deliver products quickly to customers.
While fatigue often sets in by the time December rolls around, it's not the end of the sales season. Usually, sales pick up between the 15th and 25th of December as last-minute shopping sprees pick up. People also shop for the New Year during this period.
Here are a few holiday selling tips to help you make the most out of this period -
Don't stop your ads - Mid-December is a great time to push for brand awareness to reach more customers. Since you'd have run spit test campaigns during October, the data would have given you insights on how to confidently boost your paid ad campaigns. Using optimized listings, video ads, and targeted paid campaigns will significantly increase your customer base during this period.

Review inventory - Regularly check up on your inventory for depleting stock levels.

Start planning for the next year - By this time, you can also start sending stocks for the next year to the warehouses. January can also be the time to analyze sales and use some of the money earned for new product launches for the next year.
10 pro tips for a stellar product listing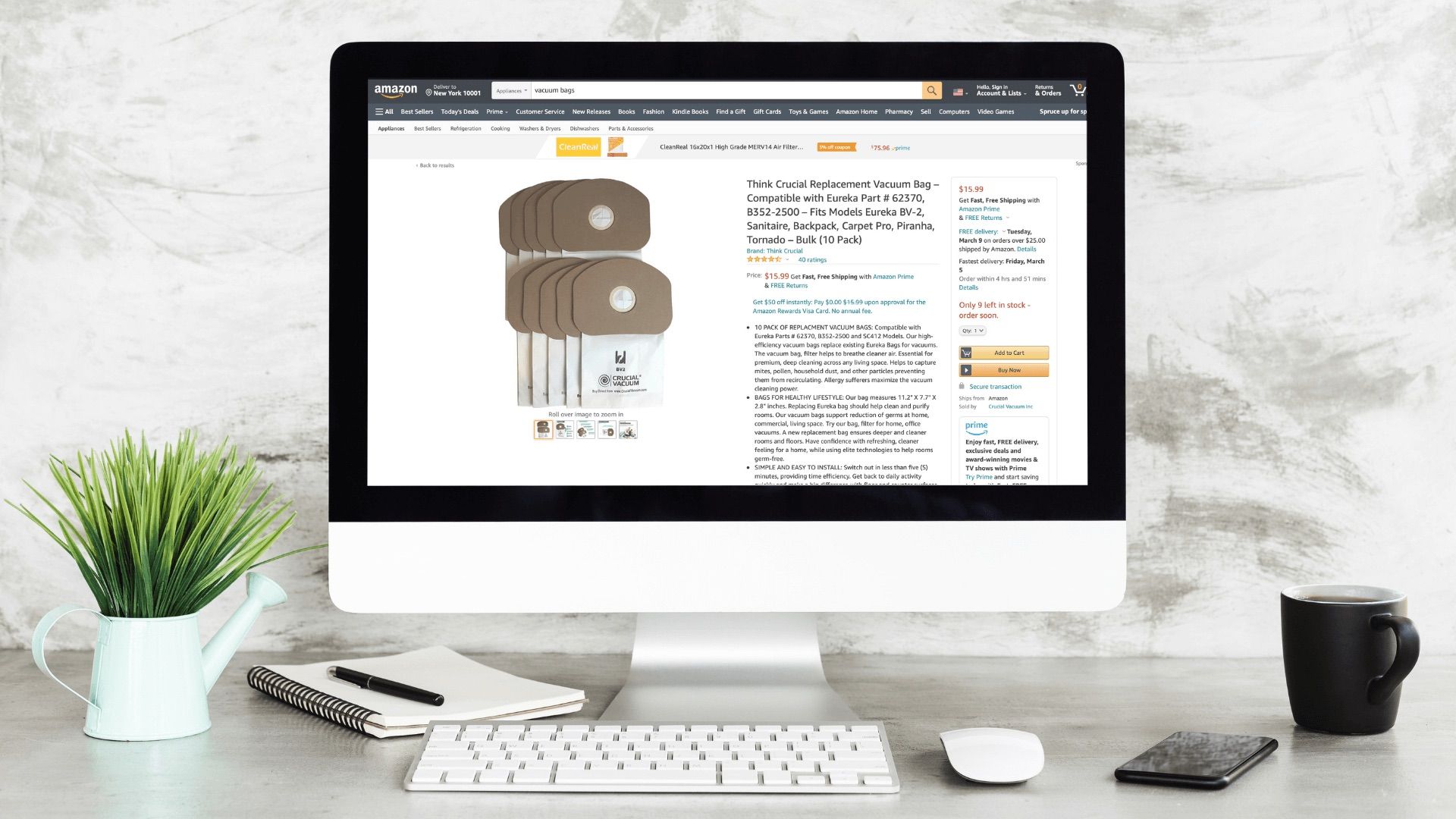 Source: Skubana
Now, let us share with you a few pro tips to prepare your product listing for the eCommerce holiday season -
Use rich media (high-quality product photos and videos) - High-quality product photos can not only help you stand apart from the competition but also make an impact by telling your brand story. Since product visuals are the first thing customers notice, you must ensure that they give customers a good sense of your product.
Tip: You can use tools like DoMyShoot to get professional-quality product photos in no time.
Follow the latest photography trends - Since the market trends for product photography are ever-changing, you must work on identifying and adopting those in your product photos. This would give a distinct visual appeal to your products and associate your brand with quality.

Leverage user-generated content (UGC) - It's a great way to engage with customers and build relatability with your brand. When your potential customers see other people trying your products, it helps build trust.

Reflect the holiday spirit through your landing pages - Making the effort of decorating your online store for the festival season would reap significant rewards for your sales. Without completely redesigning the website, you can add small visual tweaks like festive banners, holiday elements, attractive fonts, bright colors, widgets, animations, snow-themed graphics, etc. A well-designed holiday-themed website can help you capture more leads.
When selling on a third-party marketplace, you can use holiday-themed product photos to reflect the holiday spirit.
Optimize your product titles - Your product titles are the most important since they are one of the first things people see when they search for a product. So, to appear in the right search results, it's important to prioritize relevant information.
As a best practice, start by mentioning the brand, followed by feature, material, the key ingredient, product type, model number, size, package count, color, and flavor. You should also integrate keywords into your product title.
Leverage product descriptions to rank higher - You can boost the visibility and searchability of your products on third-party marketplaces by adding appropriate keywords in your product descriptions. Figure out what your target audience would search for and then add a related description.

Accentuate your unique selling points with product photos - Professional product photography can also be used as a means to highlight the unique selling points of your products. You can accentuate the features that make your product stand out among other products in the market.

Earn positive reviews - Most online marketplaces rank products with better positive reviews at the top of search results. Therefore, to get your product listing on top, make sure to earn as many positive reviews for your product as possible. You can also reach out to your happy customers and invite them to leave product reviews.

Include infographics in your product listing - While your hero image helps customers see your product, including an infographic would help them understand its utility. Infographics can present data in a visually compelling way and also help highlight other key features of the product or dimensions.

Optimize the title length for mobile - Keep in mind how the product title would appear on a smartphone and then edit it accordingly. Mobile devices usually display only 80 characters, so make sure the first 80 characters present the most important information first.
Photography trends to keep an eye out on
The importance of having high-quality product photos in your product listing cannot be overstated. To help you stay ahead of the curve, we will share product photography trends that you should keep an eye on. You can then choose to utilize some of these trends in your online catalog to create attractive and exceptional photographs.
1. 360-degree product photography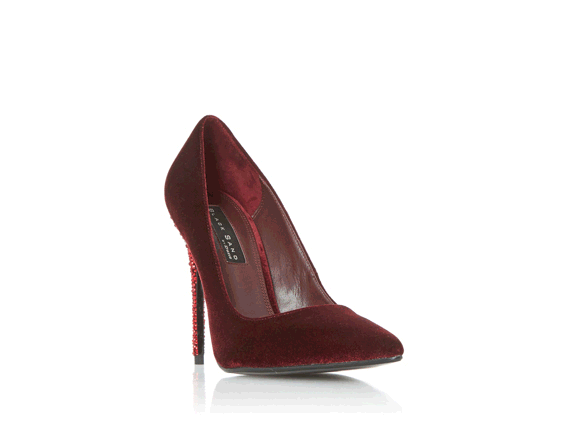 Source: Peter Hazelnut Photography
Also known as spin photography, 360-degree photography offers the most efficient and elegant way to showcase your products. It allows customers to evaluate your product from all angles similar to holding it in their hands.
It offers multiple benefits like increased engagement, giving customers confidence in the products they are buying, and increased sales.
2. Levitating products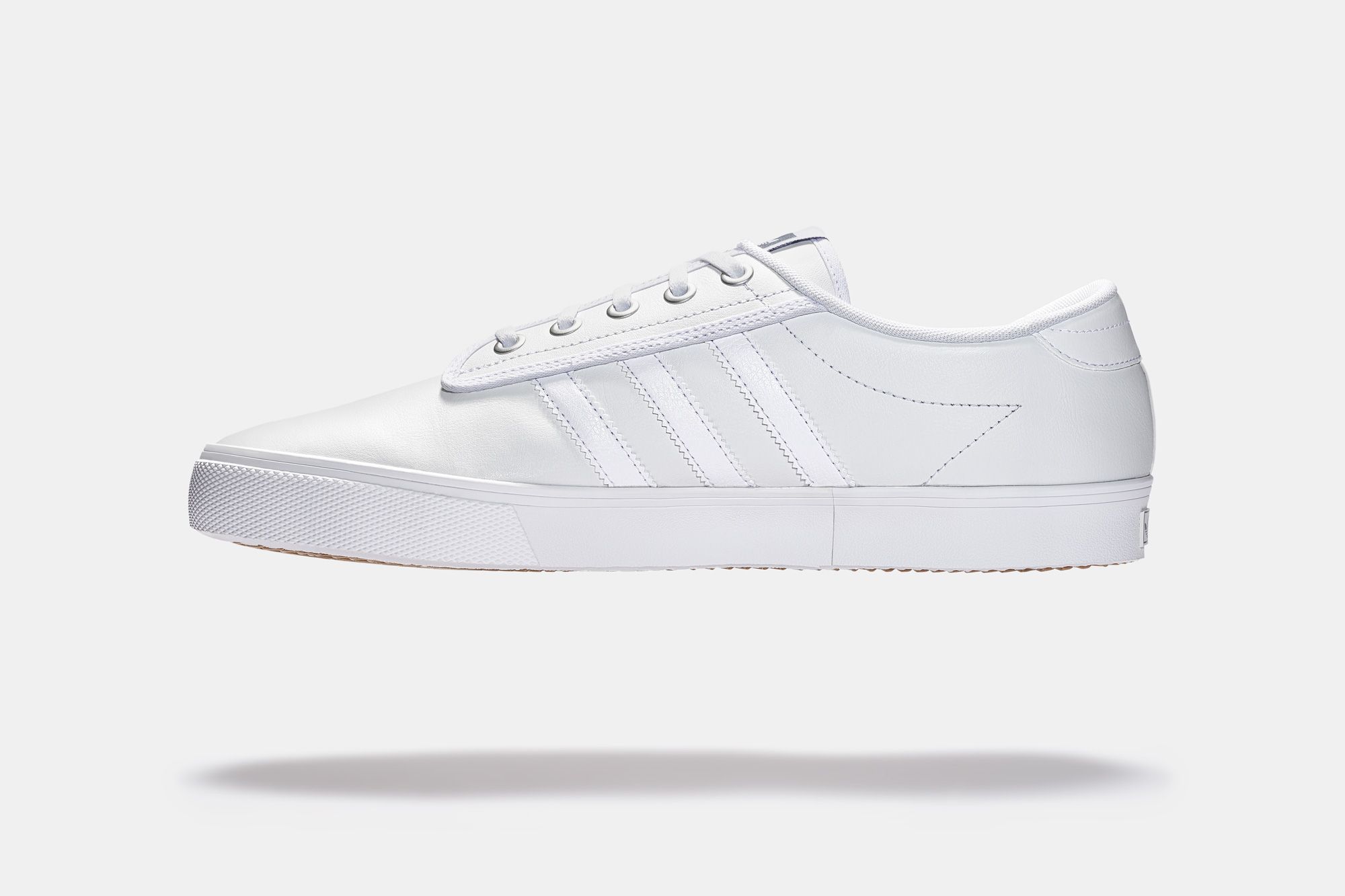 Source: SLR Lounge
Levitation in product photography adds a sense of surrealism, giving your products a playful and magical essence. This can be done either using a prop like a thread or through editing software.
3. Minimalism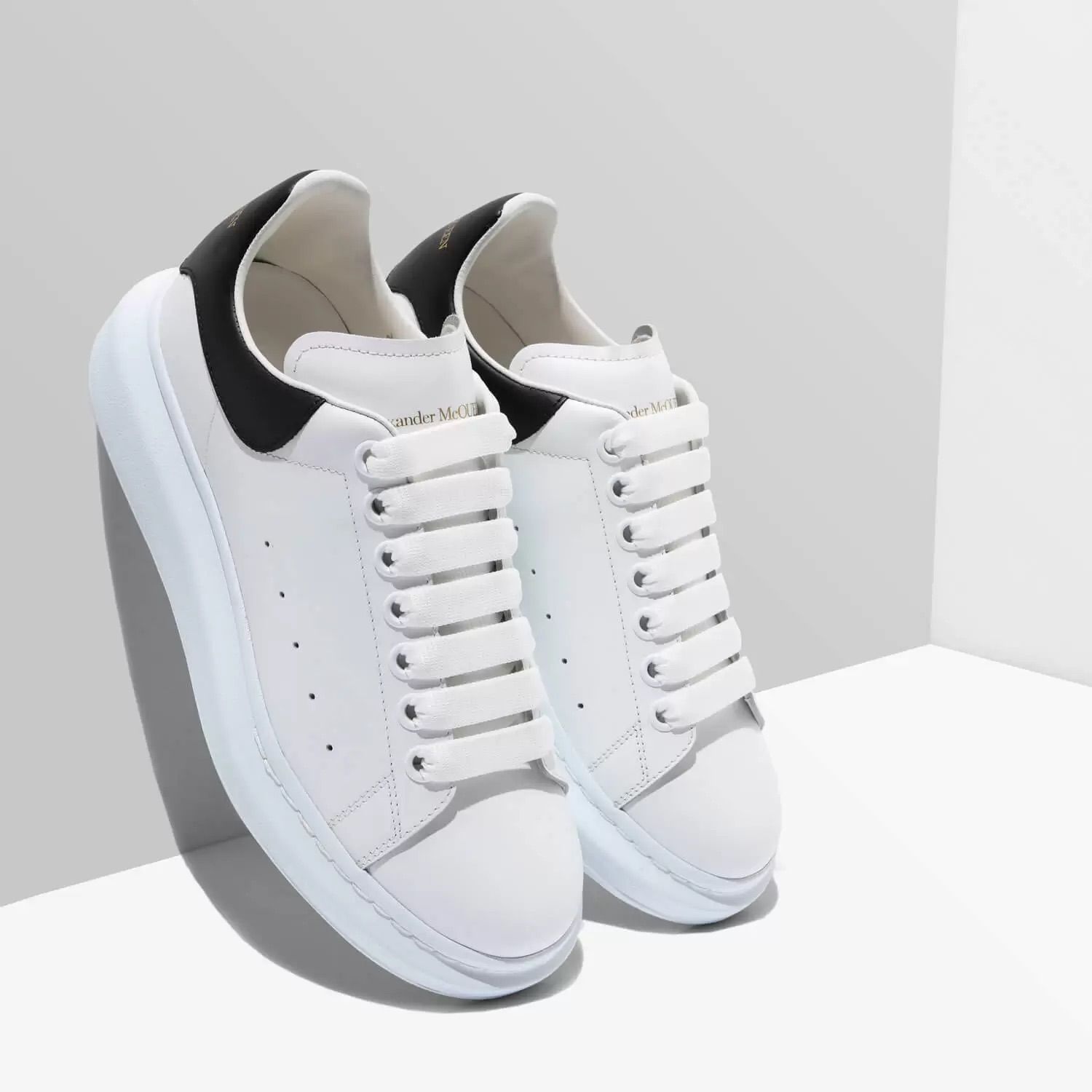 Source: Cliik Studios
The idea behind minimalist product photography is to create images that focus on the main product without having any distracting elements in the background. You can use a monochromatic color palette to make your product stand out with a touch of stylish expression.
4. Geometric shapes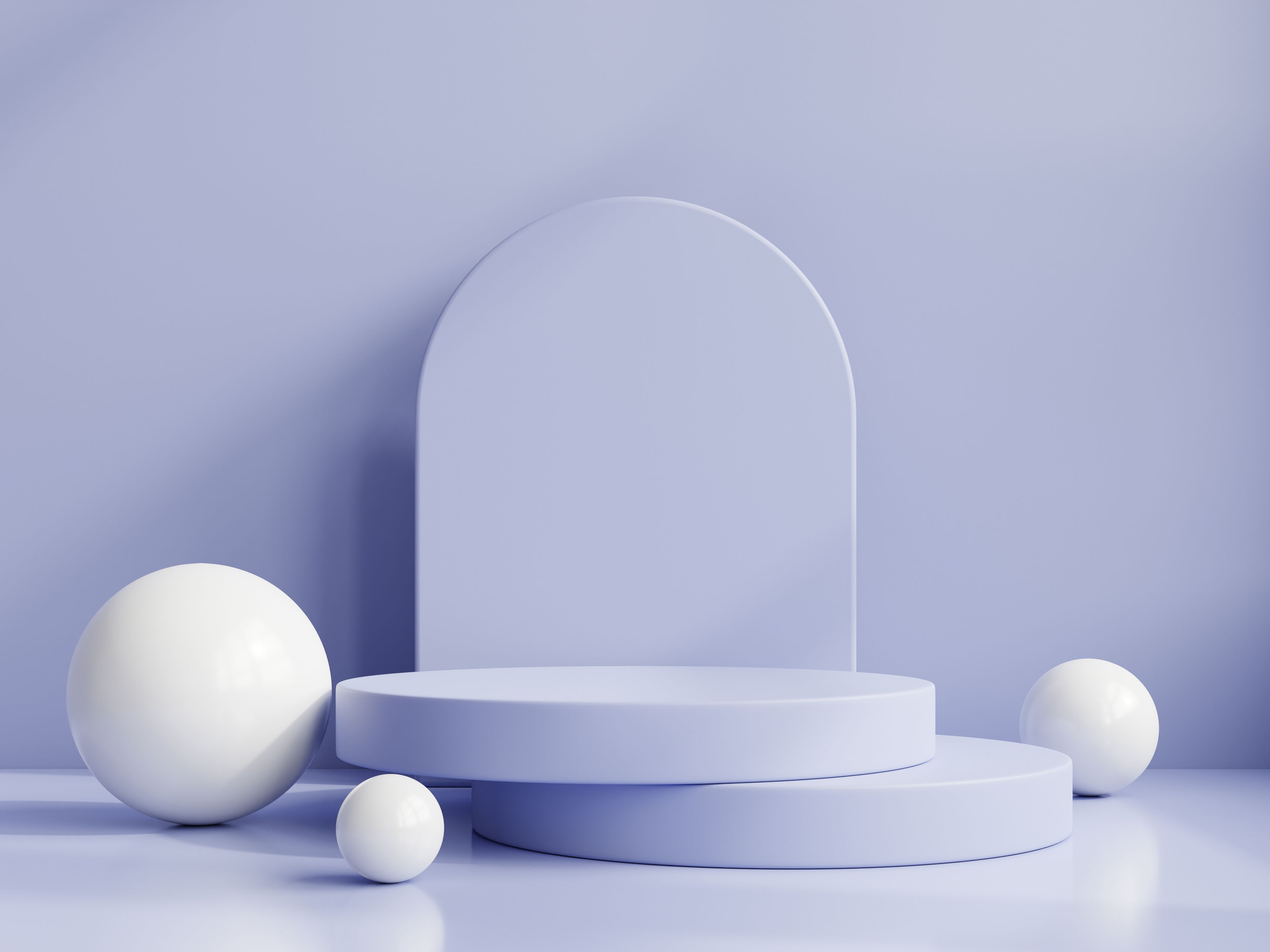 Source: freepik
Incorporating geometric shapes into your product photography is a great amalgamation of practicality and artistry. It allows you to create a unique perspective within the frame while also telling a story with a few simple lines.
5. Repetitive elements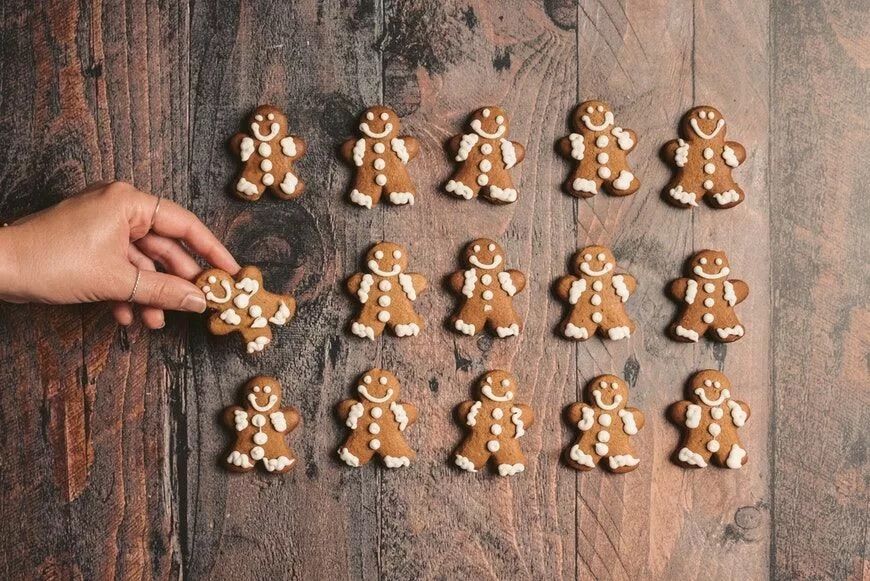 Source: Shotkit
The use of repetitive elements in product photography is an attention-grabbing feature that is widely used these days. It looks impressive when used to make a pattern of products, offering stunning product photography.
6. Diverse models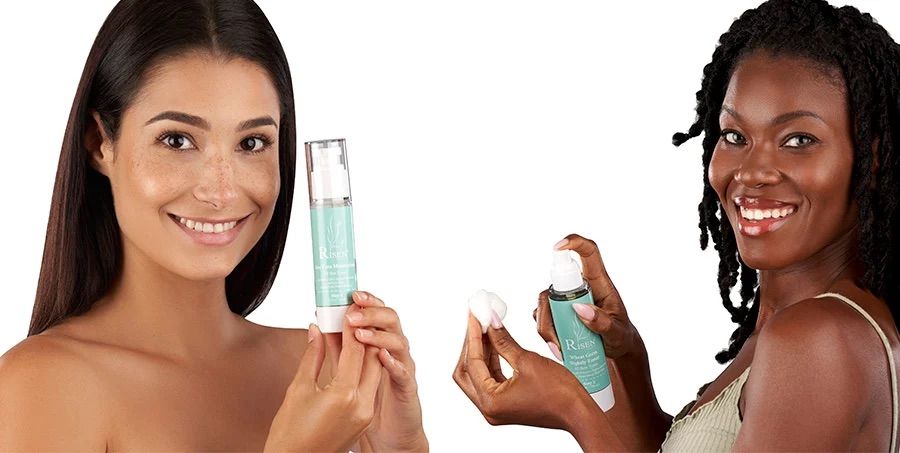 Source: Pro Photo Studio
Brands are now increasingly working with models who look similar to their target audience. Moreover, customers also prefer seeing more diversity as they want to know how a product actually looks on someone similar to them.
7. Vertical mobile-ready images
As mobile commerce is growing, brands are adapting accordingly. Since the majority of people now use smartphones for online shopping, product photos are increasingly being shot, edited, and optimized for vertical viewing on a smartphone screen.
8. Modern colorful backgrounds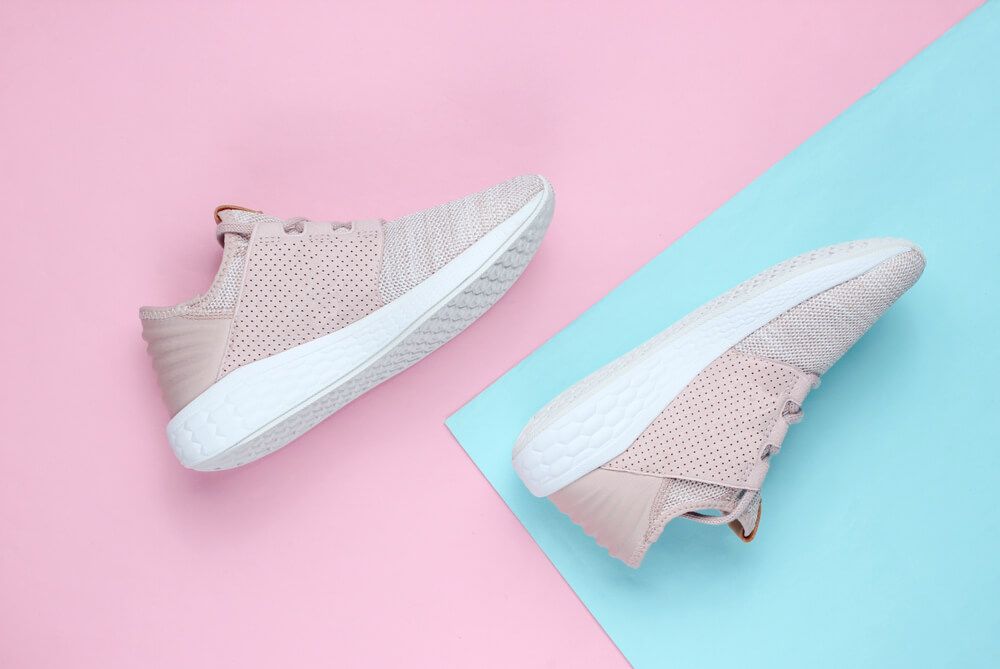 Source: Cut Out Bees
Colorful backgrounds in eCommerce product photos make the result even more appealing and impressive. Vibrant colors are now widely used in modern photography to attract customers. Such photos are full of optimism and energy.
9. Monochrome colors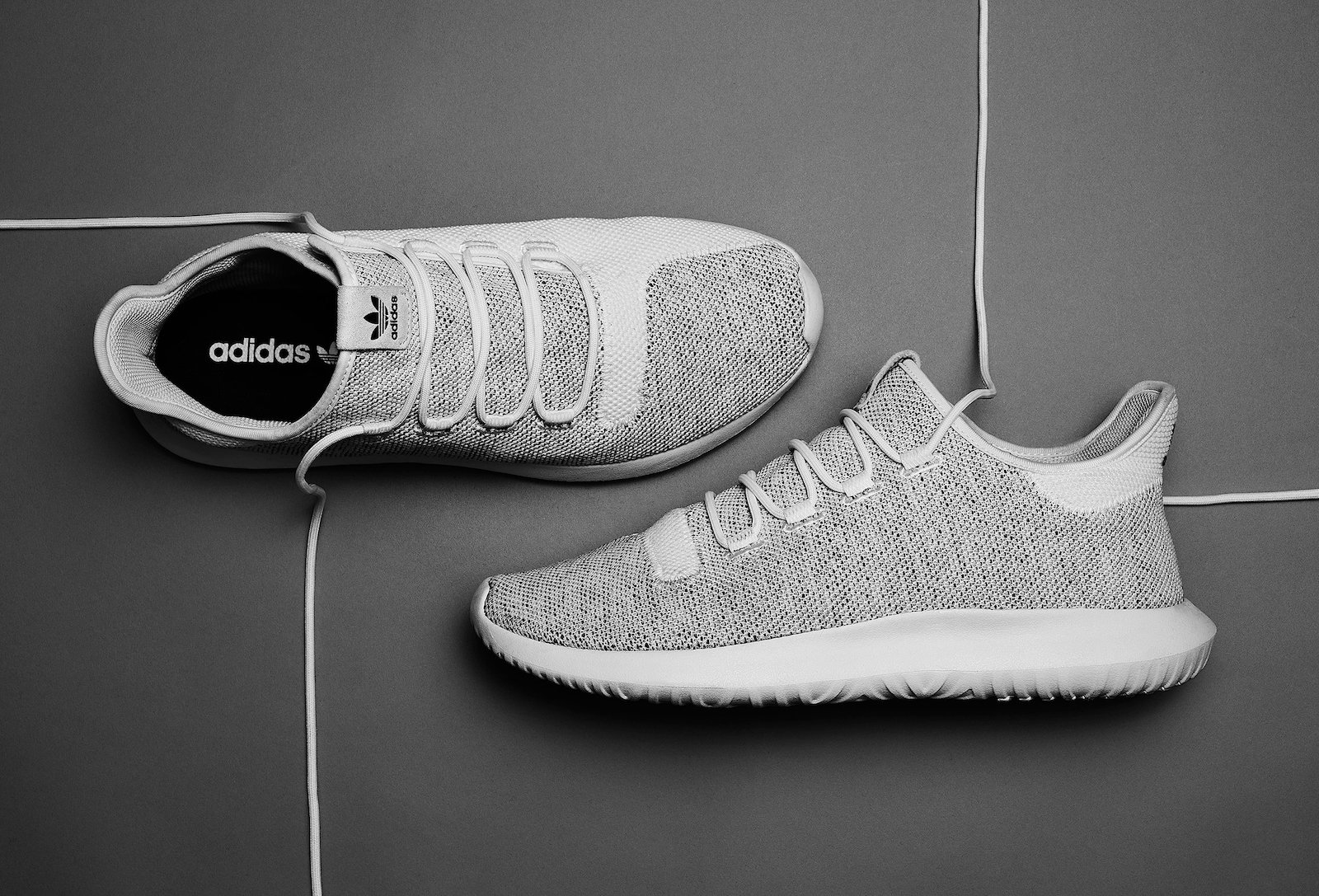 Source: PetaPixel
This is similar to the minimalism trend. The monochrome colors contribute to making the product photos cleaner. It helps keep the focus on the product, giving the photos a minimal design.
10. Authentic images
An overarching product photography trend is unedited/authentic images. It involves real landscapes, real elements, and real scenes. Since customers are tired of seeing over-edited staged photographs, they are looking forward to more authentic images. When using such photographs in your product listing, make sure to show some personality and showcase your product in a setting where it's meant to be used.
Win the 2022 holiday season sale with DoMyShoot
The 2022 holiday season sale is expected to be extremely profitable for online retailers. However, with so much competition around, only those will succeed who would deliver value and quality to customers. That is why we created this guide so that it can be a handy tool for sellers like you.
In this guide, we talked in detail about the various steps you can take to prepare your online store for the eCommerce holiday season. We shared predictions for the holiday season along with the holiday calendar, a preparation checklist, an action plan, some pro tips for product listing, and key trends for product photos.
We hope the guide delivers value in helping you optimize your store for the holiday season and get ahead of your competitors.
Another aspect that can be a big differentiator during the holiday season sale is the product visuals. Since product photos are the first thing customers notice, it's imperative that they are of high quality.
However, getting such photos can be a time-consuming and expensive affair. This is especially true for small retailers and businesses that do not have deep pockets to spend on hiring professional photographers.
This is exactly the pain point DoMyShoot aims to solve. This product photography app makes it easy for online sellers to get high-quality product photos without breaking the bank.
The app can -
Easily create holiday-themed lifestyle photos
Customize product photos with different holiday-centric backgrounds
Automatically adhere to different marketplace guidelines
This and much more.
So, if you want to take your product visuals to the next level then DoMyShoot is here to help.
FAQs
Q. When does the eCommerce holiday season start in the US?
A. In the United States, the holiday season is considered to begin the day after Thanksgiving and end after New Year's day. So, for 2022, the holiday season will begin on 24th November and end on 1st January.
Q. Which holiday has the most sales?
A. In terms of consumer retail spending, each year Christmas witnesses the highest sales in the US.
Q. What are the biggest sale days of the year in the US?
A. Christmas and Halloween as the biggest sale days of the year in the US.
Q. How can I boost my holiday season sales?
A. To boost your holiday sales, make sure you are well prepared by following some best practices like:
Getting your inventory ready
Preparing your website for incoming traffic
Offering an excellent user experience
Optimizing the checkout process
Offering easy shipping and fulfillment
Boosting your marketing and promotion
Ramping up customer service
Q. What are the most popular gifts during the holiday season sale?
A. The most popular and top-selling gifts during the holiday season are -
Toys
Video games
Electronics
Camera & photography products
Books
Home and kitchen products
Clothing, shoes, and Jewelry
Q. Do sales drop after Christmas?
A. Yes, for most businesses, sales usually drop after Christmas as people take a break from shopping near the end of the holiday season sale.
Q. When does Black Friday Sale start?
A. The Black Friday sale falls the day after Thanksgiving. This means, for 2022, the Black Friday sale will be on 25th November. However, most Black Friday sales kick off days or even weeks before the official Black Friday date.
Q. When does the Cyber Monday sale start?
A. The Cyber Monday sale falls on the first Monday after Black Friday. So, in 2022, the Cyber Monday sale will be on 28th November.
Q. How can I get product images for my website?
A. There are two major ways - either you can hire a professional photographer to click photos or you can take the DIY route and click photos by yourself.
However, these days, you can also take the help of apps like DoMyShoot to simplify product photography for you and get high-quality photos in no time.
Q. How do I get product images for eCommerce?
A. You can use specialized product photography apps like DoMyShoot that help you get pro-quality product images for your eCommerce store using nothing but your smartphone camera.
Q. How do small businesses take product photos?
A. Due to a lack of budget, small businesses often rely on DIY product photography. However, an efficient and cost-effective substitute for it can be DoMyShoot, which is a product photography app that aims to help small sellers and businesses get quality product photos without breaking the bank.
Q. How much should I pay for product photos?
A. If you hire a professional to complete your photoshoot, you can expect to pay them anywhere between $100 to $300 per hour. However, if you choose to go with the DoMyShoot product photography app then you can get product images at the cost of $1 per image.
Q. What is the peak sale season?
A. The time of year during November and December is often the peak sale season of the year.
A. The following are the biggest shopping days of 2022 -
Valentine's Day (February 14)
Mother's Day (May 8)
Back to School (August – September)
Thanksgiving and Black Friday (November 24 & 25)
Cyber Monday (November 28)
Panic Saturday (December 17)
Q. Which is the best platform to sell online in the US?
A. The best platform to sell online in the US depends on your specific goals. However, for this eCommerce holiday season, these are the top 5 marketplaces where you can consider selling your products -
Amazon
Etsy
Walmart Marketplace
eBay
Wayfair
You can read more about it here.