Amazon and Walmart are two of America's largest eCommerce marketplaces. While one company had an earlier start in the retail industry, the other had an earlier start in the eCommerce world.
However, as we write this article today, we witness the most interesting time that is most likely going down in history, where both the eCommerce powerhouses are almost coming at par with each other online.
There is one question raised between online store owners and business owners wanting to take their brick-and-mortar businesses online - "Which marketplace is best for my business?"
Walmart and Amazon both started from humble beginnings and have the most interesting stories about how they came to be what they are today.
However, as a seller, which platform should you choose to sell on?
Which platform has the least cost and is profitable for you?
Which platform will help you reach your target audience and business goals faster?
Today, let's understand both Amazon and Walmart in depth. This article will be the most intriguing comparison because we are talking about two beasts of the eCommerce world.
Get your notepad and pen/pencil, and prepare for some serious note-taking.
An overview of Walmart
Founded by Sam Walton in Rogers, Arkansas, in 1962, Walmart started with the simple idea of selling more products at a discounted rate.
While the business did face its own set of challenges in the beginning because of the high lease price, Walton managed to find lower-cost supplies compared to the suppliers the other businesses were dealing with.

Source: Walmart
Within the business's first year of ownership, sales increased by 45% (to $105,000 in revenue). The business's revenue increased to $140,000 and $175,000 in the following two years.
Today, Walmart operates retail stores/eCommerce websites in approximately 24 countries. Walmart has a total of 10,500 stores and clubs under 46 banners.
As of 2022, Walmart's net eCommerce sales were $47.8 billion, an increase of 11% compared to 2021, while its net income from its retail store in the USA was $13.9 billion. Walmart's global annual revenue in 2022 was a whopping $568 billion.
As of 2022, Walmart is the second largest eCommerce marketplace in the USA, with a 6.3% market share surpassing eBay (3.5%), which has now gone down to the fourth position.
This fast-growing eCommerce marketplace has more than 150,000 sellers, a 66% increase from 2021, and over 100 million unique monthly visits.
In 2016, Walmart joined forces with Jet.com to grow its online presence. However, in 2021, Walmart shut down Jet.com to focus on scaling up Walmart.com.
Walmart's Demographic
Due to convenient product pricing, Walmart's demographic mainly comprises low and middle-class rural families.
26.8% of Walmart sellers earn between $25,000 to $49,900 per month, 26.1% earn $25,000 or less, and about 11% earn between $50,000 to $74,900.
Walmart's most significant audience segment ranges between 45 to 54 years (20.6%), followed by 65 years and above (20.4%). However, Gen Z's falling in love with the marketplace caused a demand for products sold on the website (Walmart.com).
What can you sell on Walmart.com?
The following is a list of products you can sell on Walmart
Personal computers
Wheels and tires
Automotive and power sports
Jewelry
Musical instruments
Apparels
Beauty products
Gourmet foods
Furniture
Camera
Consumer electronics
Cell phones
Large appliances
Video game consoles
Personal and Health care
Pet care supplies
Sunglasses
Toys
Shoes and handbags
Groceries
Kitchen items
Baby care products
Books
Home and Garden
Travel accessories
Music, DVDs
Sports equipment and goods
Handy tools
However, there are restrictions/pre-approval needed for selling some products from the categories below. This includes
Fragrance
Luxury brands
Software
Cell phones
Jewelry and precious metals
Personal Protection Equipment (PPE)
Halloween and certain seasonal products
To get approval for selling products in these categories, you can open up a case in 'Seller Central,' and you should get assistance. However, ensure your products are good and that you are in good standing - can be revoked in case of legal claims, quality issues, or other policy violations in restricted categories.
Check Walmart's Item Setup Content Policies before listing your product. Let's now head on to Amazon.
An overview of Amazon
Amazon started as a bookstore in a tiny garage in Bellevue, Washington, in 1994. Today, Amazon sells books and products from over 25000 categories online- including electronics, apparel, groceries, and so much more.
The company went public within three years of its inception (1994). As of 2022, Amazon is worth over $700 million! In addition, Amazon owns 40% of the US market share, followed by Walmart, which owns 6.3% of the total US market share.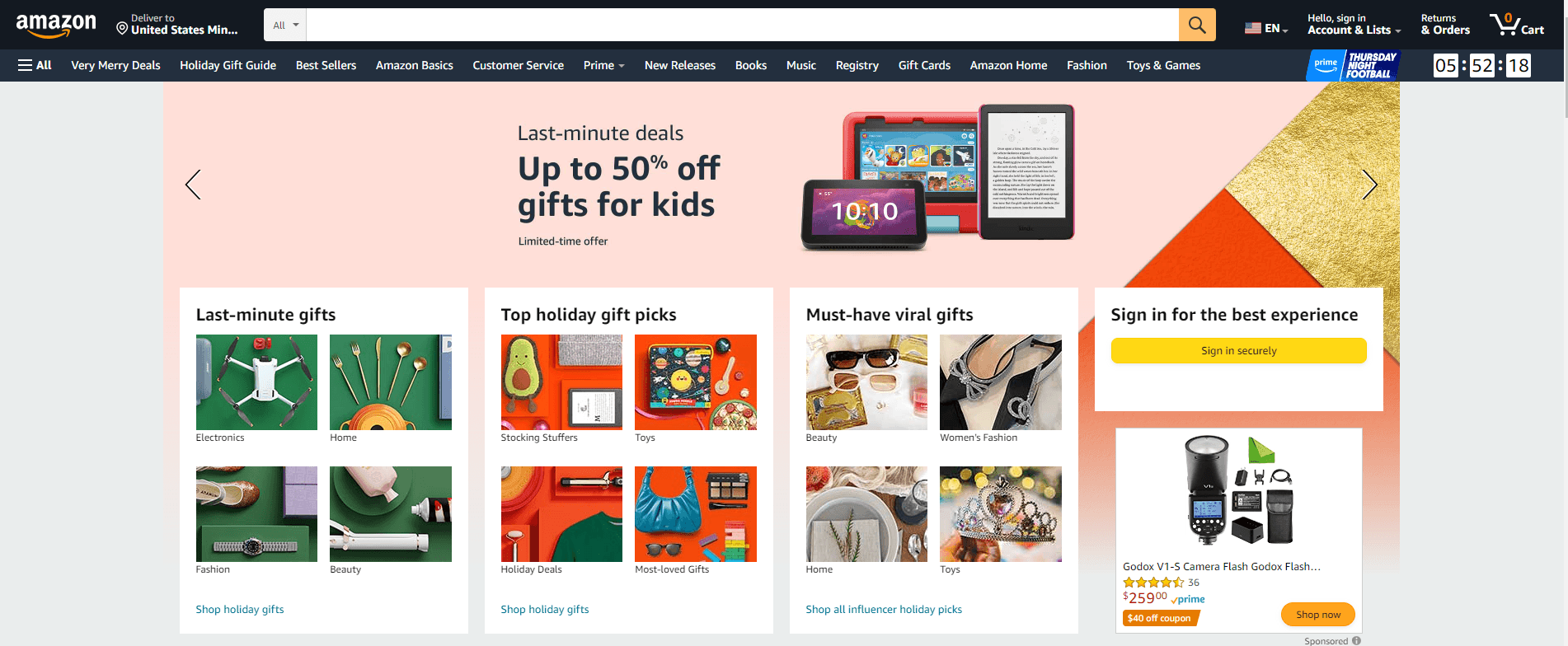 Source: Amazon
Amazon dominates the eCommerce marketplace in the USA with over 300 million monthly active users and operates in over 180 countries worldwide with 1 million active users within the US alone.
Sellers do not need a separate website if they list their products on Amazon. Selling on Amazon means you can ship to most of the countries Amazon is operating in, giving your business worldwide exposure.
Amazon provides sellers with various resources to help them boost their sales on the platform - including workshop training, events, paid advertising, and much more.
Amazon welcomes individuals and businesses to list their products on the giant marketplace, unlike Walmart, which strictly prefers established companies.
Amazon's Demographic
Amazon's most extensive consumer base belongs to 33 to 42 years, who comprise 80% of their total consumer base, followed by millennials (26 to 41 years) and GenZ comprising 57% of their entire consumer base.
While most of Amazon's consumers make at least $100,000 annually, remember that Amazon still caters to an extensive range of consumers globally.
What can you sell on Amazon?
Amazon, just like Walmart, sells products in different categories on its platform. This includes products such as -
Electronics
Gift cards
Video games
Books
Jewelry
Home office furniture
Cookware and cutlery
Sport equipment
Music instruments
Laptops
Home Entertainment
Fitness equipment and apparel
Fashion apparel
Kitchenware
Pet supplies
Skincare and beauty products
Also, just like Walmart, Amazon is particular about the products sold on the platform. Amazon has a list of products it prohibits from trading on its platform. Before listing your product, ensure you read Amazon's Dos and Don'ts before selling.
Setting up eCommerce Product Listing: Amazon vs. Walmart
Before selling any product on Amazon or Walmart, you must create a seller's account to be eligible to sell your products on the platform. Below, we show you how.
How to set up a shop on Amazon?
Amazon allows sellers to set up an Individual or a Professional Account depending on their type of business.
The Amazon Individual Account is suited for sellers who want to sell a one-off product or business that wants to test the platform before going for the Professional Account. On the other hand, the Professional Account is for businesses with large inventories and are serious about committing to the marketplace.
Following are six steps to set up your merchant account on Amazon Step 1: Create your Seller Account on Amazon Step 2: Register your business with Amazon Brand Registry Step 3: Get familiar with Amazon's guidelines and policies Step 4: Select a monthly plan to start selling on Amazon Step 5: Create and optimize your product listing Step 6: Start selling!
Optimize your product listing on Amazon to appear in the search results. Every image, product description, title, etc, should be optimized with keywords. Unlike Walmart, which prefers sellers to use a short, high-volume keyword, you'll notice that the products that appear in the top search results on Amazon are keyword heavy.
Use DoMyShoot to create high-quality product images on the platform. DoMyShoot helps you create product images that are optimized as per Amazon's product image guidelines.
Fulfillment by Amazon FBA, or Fulfillment by Amazon, enables businesses to outsource their product's shipping, delivery, and return without the seller having to come into the picture. This feature helps build the customer's trust in the business as Amazon ensures the product's quality is in excellent condition from the manufacturer to the delivery address.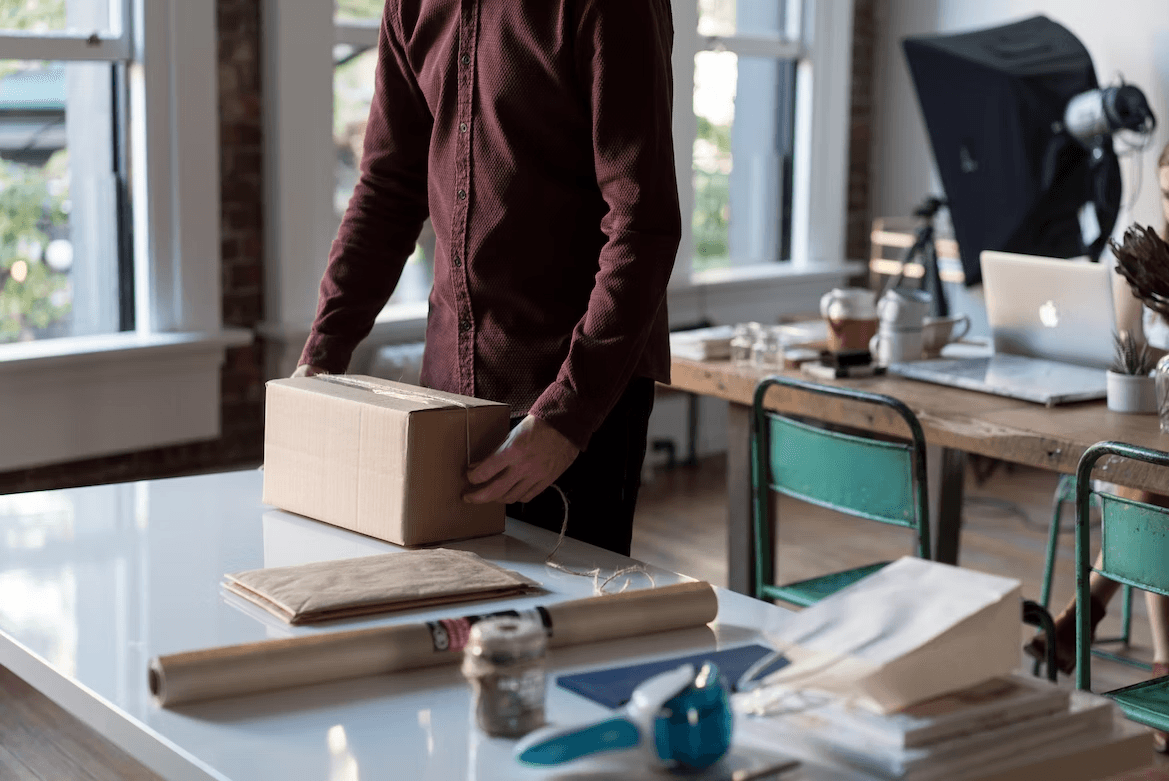 Source: Unsplash
Amazon, through FBA, takes care of picking up the product from the manufacturer, packing it, and storing and shipping it to the delivery address to enable a faster and hassle-free experience for both the seller and the customer. The sellers have to incur costs to avail of this benefit. We discuss this more in detail under Amazon's fees further down the article.
How to set up shop on Walmart?
Following are five steps to list your product on Walmart and optimize your listing for high conversion.
Apply to sell on Walmart.com
List your product on the marketplace.
Increase your conversion by applying for Walmart Fulfillment Services (WFS), adding the Pro Seller Badge and Promotional Tags to your listing.
Launch your product
Optimize your listing for a high-quality score by leveraging paid advertising and getting your product in the Walmart Store.
As long as you have all the essential documents ready, it takes about 10 to 15 minutes to open your seller account on Walmart. The documents/prerequisites you need to create a seller account on Walmart are as follows.
US Business Tax ID (Does not include SSN)
W9 that verifies your US business address or the address of your physical location Address of physical operation of your business.
Selecting your product categories.
After applying to sell on Amazon, ensure you list your product correctly. This includes
Adding a product title with a short, high-volume keyword. Unlike Amazon's keyword-rich titles, Walmart rewards those listings that are not keyword-heavy.
Adding 7 to 8 images to the product listing. Walmart further allows you to add Rich Media to your product listing. Here, sellers get to add videos and even informational PDFs about the product for customers.
Filling up the Attribute Field - Fill up as many attribute fields as possible. The more, the merrier for Walmart's algorithm.
Walmart Fulfillment Services WFS is similar to Fulfillment by Amazon. Walmart takes care of storing, picking up, packing, and shipping your products without you having to deal with the nitty-gritty here.
Walmart's Pro Seller Badge The Pro Seller Badge gives your customers assurance of the quality of the products they will be receiving from you. Thus, helping create repeat purchases from your existing customers and helping build the trust of new customers.
You have to meet specific criteria set by Walmart to access their Pro Seller Badge. There is no added benefit to sellers who get the Pro Seller Badge, but they will get a good reputation among new customers - which is all you need.
Walmart keeps updating its policies and product guidelines. Ensure you read these policies and continue optimizing your product listing for the best results on the marketplace.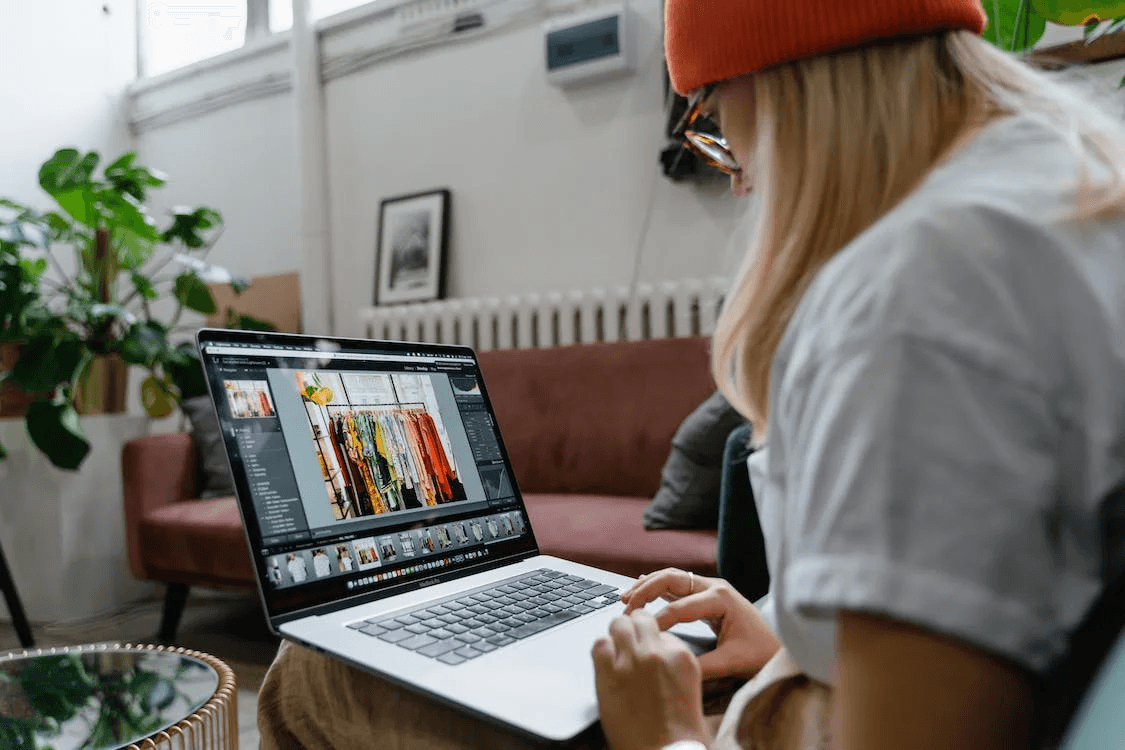 Source: Pexels
We have discussed setting up your shop on Walmart and Amazon and optimizing your listing to get the most out of these platforms.
Next, let's discuss the costs you'll incur to sell on either of these platforms.
Selling Fees: Amazon vs. Walmart
Amazon and Walmart have various fees sellers need to incur for setting up shop on either marketplace. Overall, Amazon has stricter conditions than Walmart regarding fees. At the same time, Walmart's business model is such that sellers need to plan their pricing well before pricing their products on the platform so that they are making a profit out of selling on Walmart.
In detail, let's discuss the selling fees of each of these platforms below.
Amazon
Amazon charges $0.99 per item sold for sellers with an Individual account and $39.9 for every item sold for sellers with the Business Account. Following is a list of the additional fees charged by Amazon
Insertion Fees: An insertion fee of $0.35 is charged when over 250 products are uploaded monthly.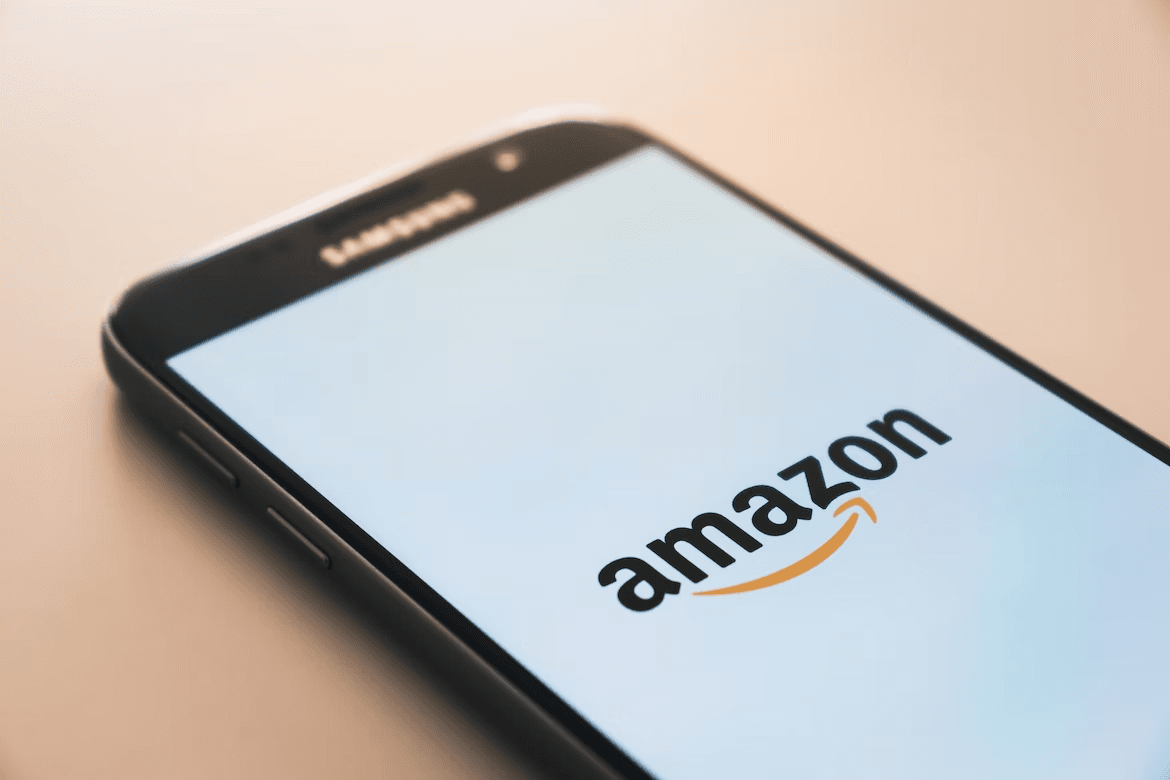 Source: Unsplash
Referral Fees: Sellers are charged a referral fee (in %) depending on the product category. Every product category has a different referral fee.
Additional fees: Besides the fees mentioned above, every product sold on Amazon is charged $0.30 per order.
Advertising cost: Amazon allows sellers to run sponsored advertisements on its platform. In this case, the seller will incur additional advertisement costs if they run paid ads on Amazon. New sellers receive $200 free ad credit, 5% back on the first $1 million in branded sales.
The following is a list of other charges a seller may incur depending on the product category/additional services a seller opts for.
Rental book service fees
Aged inventory surcharges
Monthly inventory storage fees
Closing fees for specific product categories
Order fulfillment fees (Includes Fulfillment by Amazon if a seller opts for the service)
Refund administration fees

Special handling fees

For the products sold on Amazon, sellers are paid via ACH (Automated Clearing House) or EFT (Electronic Funds Transfer). Depending upon your bank, your bank charges may apply here, which does not come under Amazon.
Walmart
Setting up your account on Walmart is absolutely free. However, like Amazon, there is a referral fee depending on your product category, and it charges fees only on the products you've made a sale on.
Different categories have different referral fees. For Eg: Apparel and Accessories - 15%, Cell phones/ Mobile phones - 8%. If you are charged the wrong referral fee, check if you listed your product under the correct product category.
Walmart has partnered with Payoneer to process all payments. Ensure you register with Payoneer from Walmart's Seller Center instead of directly with Payoneer to avoid paying an additional $1.50 while withdrawing funds from your Payoneer Account.
All items sold on Walmart.com are subject to sales tax. It is important to note that local and state tax charges can change anytime.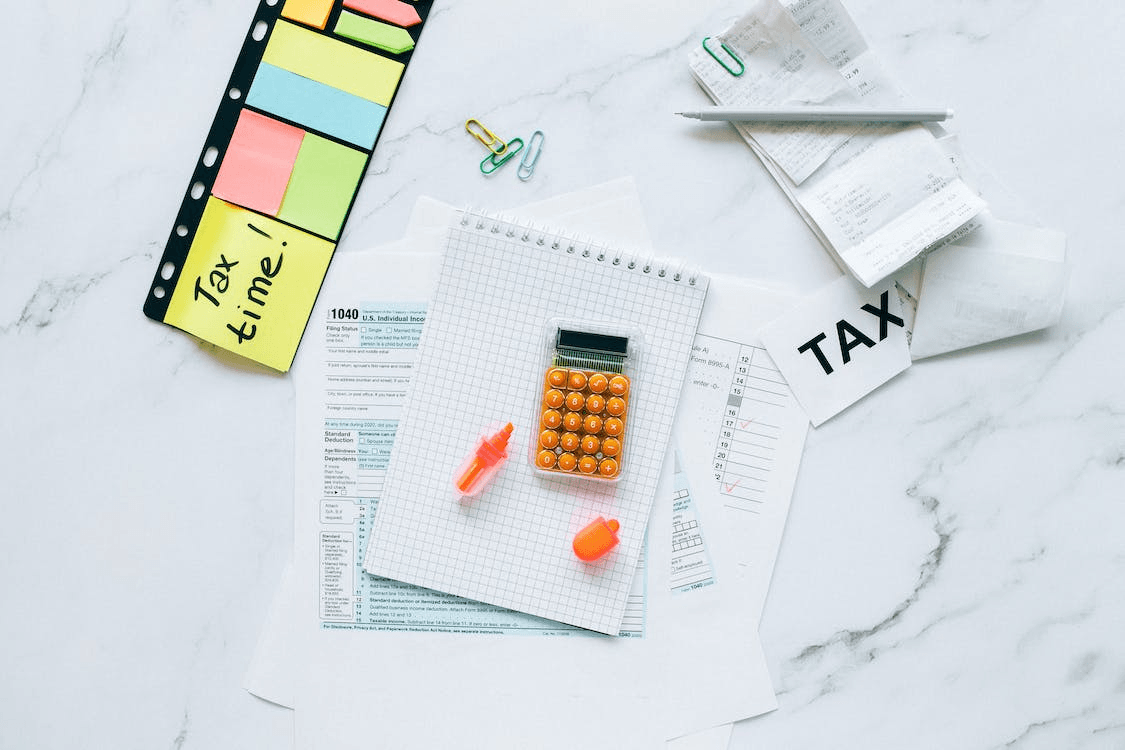 Source: Pexels
Remember, Walmart's whole business model is to sell customers the most budgeted prices of the products. Plan your pricing in a way that you are making a profit out of selling your product's Walmart.
The following are additional costs to keep in mind before selling on Walmart-
Labor cost
Overhead cost (tools, electricity, water, etc.)
Product cost
Walmart marketplace fees (referral fees + sales tax)
Shipping cost
Return charges
Customer service charges
To be in Walmart's good book, ensure you always have stock ready and adhere to Walmart's pricing policy to prevent the listing from getting suspended.
Which platform is best for you?
Following are the advantages and disadvantages of selling on Amazon and Walmart.
Pros of selling on Amazon
Easier for sellers to sign up
There is no pricing restriction on the products listed
Sellers do not require prior selling experience
Fulfillment by Amazon (FBA) allows importing and dropshipping from outside the US
Has a larger market share in the USA compared to Walmart
Is a great place for sellers targeting a Gen Z and Millennial audience
Cons of selling on Amazon
Sellers incur recurring monthly fees
High competition because more vendors selling similar products
FBA is pretty pricey
Additional fees imposed on products
Pros of selling on Walmart
No other fees besides referral fees
No recurring monthly fees
Sellers can benefit from less competition on the platform - the earlier a seller gets on the marketplace, the better
Adding the Rich Media feature helps customers know more about a product
Fastest growing marketplace in the US
Cons of selling on Walmart
Must ship from the US only
Smaller market share compared to Amazon
Sellers have to gain approval before signing up
Favors established sellers
Less traffic compared to Amazon
Sellers must follow all pricing rules for products
Sellers have to gain approval before signing up
Which marketplace is best for you?
Now that we have discussed most of the essential things related to selling on Walmart and Amazon, it is time to decide which platform best suits your business.
Choose Amazon if -
You are new to the online space and want an easier way to seek brand visibility
You are already an established business, and you want to reach your product to a broader audience.
You have good profit margins
You want access to more visitors to your product
Choose Walmart if -
You want to be some of the first businesses to leverage this fast-growing marketplace
You are an established business with good profit margins
You want to sell in a marketplace with less competition
You want less hassle regarding marketplace fees
Any of the above marketplaces you choose to sell on will entirely depend on your business stage.
While Walmart prefers having businesses that are well established, Amazon's Individual plan allows new upcoming online sellers to list their products on its platform. Both Amazon and Walmart give sellers shipping and inventory management, and both platforms sell products of similar categories.
However, Amazon has a more extensive global audience base than Walmart. If your business is already doing well in track record and revenue, and you want to immediately harness a global audience, we recommend you choose Amazon.
The following are four factors to help you determine which marketplace to set up your shop.
The size of your business
The fees you are willing to pay
Your past business track record
The countries you want your product to reach to
The types of products you sell
Your branding strategy
You can try out both marketplaces for a minimum of two months to get a proper hang of both platforms and then take a call about which one to stick to.
Wrapping it up!
We know that selecting between the two best marketplaces in the country is a tough decision. However, we believe you have all the information you need to take a call. We hope you've taken notes!
Whether you sell your product on Walmart or Amazon, ensure you read the platform's policies, optimize your product listing with SEO keywords, product description, and product key features and upload high-quality images adhering to their image guidelines.
Apps like DoMyShoot help create high-quality images for marketplaces like Amazon, Walmart, eBay, Facebook, and more.
DoMyShoot helps you easily create images optimized as per Amazon's product image guidelines, choose from 1000+ background images and get your product images delivered to you within 24 hours via email. Request DoMyShot for a demo today!
FAQs
Q. Is Walmart or Amazon better to sell on?
A. As of 2022, Walmart is the fastest-growing marketplace in the USA. Hence, this is the best time for sellers to get on the platform. Walmart also has less competition compared to Amazon, making it an excellent marketplace for sellers to get on.
Q. Can you sell on Amazon and Walmart at the same time?
A. There are no restrictions on selling in multiple marketplaces at once. Most brands sell on different platforms to reach a wider audience. This is also an excellent way for businesses to not solely depend on one platform.
Q. What is the seller shipping fee on Walmart?
A. Seller shipping fees basically allow sellers to offer free shipping for an item exceeding $50 or charge $4.99 if an item costs less than $50.
Q. How much do Amazon sellers make?
A. About 50% of sellers on Amazon make about $1000 to $25,000 per month. This easily calculates to $12,000 to $300,000 annual revenue.
Q. How do I optimize my Walmart listing?
A. To optimize your product listing on Walmart, ensure your reviews, ratings, and product title and description are clear and informative. Use DoMyShoot to create high-quality images, and finally, use short, high-volume SEO keywords in your product and image titles.