Shopify, without a doubt, is an eCommerce behemoth. When you choose to sell using Shopify, you become a part of an ecosystem that has 1000000+ businesses across 175 countries.
While starting out on Shopify is easy, the difficult part is to stand apart from the competition and establish your identity. One of the most critical factors in achieving that is to get your product photography right.
Whether you accept it or not, more than 90% of customers consider product visuals as the defining factor in making a purchase. Therefore, quite understandably, product imagery can make or break your sales.
Therefore, your aim should be to have such impactful product images that they can convince buyers to add your product to the cart.
While Shopify may help sort out the technical issues, Shopify product photography is something that you'll have to figure out on your own. Moreover, not everyone is a professional photographer or has the budget to hire a professional photographer. This is often the biggest challenge.
The solution then is to take the DIY route. So, to help you navigate your Shopify product photography journey, here we have created a detailed guide.
In this guide, we talk about various aspects of Shopify product photography. The guide will help you boost your sales. So, let's get started.
Why are high-quality images important?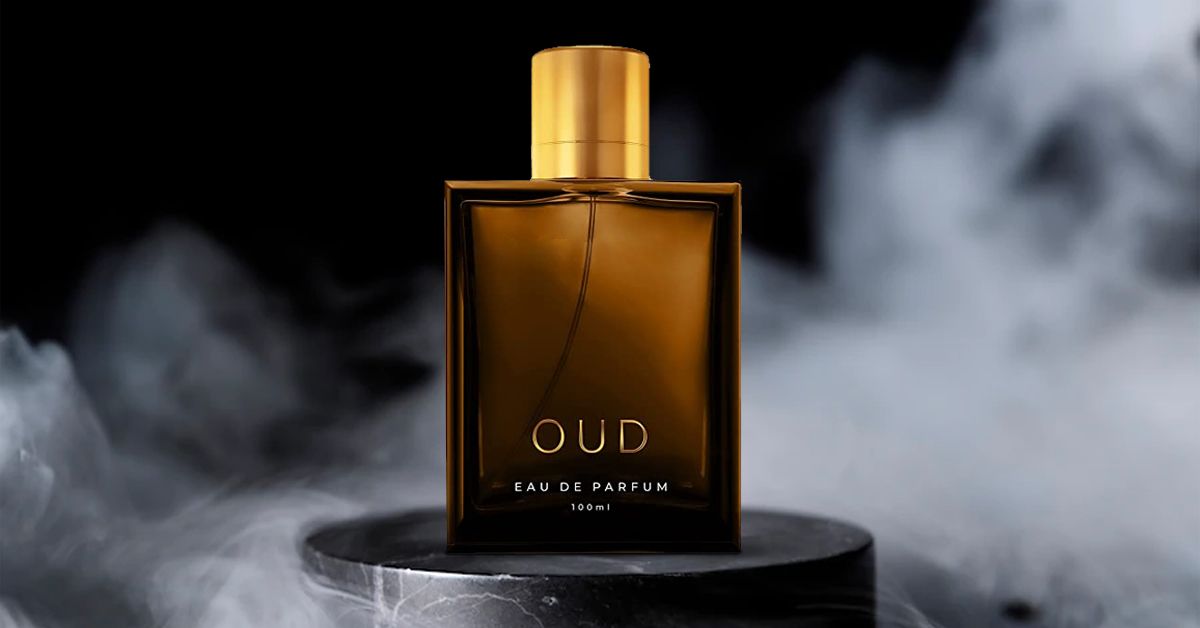 Inner beauty may be more important than outer looks. But in eCommerce, it's the looks that matter the most.
You need to present your product in the best way possible if you want it to sell on Shopify. Why? Because the quality of your Shopify product images directly impacts the expected product quality.
Consider this - If you find a product online but the photo is not clear or the quality is not that convincing, will you buy that product? No, right? Because in our minds we extrapolate that if the photo is not good, maybe the product is also not of good quality.
That's why obtaining high-quality Shopify product photos should be your key priority before you start selling online. Create appealing shots of your products that users can't scroll ahead without clicking them.
In case you are tight on budget, you can also try the DoMyShoot app to create Shopify-compliant high-quality product photos at lightning-fast speeds.
If this wasn't convincing enough, here are the top 5 ways in which high-quality product images add value to your product page on Shopify -
Makes your product enticing for visitors and creates a solid first impression

Builds credibility because buyers prefer to associate high-quality images with the quality of the product

Makes customers more likely to engage with the product and buy it

Represents your value and culture. Shows that you have put the effort into your product. Reflects your sincerity toward your business

Keeps it personal. Enhances customer experience which shows that you care about your visitors
Checklist for great product photos for your Shopify store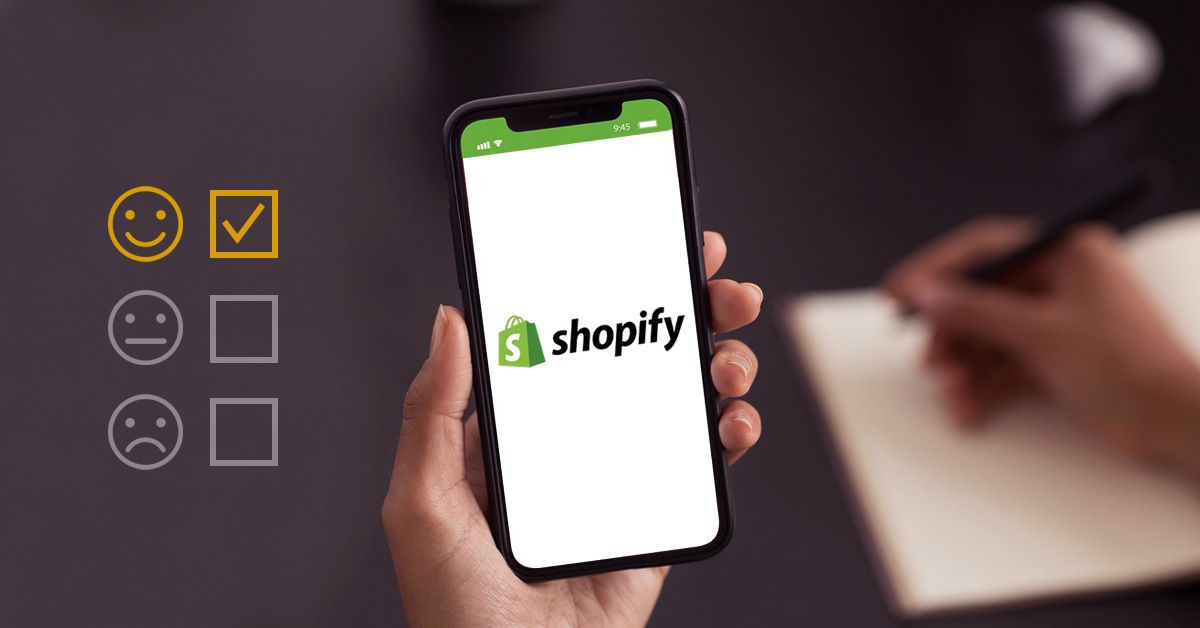 Consistency is what will help you sell on Shopify and it applies to both product quality and product photos. Here is a checklist you can follow to create optimized product photos for the Shopify store -
Pattern
Your product photos should follow a consistent theme on Shopify and preferably align with what your brand represents. Keeping the aesthetics, background, and pattern consistent will not only simplify the view of your product for your customers but will also help them recognize your brand.
Image size
Optimization of image size and proportion is vital for a smooth customer experience. Whatever aspect ratio you choose (1:1, 4:3, 3:2, 16:9) has to be the same throughout. If you are a beginner, you can start by using square photos with 1024-pixel x 1024-pixel dimensions.
File format
JPEG format should be your go-to image type for all your Shopify product photos on Shopify. It will provide you with the best quality in the smallest file size.
Editing
Image editing for Shopify can take a lot of your time. If you wish, you can do it manually but we would recommend using an app. You can try our all-in­-one Shopify-compliant product photography app to automate product photo editing.
SEO optimization
SEO optimization is vital if you wish to increase your organic reach. You can optimize your Shopify product images with alt attributes, keywords, creative descriptions, and more for the best results.
How to style your product for Shopify?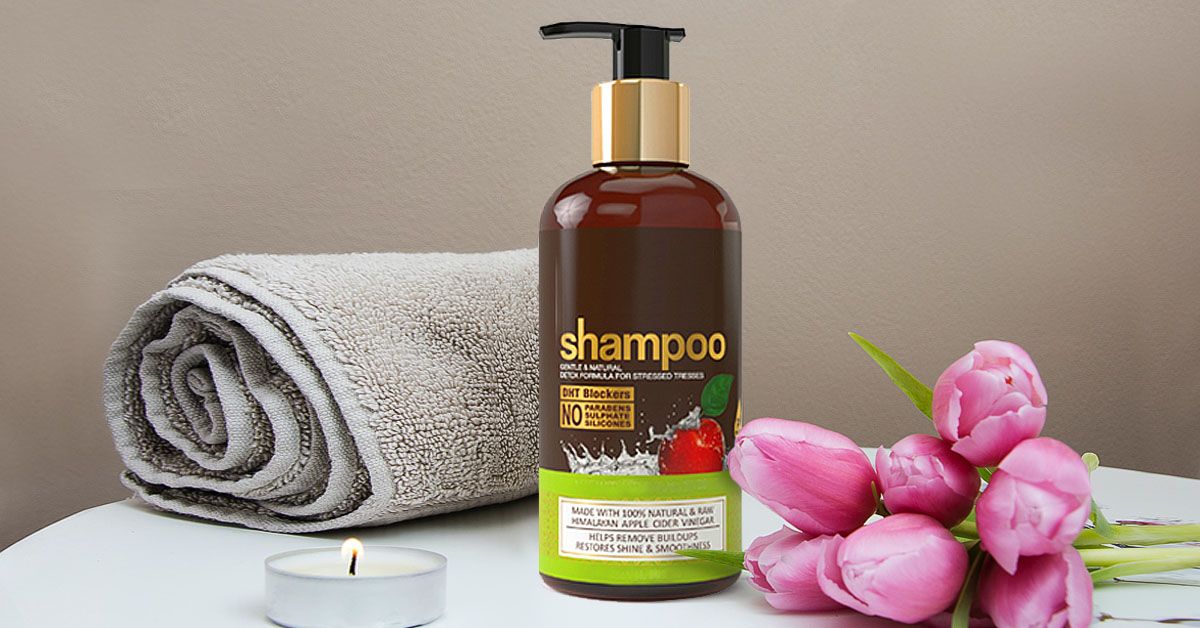 Shopify is all about visual appeal. You can bring your Shopify product photos to life with these creative styling tips -
Do your homework
What does your brand represent? Everybody wants their product to look fun and bold but that's just vague. You need to dig deeper to understand the mood of the product. Create a mood board to finalize the color and aesthetics of the product images before doing the actual shoot.
Keep it subtle
Props are a great way to pop up any product image. But you don't want to overdo it. Select props that complement the main product but don't take away the attention from it.
Pay special attention to the color scheme
Make sure the color palette you choose for your product shoot is in sync with the brand. If that's not the case, you can stick with the basics like whites and pastels.
Tell a story
The context in Shopify product photography is as important as the product itself. For example, you are photographing herbal soap. Natural background with leaves, twigs, and herbs as props would be the best fit here, giving the customer a visual message of the ayurvedic benefits of the product.
Be mindful of scaling
If your props are bigger than your product, it will distract your audience. Make sure that you use props smaller than your main product so that the attention of your customer is un-dividedly focused on the product.
Shopify product image requirements that you should know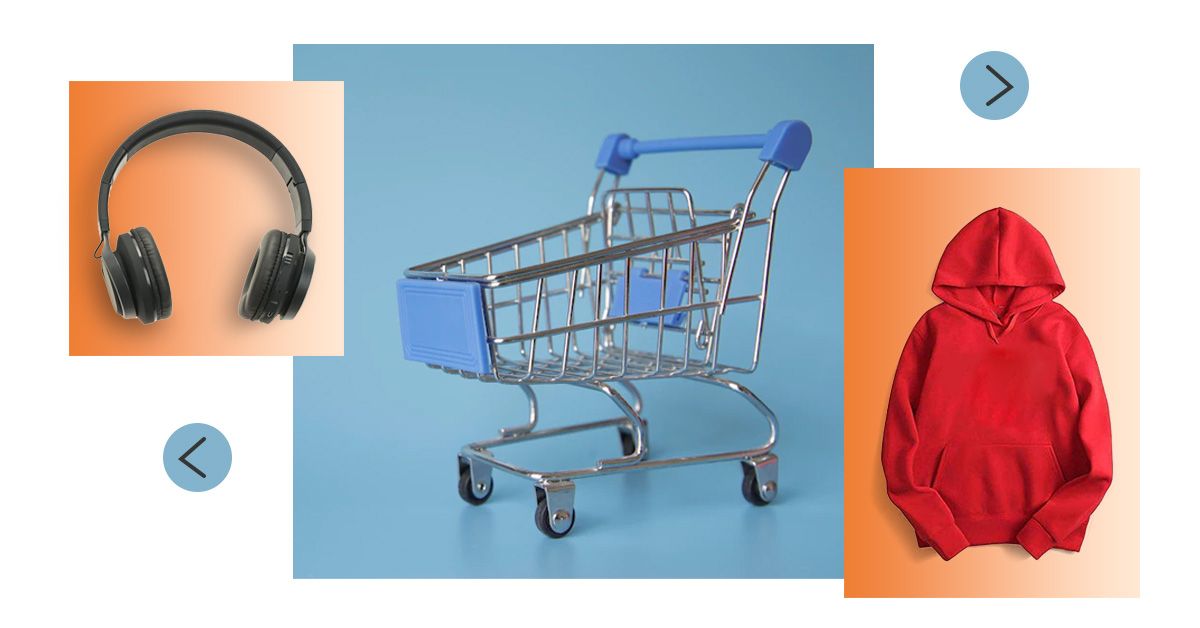 Product imaging for Shopify is a tricky deal. You don't want to underdo or overdo it. Here is what you need to know to get your Shopify product photos just right -
Your product image size should fall within the specified range accepted by Shopify. You want to keep the resolution high enough to let your customers zoom in without compromising the image quality but not too large that it takes time to load. The maximum image size is 20MB (4472x4472 pixels) whereas the lower limit is 800x800 pixels. You should keep your product image somewhere in the mid-range.

The best resolution for Shopify is 72dpi. Below that, the quality of your product image might get compromised. You definitely don't want to present poor-quality visuals to your consumers if you want to make a sale.

Square images with a dimension of 2048 x 2048 pixels (approx.) work best for Shopify. It is a sweet spot to get more engagement with minimum effort.

Keep it consistent. If you don't want to mess up your Shopify interface, keeping the height-to-width ratio uniform is the way to go.

Add your product image and product offerings to the Shopify slideshow. You can even add videos. But be mindful that your content is center-aligned. Wondering why? Because Shopify automatically crops the top/bottom and left/right areas to fit the image alignment on mobile phones and you don't want your product to be partially visible in them. Right? Recommended slideshow dimensions are 400 x 600 pixels in height and 1200 x 2000 pixels in width.

Last but not the least, don't forget to use only supported image formats. JPG/JPEG, PNG, and BMP formats are preferred.
Lighting setup for Shopify product photography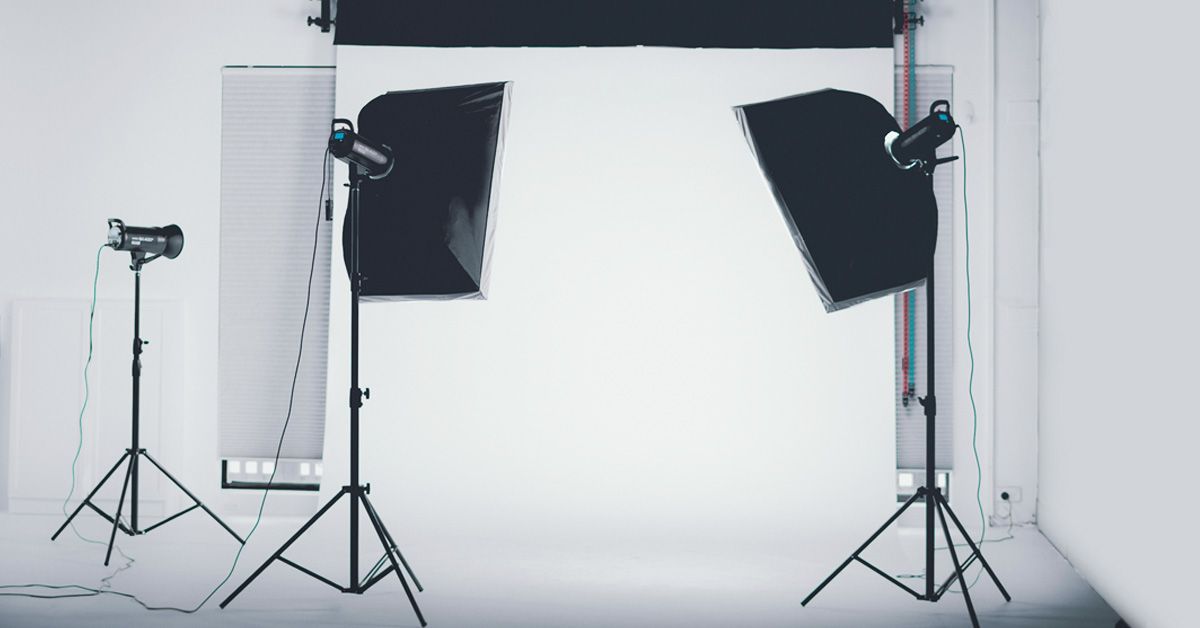 The lighting setup can be a good friend or enemy for your Shopify product photography, depending on how you use it. You can get a perfect picture by following some basic rules -
Angle of light
The lighting angle is very important to cast a shadow in the right direction. You can use it for props like goggles, headphones, apparel, shoes, and more. It will give your product a 3-dimensional effect and give it an edge. If you need an illuminated image, make sure that the light hits the product from all sides (front, back, and either side).
Natural light
You can set up your product by the window to get natural soft light. You can use the golden hours for the best results.
Diffusers
Diffusers will refract the light in different directions and reduce the harsh shadow around your product. You can use it to create a perfect balance of light in product photography.
Background
Always prefer a white background for the best results in product photography with minimum lighting requirements. However, contrast color in the background can also be used to add a pop.
Equipment
A combination of one or two high-quality continuous light sources is enough to create high-quality photographs for your product. You can use LED or tungsten light bulbs for illumination. If you are a beginner and working on a tight budget, try ring lights.
Best angles to showcase your products on Shopify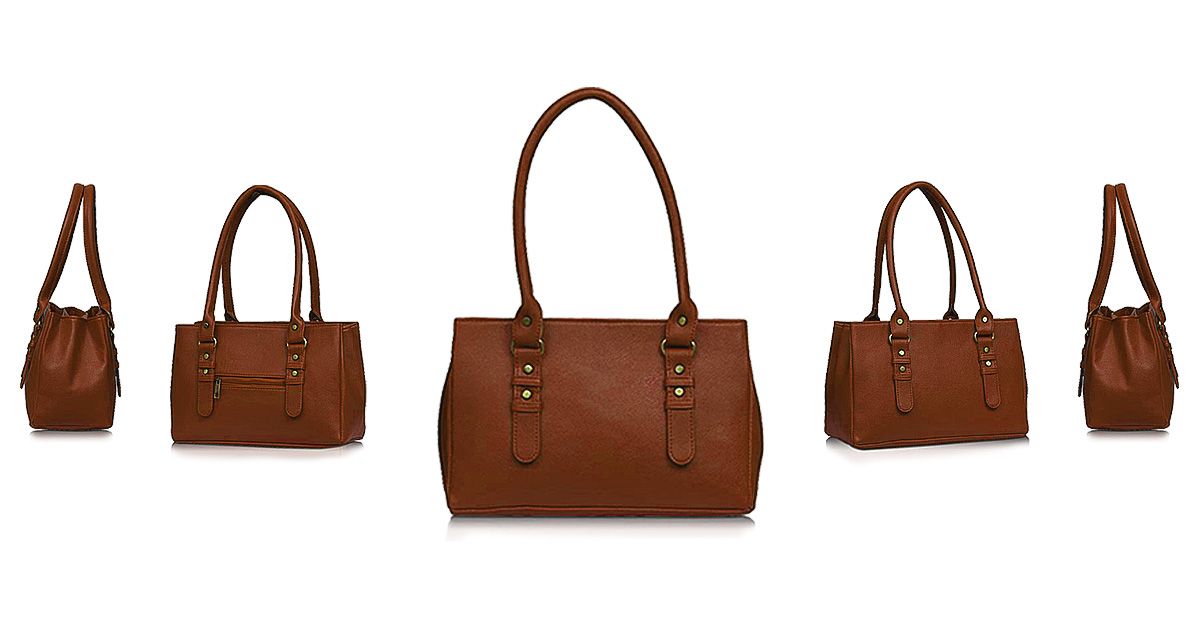 Are you bored of seeing the same type of product photos on Shopify? If yes, then your consumers are too. To break this loop, as a seller, it is high time that you ditch the protocol and explore unique angle shots for your products.
Try these angles the next time you plan for a product shoot and trust us, you're going to be amazed by the results.
Flat lay shots
If you are into lifestyle branding, you should definitely give it a try. Get creative with the props and product arrangements and give your Shopify product photos a quirky look.
High-angle shots
It is a great angle to capture products with components of different sizes and shapes because it creates a bird's-eye view.
Close-up shots
Capture and highlight microdetails of the design and texture of your product with close-up shots. I mean, who doesn't want to have a closer look at the things they are going to buy?
3/4 side-angle shots
Captures the best of both front-angle and profile-angle product photography shots. It is becoming increasingly popular.
360° view product photography
As the name suggests, your consumers will be able to see your product from all possible angles. What more can we ask for? And you should know that more than 90% of your buyers are engaging more with such products. So, get yours today!
Tips to improve your Shopify product photography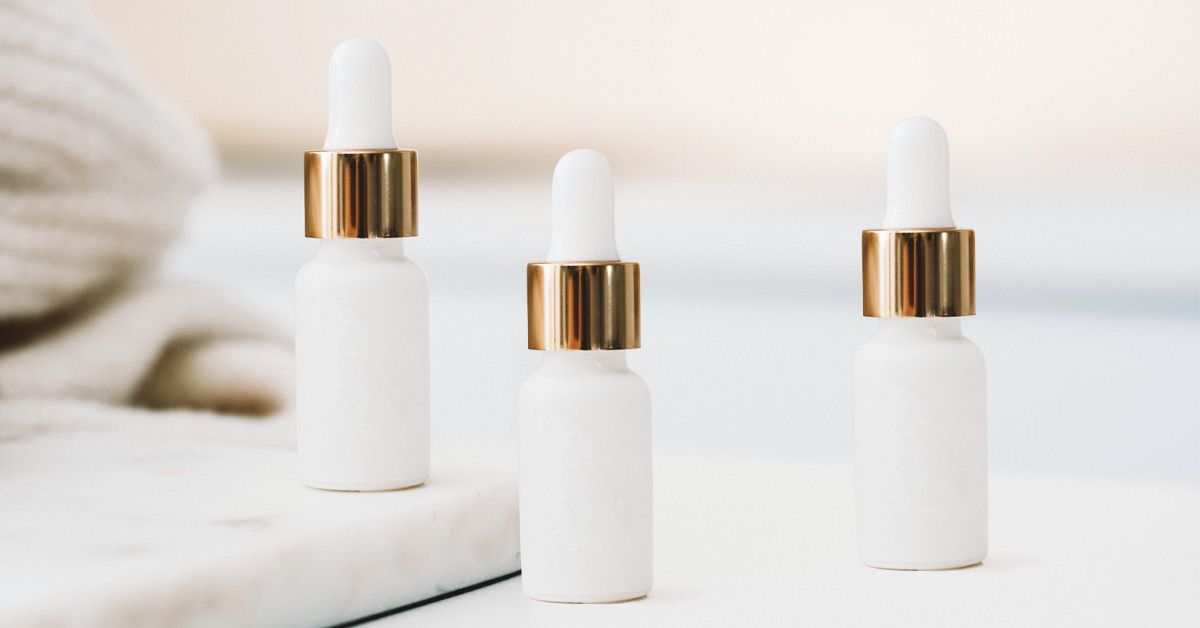 Many of you, as sellers, might argue that the best, most-popular approach to improving Shopify product photography is to use professional equipment and a perfect lighting setup.
But hey, if your selling rate is still not taking a hike, there must be something that you are missing. Here are the top 5 tips to improve your Shopify product photography that no one is telling you about -
1. Reduce the image size
The size of the product image affects SEO rankings? Yes! Keeping the product image size to <70 kilobytes improves loading speed, so, your customers are less likely to abandon your page - which means high engagement, higher Google ranking, and, thus, high SEO performance. It couldn't get simpler!
2. Keep it natural
Natural is underrated. In trying to create the perfect shot, we often tend to overdo it. So, make sure that the colors in your product image look natural and that the white balance is adjusted. You don't want to overpromise and underdeliver your valuable customers.
3. Focus on your product
We mean it, literally! Use effects like a vignette or blur other items in the frame so that your customer only focuses on your product.
4. Lifestyle photography
Your customers often don't know what to do with your product so they don't buy it. So, don't let them assume. Tell your customers where to use your product and see your engagement skyrocket!
5. Don't shy away from quality investments
We are talking about the mandates like a high-resolution camera to capture the essence of your products. Tight on budget? You can try our mobile app, DoMyShoot, to create high-quality Shopify product images.
Top Shopify product photography backgrounds to try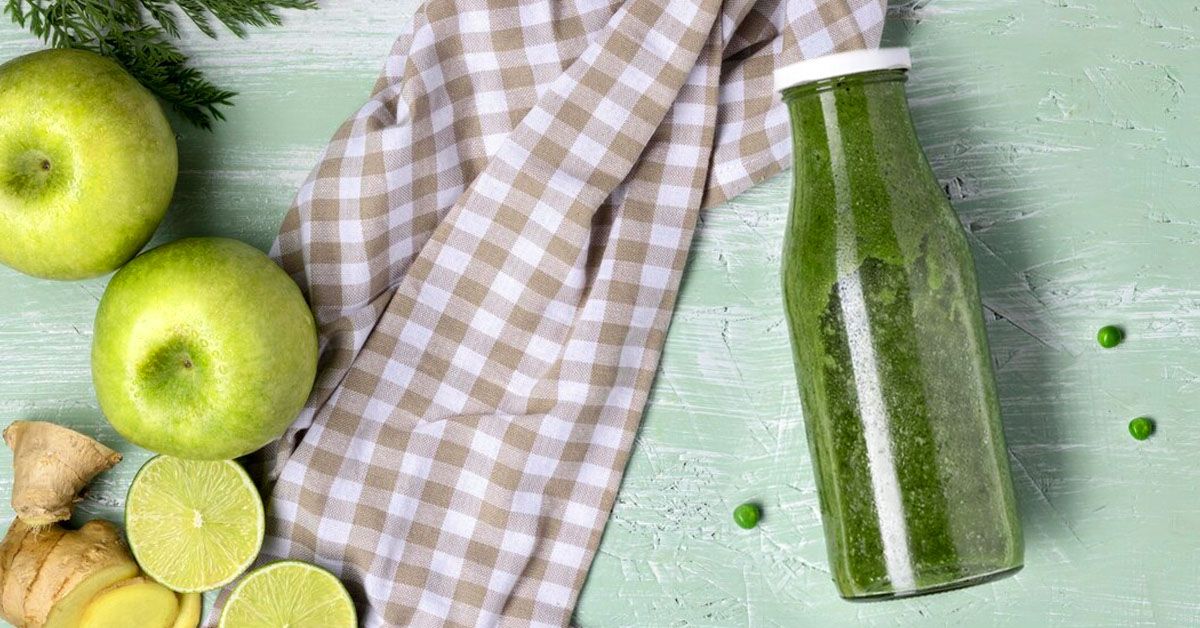 In Shopify product photography, your product is the hero. Here are some innovative and budget-friendly product photography backdrops you can explore to showcase your product in the best way possible.
Metal trays may make excellent backdrops for Shopify product photography, especially when shooting dark foods. You can capture moodier and more profound images the more blemishes and stains they have.
Paper
Use simple papers such as colored wrapping, old newspapers, or baking papers for your products, especially if you are into food photography. It's a terrific concept and budget-friendly.
Fabric
You can utilize a variety of fabrics as a jewelry background, including lace, leather, silk, and others. They are excellent at enhancing photos and capturing the tone of the goods.
Smoke
You can use clouds as a background for your cosmetics photos. It will give your photos an ethereal appearance.
Greenery
If you sell cosmetic and beauty items, you can use a green and natural background to emphasize their organic character. You can also use artificial plants and reuse them for shoots instead of spending money on fresh flowers and plants every time.
Contextual backgrounds
Try to take product photos with relevant surroundings. Your buyers want to see how the item will fit their daily life before making a purchase. This unwritten rule applies to apparel photography.
How to optimize your Shopify product images?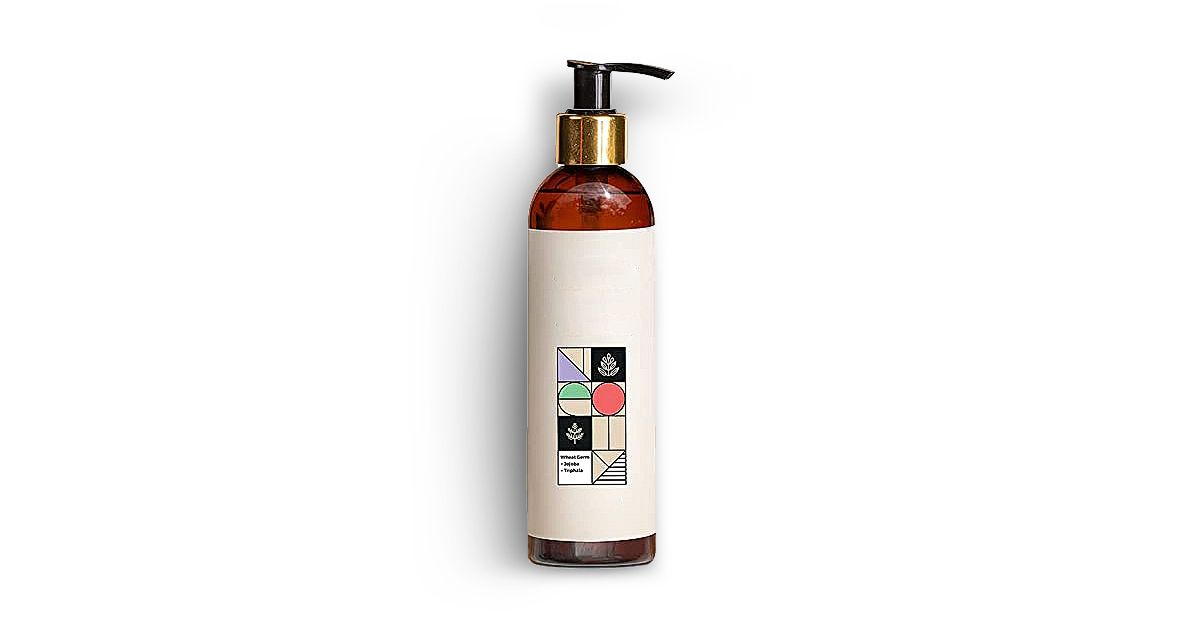 If you wish to sell on Shopify, you need to optimize your product images. It should be your prime focus to customize your product images so that your visitors don't struggle while navigating through your Shopify product page, irrespective of the device they use. Here is what you can do -
Select the right file type
JPEG and PNG image formats are most commonly used for Shopify. GIFs are also compatible, but you might be comprising on quality.
Don't forget to compress the image
Although Shopify automatically takes care of your thumbnails, you should still compress your product images without compromising their quality. Accelerate the load speed and align your product images according to different devices using this approach.
Increase the visibility of your product page with alt attributes
If you use alt attributes for your product images, it will increase the Google ranking of your product page when a visitor searches for similar products. Optimize your alt texts for Shopify SEO to boost your click rate.
Make your images responsive
Resize your Shopify product images so that they can be easily loaded on mobile phones and don't get cropped asymmetrically. If a seamless user experience is what you are looking for, serving responsive images is an indispensable optimization.
Make continuous adjustments
Shopify product image optimization is a process rather than a task. You need to regularly revisit your strategy, identify the best-performing tactics and optimize your page based on consumer response.
5 best practices to optimize your Shopify product page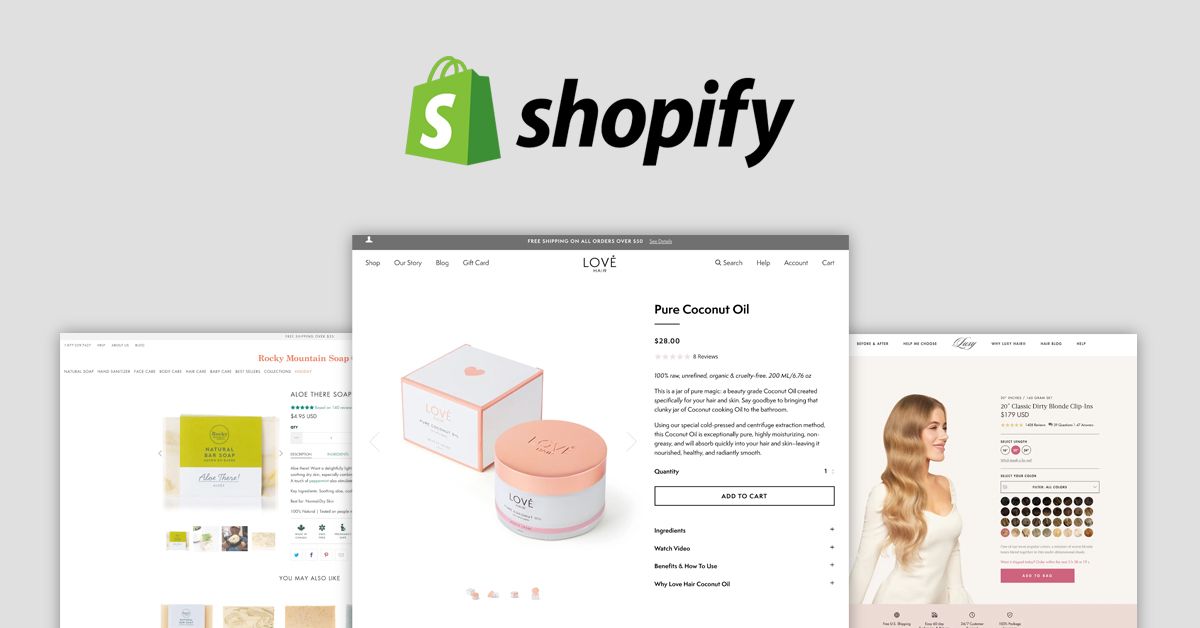 To optimize a product page on Shopify, you need to find a balance between the different elements you wish to add. Even if you are a beginner, you can follow these 5 practices to get started and create a decent page -
1. Before you optimize your product page, optimize your audience
Do you know your consumers take less than a second to decide whether they like your page or not? So, before you spend hours optimizing your product page, at least know what your customers want to see.
2. Create big, beautiful images of your product
High-quality product photographs are the differentiators between a good and a great conversion rate. So, you know where your priorities should lie. You can try the DoMyShoot app for creating high-quality Shopify product photos at a shoestring budget.
3. Add video content
Don't hold back when it comes to creative content. The more content you offer, the more time visitor is going to spend on your page. Leverage different video formats to showcase your product quality and utility. You can even add a mini-review.
4. Use trust badges and star ratings
It is human nature to trust what others are saying. Optimize your product page with social proofs like customer reviews, star ratings, trust badges, user-generated content, and more to see your sales conversion rate accelerate.
5. Upsell and cross-sell
"You might also like...", "People who buy this, also buy...", "Buy a pouch with this bag for just $10"- Have you come across such phrases on Shopify? This is called upselling and cross-selling. These tactics are 2X more likely to get you to repeat business.
How to choose the best theme for your Shopify product listing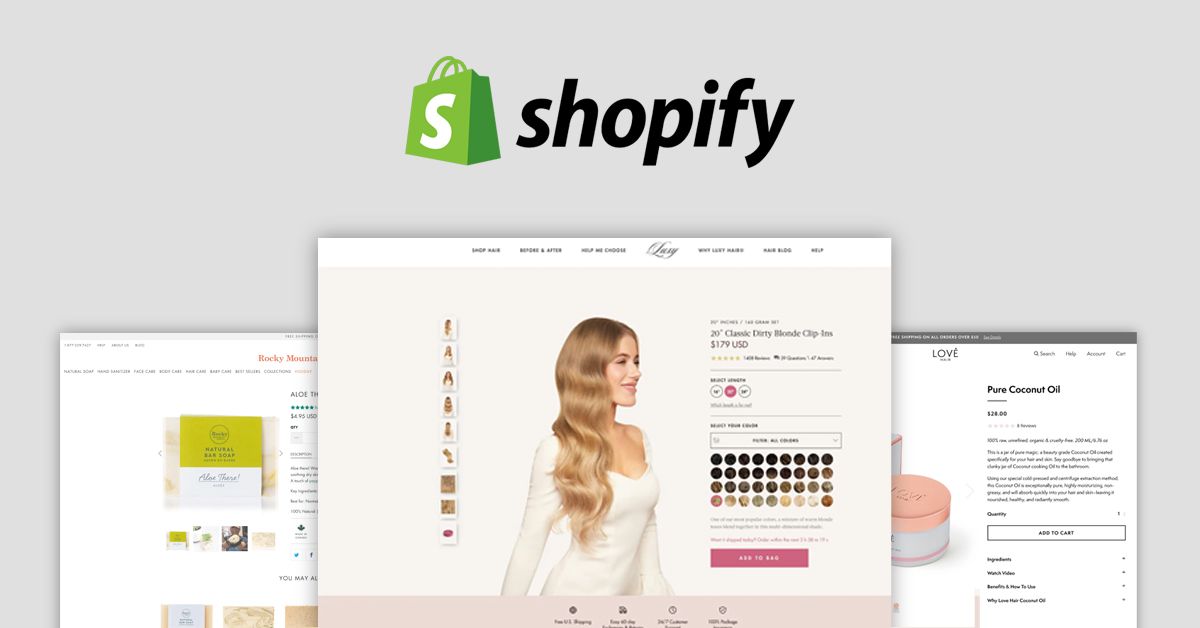 Shopify themes are all about how the customers perceive your products online. You can use different design and layout options for structuring and designing your web page and product categories. Themes are also critical in determining how your Shopify product images would look to potential customers. Here are a few things that you should keep in your mind while choosing a Shopify theme -
1. Budget
Shopify themes are widely available to suit any industry and any budget. So, before choosing your Shopify theme, check if it fits your budget. Some of the variables that affect the cost of Shopify themes are its flexibility and level of functionality.
2. Catalog size
Catalog size varies based on your product count. You have to carefully select your theme based on your catalog size if you want to make it all visible on your product page.
3. Responsiveness
Make sure the theme you choose for Shopify is mobile-friendly, as it will significantly widen your audience reach.
4. User experience
Attracting the attention of your customers should be your ultimate aim. So, choose your Shopify theme accordingly. Know what your customers want and then select your product page features accordingly. Remember, it includes everything from the backdrop, font type, color scheme, image aspect ratio, font size, and more.
Post-processing of your Shopify product images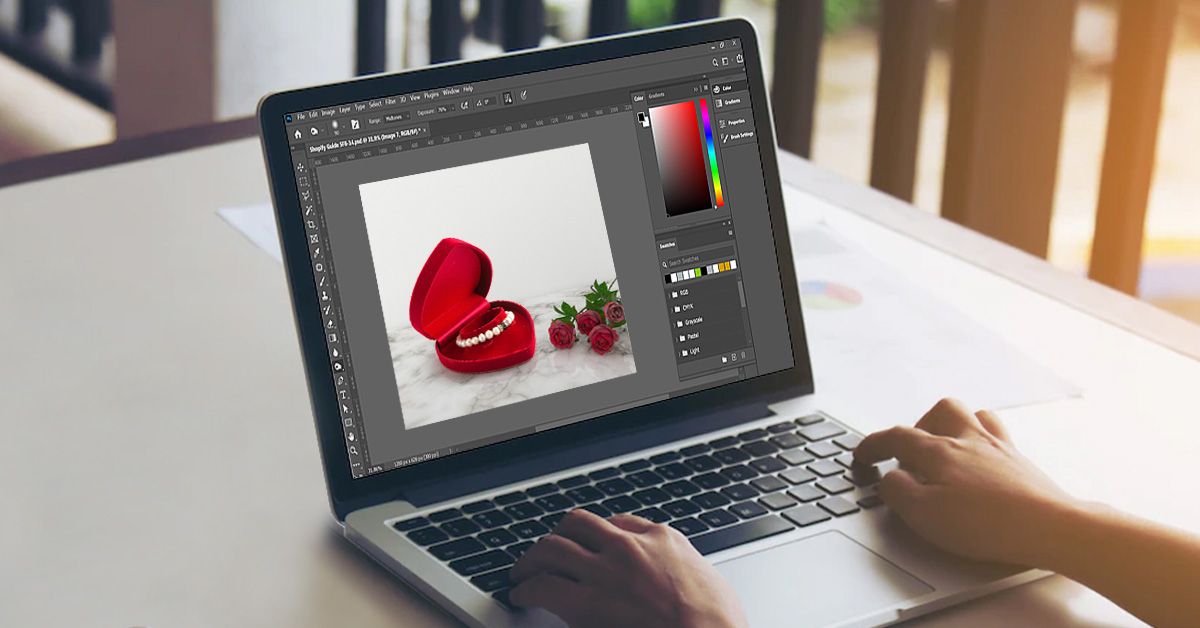 Product images that you upload on Shopify are a lot different from the ones you capture. You need to do post-processing optimization to make your images Shopify compliant. Here is what you should primarily focus on -
Enhance
Even though you use good lighting during Shopify product photography, a little bit of image enhancement will take your product images up a notch. You can use tools and apps for the best results.
Resize
To make your product images Shopify compliant, it is vital to understand the image size requirements. You should crop and compress the images in a way that can be easily loaded on all devices, has a mobile-friendly alignment, and still has the optimum resolution to allow consumers to zoom in without compromising the image clarity. In general, you should try to keep the image size less than 70 kilobytes.
SEO optimization
If you want to boost your product page performance online, SEO optimization is a crucial step. Using alt attributes, adding relevant keywords, and writing a creative description are some of the things that you can do to achieve it.
Theme alignment
Whatever theme you choose for your product page, make sure that all your product images are aligned to it. This will include the color palette, design, and backdrop.
If you are looking for options to automate the post-processing steps, you can try DoMyShoot for creating high-quality Shopify product images that yield the best returns on Shopify.
Best Shopify apps for product photography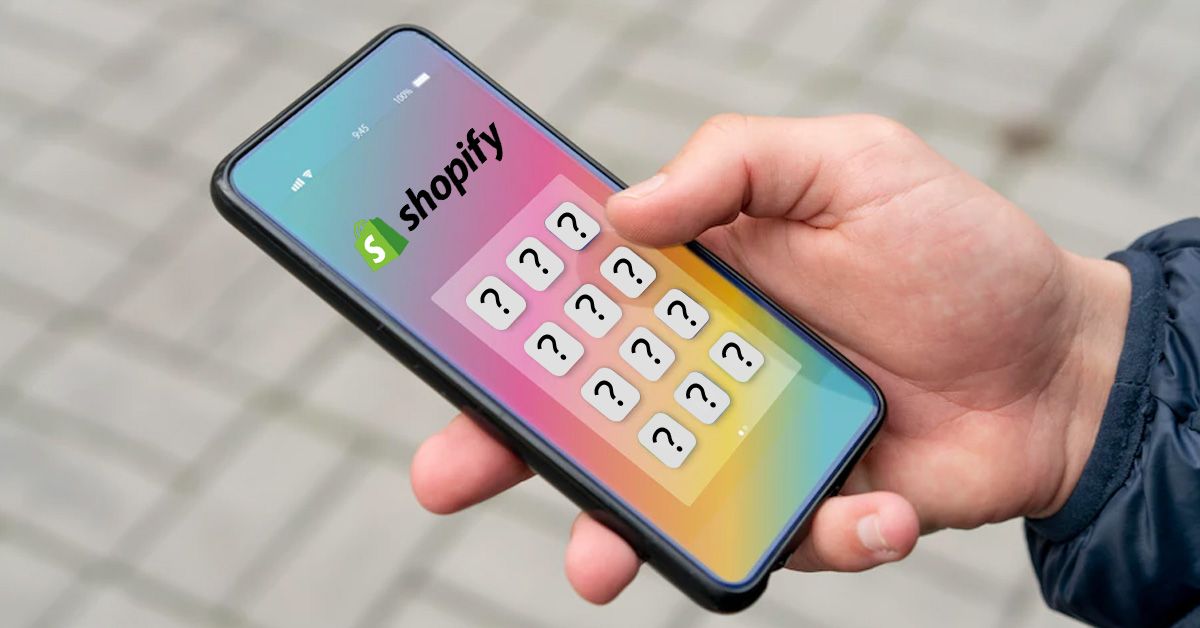 Shopify is loaded with powerful apps that can help you make the most out of your store. Let's check out some of the most popular ones including the ones that aid in Shopify product photography -
1. DoMyShoot
Leverage in-app smart assistant to create Shopify-compliant high-quality product images. You can capture and edit product photos with this app in no time with minimum effort. It is an Al-based app which makes it even more enticing.
With DoMyShoot, you can save up to 75% on professional photography costs and increase conversion rates to up to 50%, all with no compromise on the quality front. Beginner or a professional, this app is a must-try for Shopify product photography.
2. Pixlee
Free to install, you can use this app to create user-generated content (UGC) and influencer advertising. Easily discover, authorize, and distribute product photos to any channel.
3. Product Image Gallery & Zoom
Best for creating picture sliders on the Shopify product page. It is compatible with zoom and resizing features. Give your visitors an energized exhibition of your product.
4. CutOutWiz
This one will fit right in your budget because it's free! Although it has limited features, you can give it a try if you are looking for basic photo editing.
5. Variant Image Automator
Make your Shopify product page look businesslike and boost sales conversion rate. You can zoom, scale, create 30 images, and more with this app.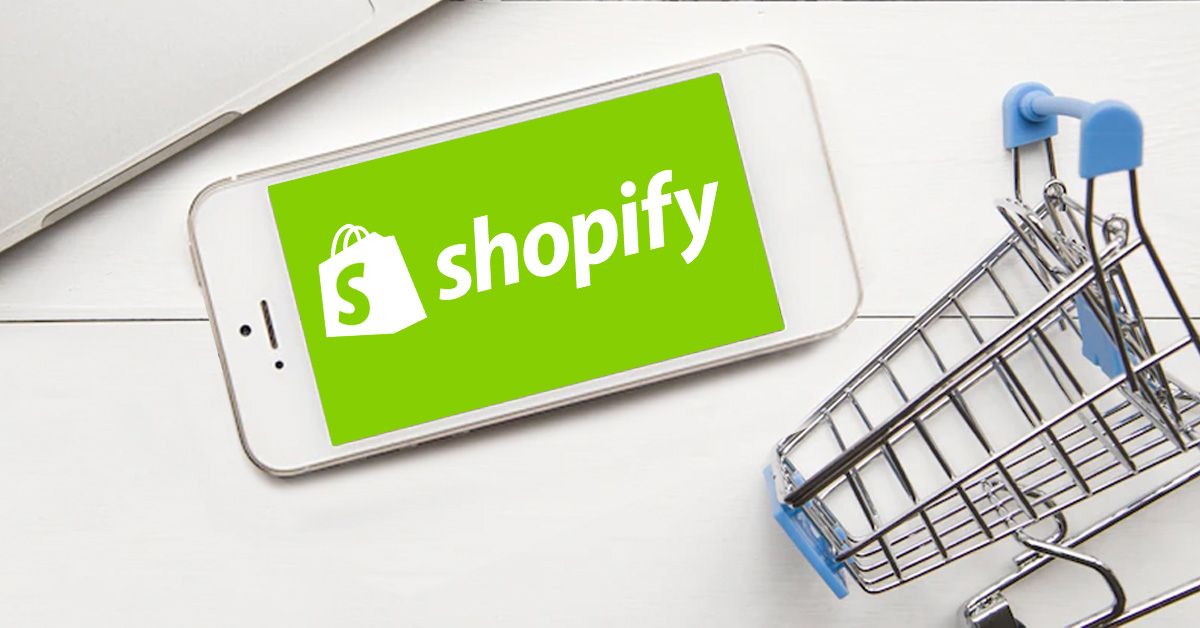 6. Booster Apps
You can push your product page to the top list of SERP with Booster apps. Automate SEO optimization for your product page with Booster apps and skyrocket your Shopify sales like never before.
7. Shogun
Product page customization is the key to getting noticed by your customers. You can use Shogun to create optimized landing pages. It's an easy-to-use app with a drag-and-drop interface.
8. Klaviyo
Automate marketing for your Shopify product page with Klaviyo. It will help you drive targeted and personalized customer communication in seconds. You can also build automated email sequences for consistent follow-up and feedback cycles.
9. BetterReplay
BetterReplay is an innovative app that provides you with live recordings of your shoppers' time on your product page. It will help you visualize how your prospects are interacting with your product and identify reasons that are holding them back from making a purchase.
Conclusion
Shopify product photography plays a critical role in boosting your sales because your product photos help customers envision what the product would look like after the purchase.
The better you can showcase your products, the higher the chances of converting a lead into a sale.
Was this guide helpful for you? Here we covered most aspects of Shopify product photography to make the job easier for you. So, instead of searching for different resources on the internet, you can simply use this guide to get up to speed.
If you need help with creating Shopify product photos, you can try our Shopify app. You can also get in touch with us if you need a custom solution. We'd be happy to help.