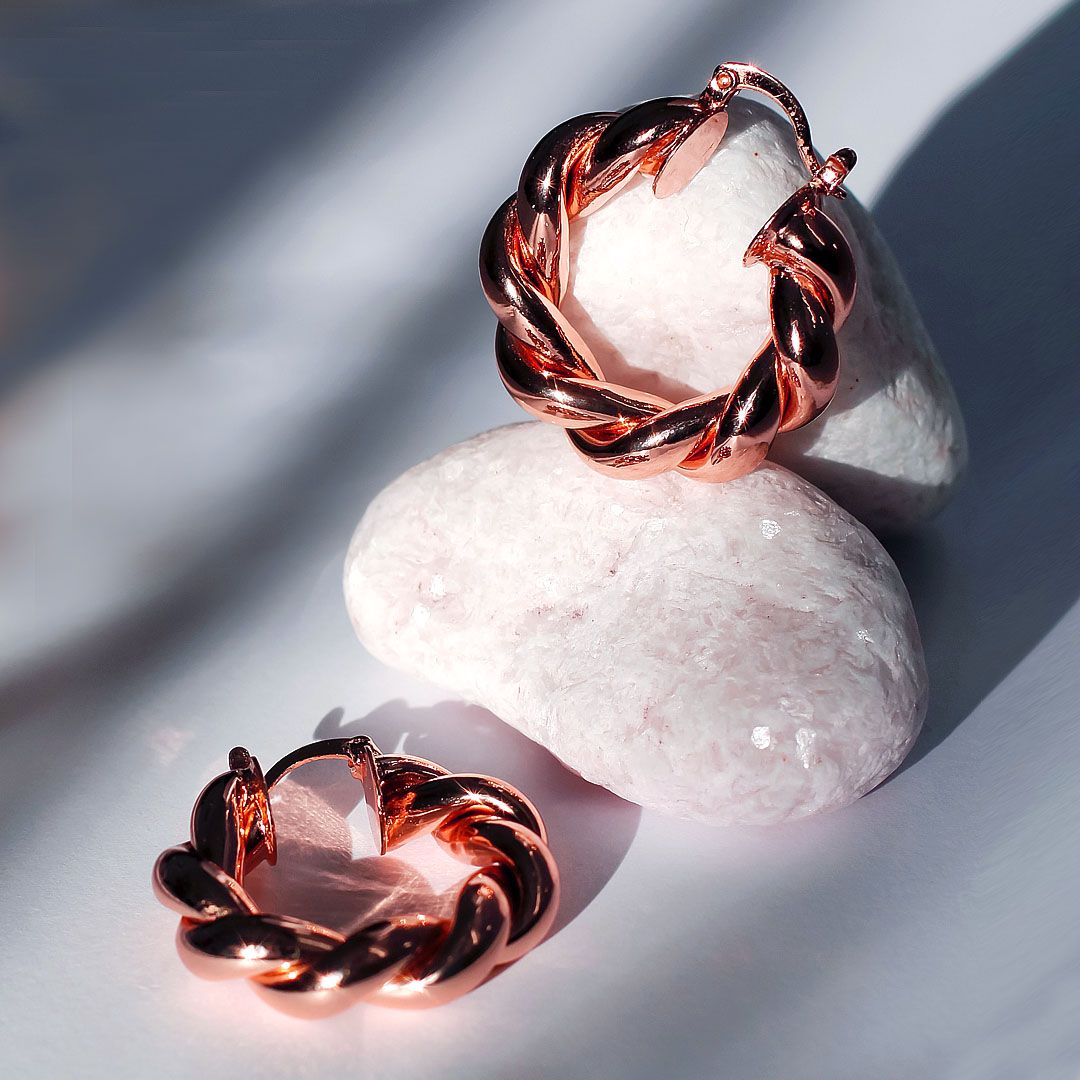 Jewelry has a unique charm that attracts all humans alike and tempts them to make a purchase. However, in online shopping, its impact depends on the quality of the jewelry image. It determines its selling rate. It is where jewelry photography plays a critical role.
Jewelry photography is a tricky job because of the reflective nature of these products. Sellers must make efforts to enhance the quality of jewelry photography. And to accomplish this, additional components are often used in the frame with the main jewelry item.
One of the main decisions in jewelry photography is to choose a background. Most sellers prefer a simple light-colored backdrop for capturing jewelry photos. Lifestyle photos are also popular in this industry, where models are hired to portray the beauty and utility of the jewelry. And if budget is a constraint, a silhouette or stand are alternate options.
Let's look at some of the simple and creative props for jewelry photography that can be used to boost your images.
7 must-have simple props for jewelry photography
Following are 7 simple jewelry photography props you must have -
1. Pendant stand: To photograph long necklaces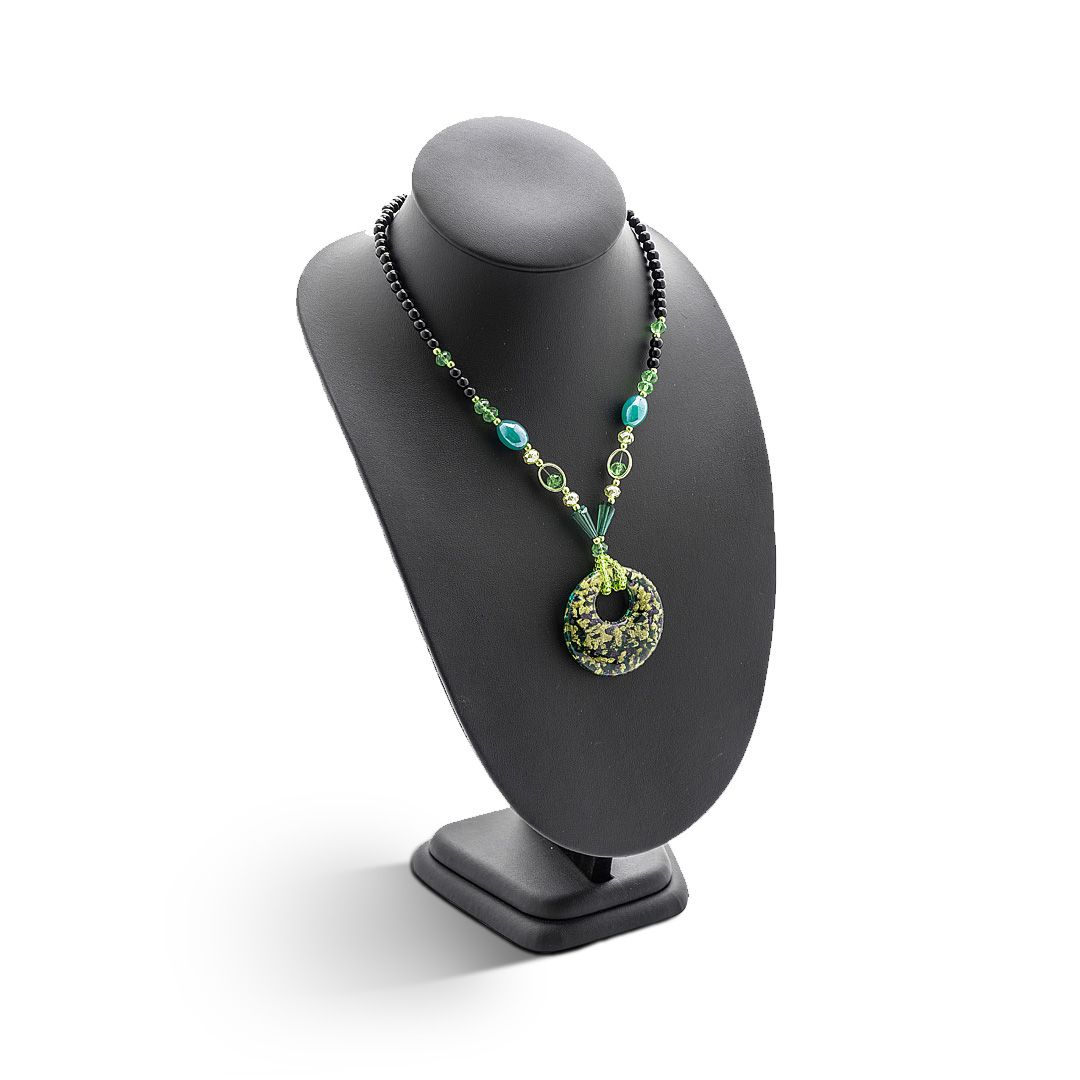 A pendant stand is great for capturing wide or narrow V-shape necklaces. It also makes it easier for photographers to handle varying chain lengths.
It is better to suspend a pendant with a long chain so that it does not interfere with the jewelry aesthetic. It draws more attention to the pendant, which is the centerpiece of the jewelry. A pendant stand also makes it easier for photographers to modulate exposure to the light. It enhances the visibility of the intricate details that is the USP of the jewelry.
Neckpieces are the highlight of most jewelry sets; hence, it is critical that the photographer showcases them in the best way possible.
2. Bowl: To shape necklaces in flat photography
Bowls are another jewelry photography props that can be used for necklaces while taking flat photos, which gives them a good shape. Bowls shape the chains really effectively, despite being an unexpected prop.
3. Post back: To photograph studs and earrings
A post back with two holes is a commonly used prop for earrings, especially studs. It works well for earrings of all sizes and is ideal for flat and hanging photography.
Jewelry photographers can create a unique frame using post backs. It helps capture clear and detailed shots of earrings that convey essential information to the customers. It saves a lot of time by reducing customer queries.
4. Hook backs: For floating effect on earrings
Hook backs are earring photography props that utilize a single frame with a cut-out center. A transparent acrylic thread clipped together on either side is an alternative to hook backs for use instead. The acrylic thread is later photoshopped and removed from the final image. It helps photographers get the floating effect on earrings.
5. Acrylic sheet: For natural reflections
The acrylic sheet allows sellers to create a variety of angle shots with background effects. However, photographers must understand the technical aspects of jewelry photography against a background. Both white and black backdrops are popular in acrylic sheets. With these options, it is easy to modulate lighting. Photographers can position the light source in a variety of ways to generate the desired output.
Acrylic sheets allow customers to have a uniform view of the entire jewelry piece, including its different components. It is possible because acrylic sheets have no distinct center of focus, which eliminates the macro effect and balances the image quality with enriching colors. It helps create high-quality jewelry photographs and enables users to view intricate details of the jewelry without putting much strain on the eyes.
6. Prop wax: To stabilize the jewelry
Expert photographers use prop wax to stabilize the jewelry. A white putty is a cheaper alternative to prop wax. Sellers benefit from this prop as it doesn't stain the jewelry surface. So, pieces of jewelry can easily be adhered to and removed from a surface. However, prop wax, unlike white putty, can be re-used.
7. Hand holder: For bracelets and rings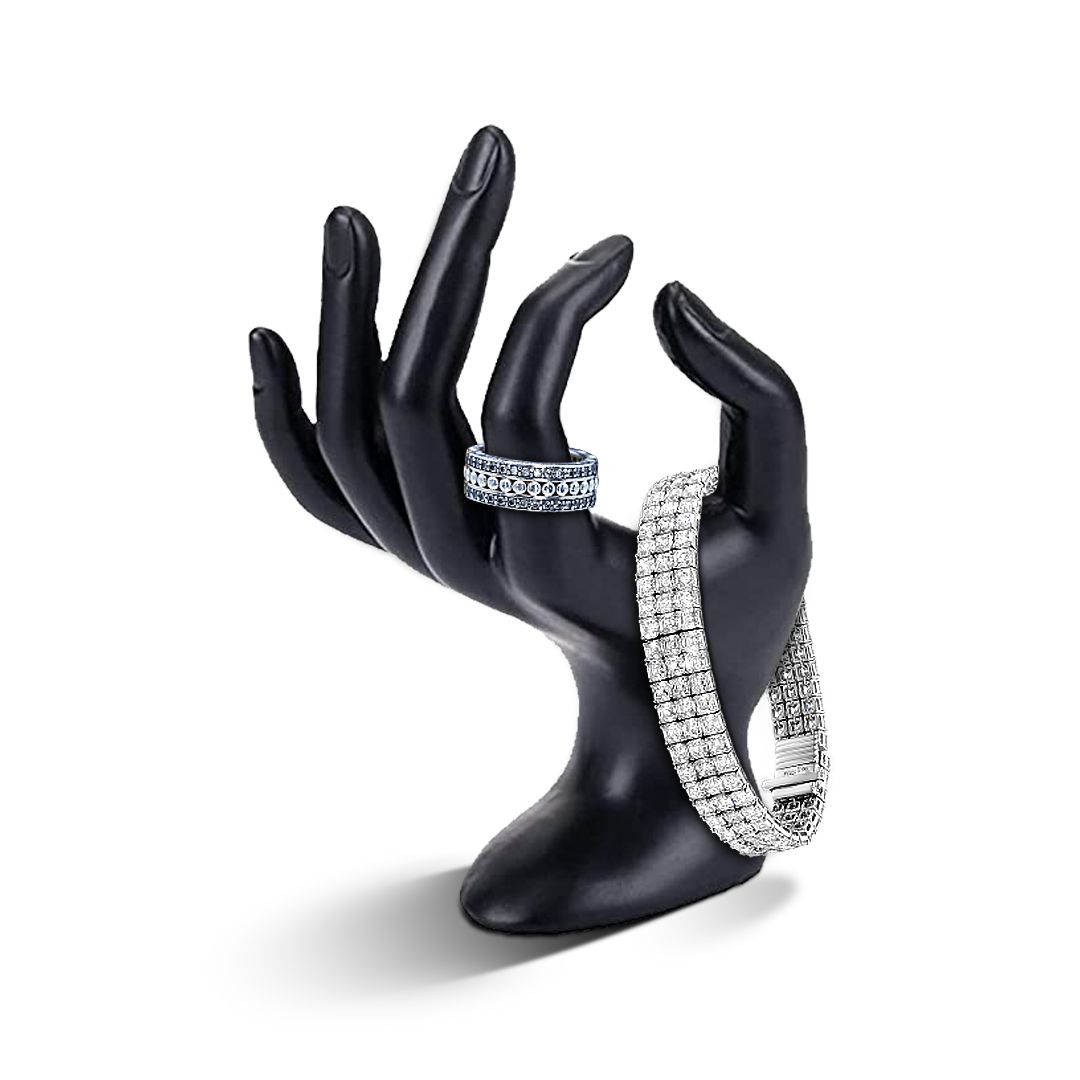 A hand holder is a popular prop for displaying rings or bracelets. It is usually made of plastic and has an impersonation of a hand shape. It is a great prop for displaying the design and utility of the product.
Creative props to enhance jewelry photography
In addition to the discussed props, the following are some budget-friendly, creative, and DIY props for jewelry photography.
a. Themed props
For creative jewelry captures, sellers can explore some lifestyle props. Natural materials like seashells and oysters enhance the impact of pearl-based pieces of jewelry.
Even seasonal food items like coffee, tea, and summer drinks add a theme to the jewelry photos. Sellers can try to elicit such association by placing pearl rings near oysters, diamond earrings on a huge stone, or short necklaces on a shell.
b. Natural shots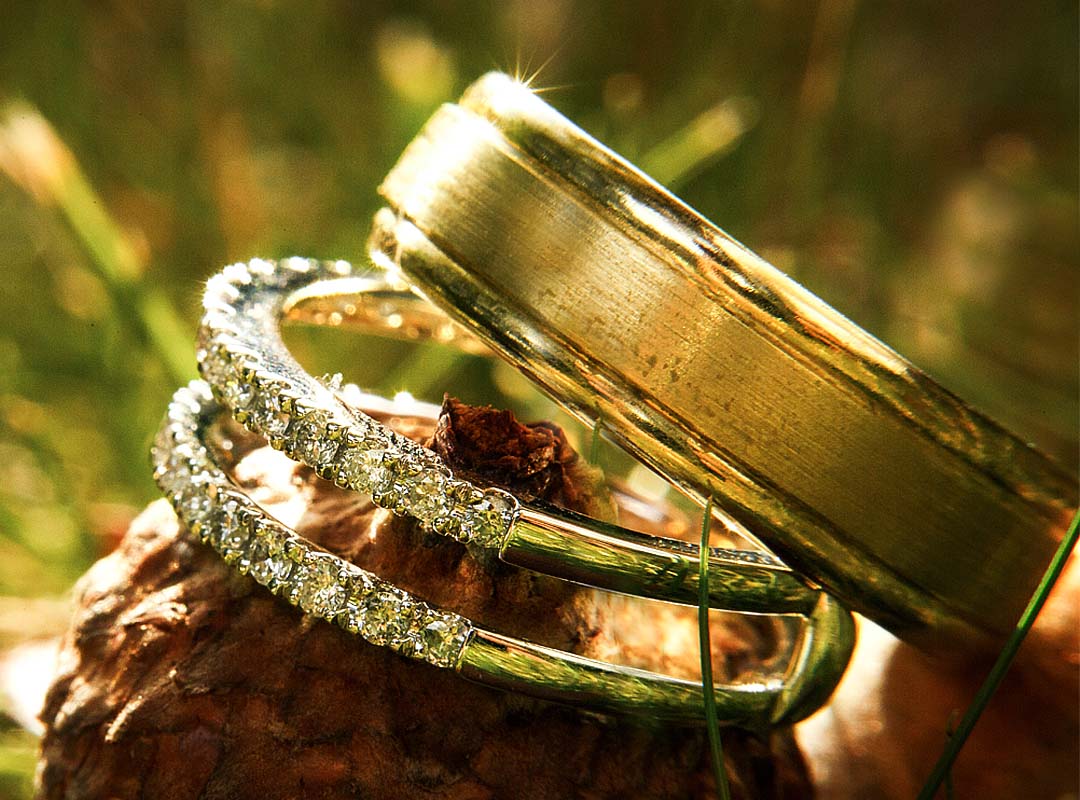 Plants, leaves, and twigs in the backdrop are sometimes all you need to make your jewelry stand out. Natural surfaces are one-of-a-kind and make for an appealing background for jewelry photography. For example, pebbles, tree branches, and invitation cards evoke emotion in wedding ring images. These are also the best props for photographing rustic antiques or trash jewelry.
Wedding jewelry can also be enhanced using a variety of flowers or petals. Flowers of the same color as the jewelry stone makes the jewelry even more attractive. That's why red roses are often utilized in photography of Ruby-based jewelry, blue Calla Lilies for sapphires, and white tulips for diamonds, among other things.
c. Fruits for a juicy background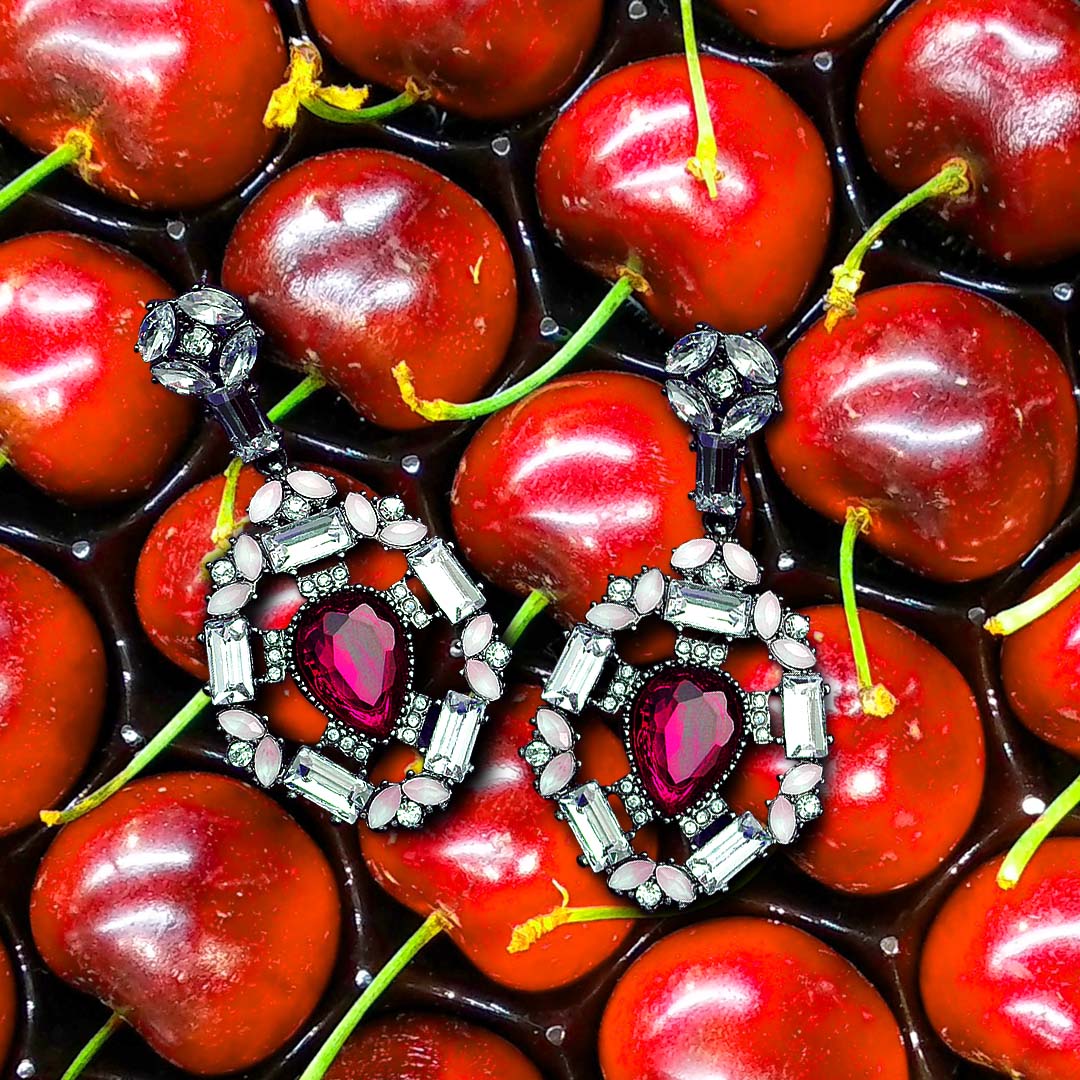 Fruits are budget-friendly props to highlight brilliant stones. Water droplets used in combination with fruits yield an enhanced effect. Oranges and lemons are the most commonly used fruits for such purposes. Photographers can also color-coordinate their jewelry with the background fruits to highlight jewelry stones. Fresh cherries, for example, can be used to complement a red stone.
d. Icy shots
An icy backdrop works best photographing silver jewelry. The colors of jewelry pieces with blue or white stones are enhanced multi-fold with ice in the background. Sellers can also freeze the jewelry partially or entirely for the desired effect.
e. Mirror background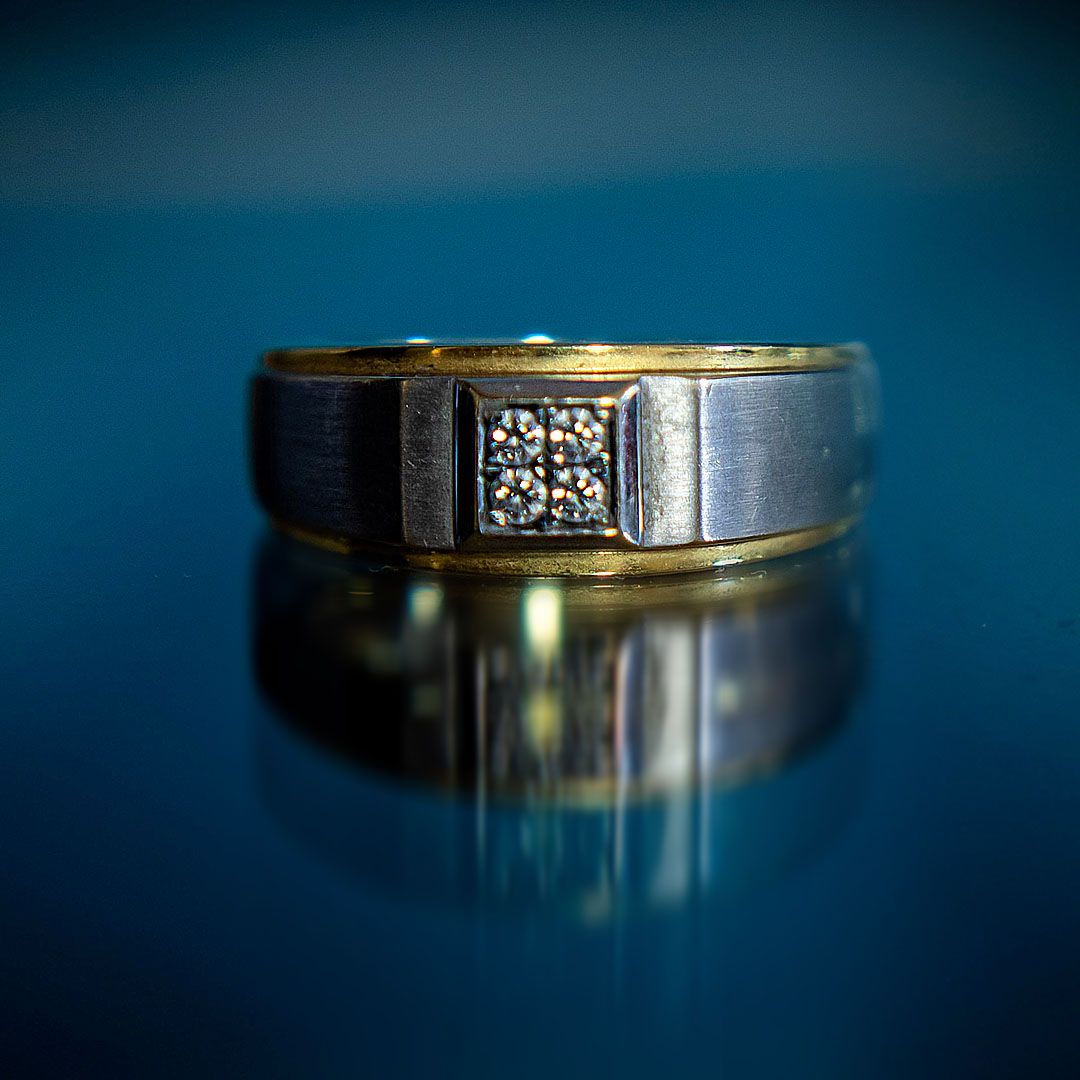 Mirror background in jewelry photography can yield desired light reflections. A simple mirror, a tablet screen, or even a cooking foil is suitable for creating such striking effects.
Conclusion
Professional jewelry photography is ideal for commercial purposes. Best equipment, expert input, and appropriate props are essential for obtaining quality output in jewelry photography. However, it is not always possible for sellers to arrange these. Budget constraints often become a limitation.
In such cases, a DIY setup is the best option. Here we discussed some creative DIY props for jewelry photography. But this doesn't eliminate the need for professional equipment like a professional camera, reflectors, lighting, etc.
So, what can be done? Well, the DoMyShoot app is the solution.
DoMyShoot is an all-in-one AI-powered product photography app for online sellers. Compatible with eCommerce platforms, DoMyShoot offers the fastest way to generate jewelry photographs.
All you need to do is click a picture using the DoMyShoot app. It automatically processes the jewelry image to meet the required guidelines and generates ready-to-use professional quality images, within a few hours.
Click here to request a demo.
FAQs
Q. How to hold the jewelry in place during photography?
A. Prop wax or white putty is best to hold the jewelry in place during photography.
Q. How do photographers stage jewelry for photography?
A. The best way to stage jewelry in photography is to shoot it against a white background. It provides minimum hindrance and distractions.
Q. What is the best way to do jewelry photography?
A. The ideal way to do jewelry photography is to use professional equipment. It ensures the best-quality jewelry images without any reflections or smudges.
Q. How to photograph shiny jewelry?
A. The best way to photograph shiny jewelry is to use a mirrorless DSLR camera.