Jewelry photography for Instagram is a lot different from eCommerce platforms. The composition and editing required for Instagram are far more diverse because the content has to have a unique visual appeal to make viewers stop scrolling and view the product. A single image of the jewelry with a white background that works for eCommerce will not do the trick for Instagram. So, sellers need to try different approaches to level up their jewelry Instagram feed. Stats are also in favor because 65% of people engage more with visual content on social media.
Keeping up with the trend is what that can make possible. Sellers need to know the type of content their consumers prefer for a targeted approach. It is one of the best ways for guaranteed engagement. This article will discuss the top jewelry photography trends in 2022 that every jewelry photographer must explore.
Latest trends in jewelry photography for Instagram
Following are the top 7 trends in jewelry photography to up your game on Instagram.
1. Motion imaging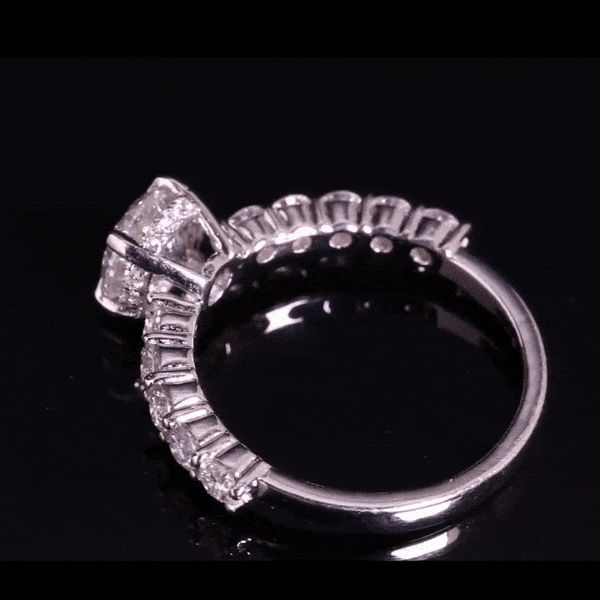 Today, consumers are bored of seeing still photographs of jewelry. They want more. Motion imaging refers to a 360-degree view of the product. It highlights the characteristic features of a jewelry piece that helps users differentiate one brand from another.
Motion imaging is not typically the same as videos. It instead creates the illusion of movement. It has become increasingly popular across social media platforms. This type of imaging is preferred now by many eCommerce platforms as well. Motion imaging is going to stay for the long term because the majority of brands are learning ways to incorporate it into their marketing strategy.
2. Authentic/unedited photography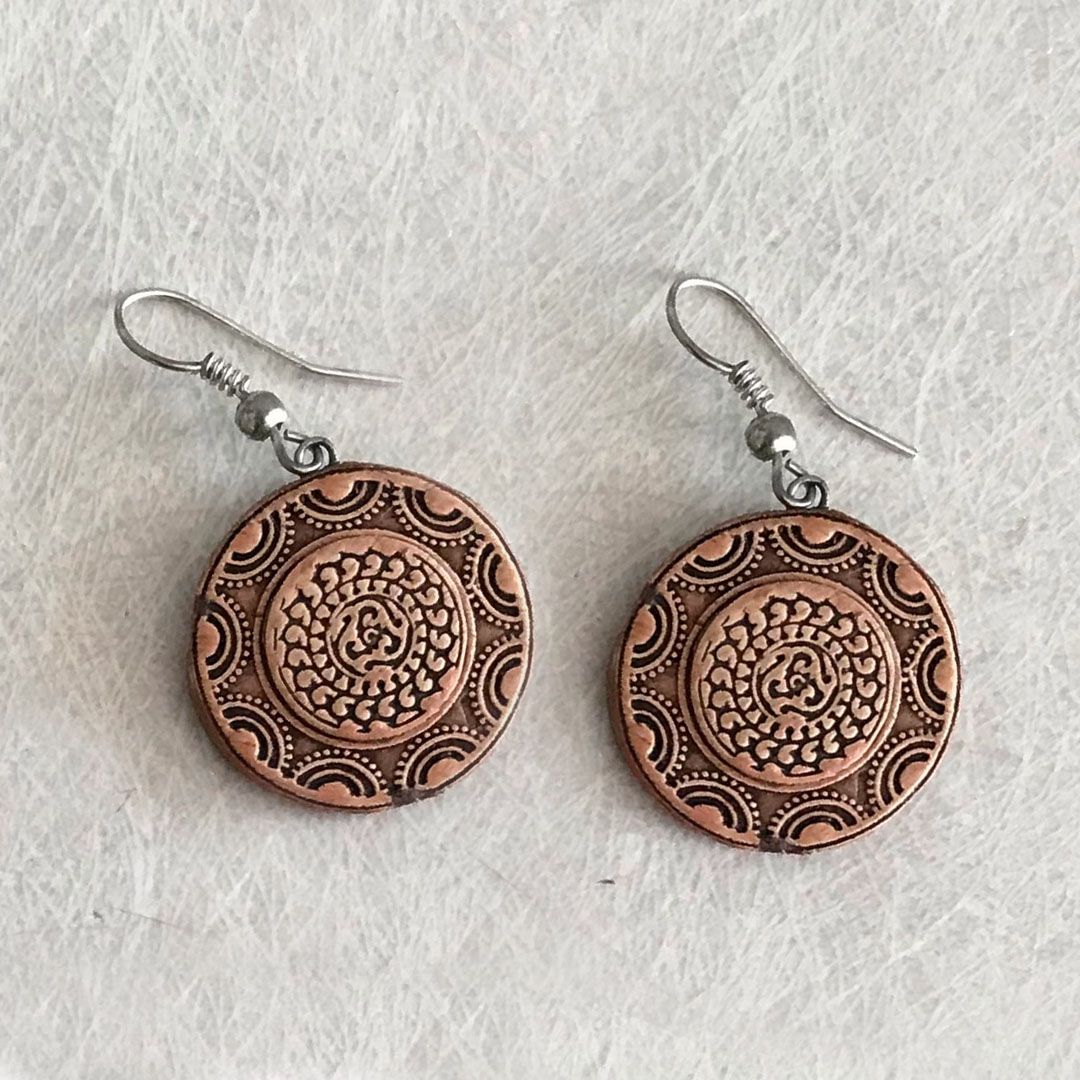 Authenticity is one of the most valued traits when it comes to excelling on social media platforms. Viewers on Instagram tend to shy away from edited photographs, especially in an obvious way. However, posting unedited images means that the jewelry photography has to be on-point while capturing the product. It will require more time, investment, and effort in photography. But in the long run, it will yield beneficial outcomes.
Authentic photography is an overarching top jewelry photography trend. It adds a personality to the product that attracts the attention of the viewers. Sellers should avoid over-glamorized representations of their products if they want to grow on Instagram.
3. Object levitation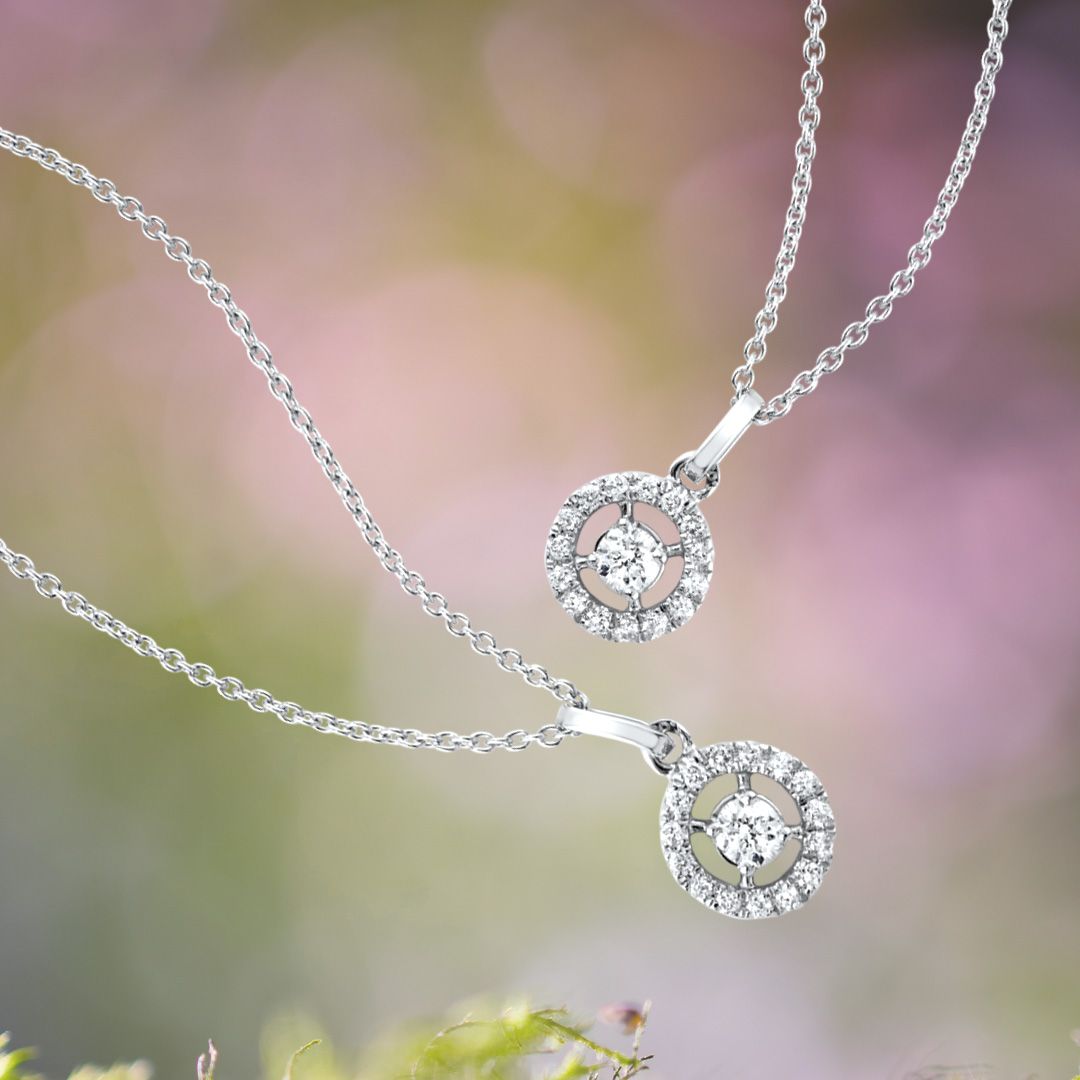 Source: Pngegg
Levitation adds a sense of surrealism to the jewelry image. It is currently one of the hot trends in the market.
Levitation gives jewelry photographs a bit of playful and magical essence. Sellers can incorporate levitation by use of props or with great editing software. Among other things, levitation in jewelry photography will make your product eye-catching for sure!
4. Diverse models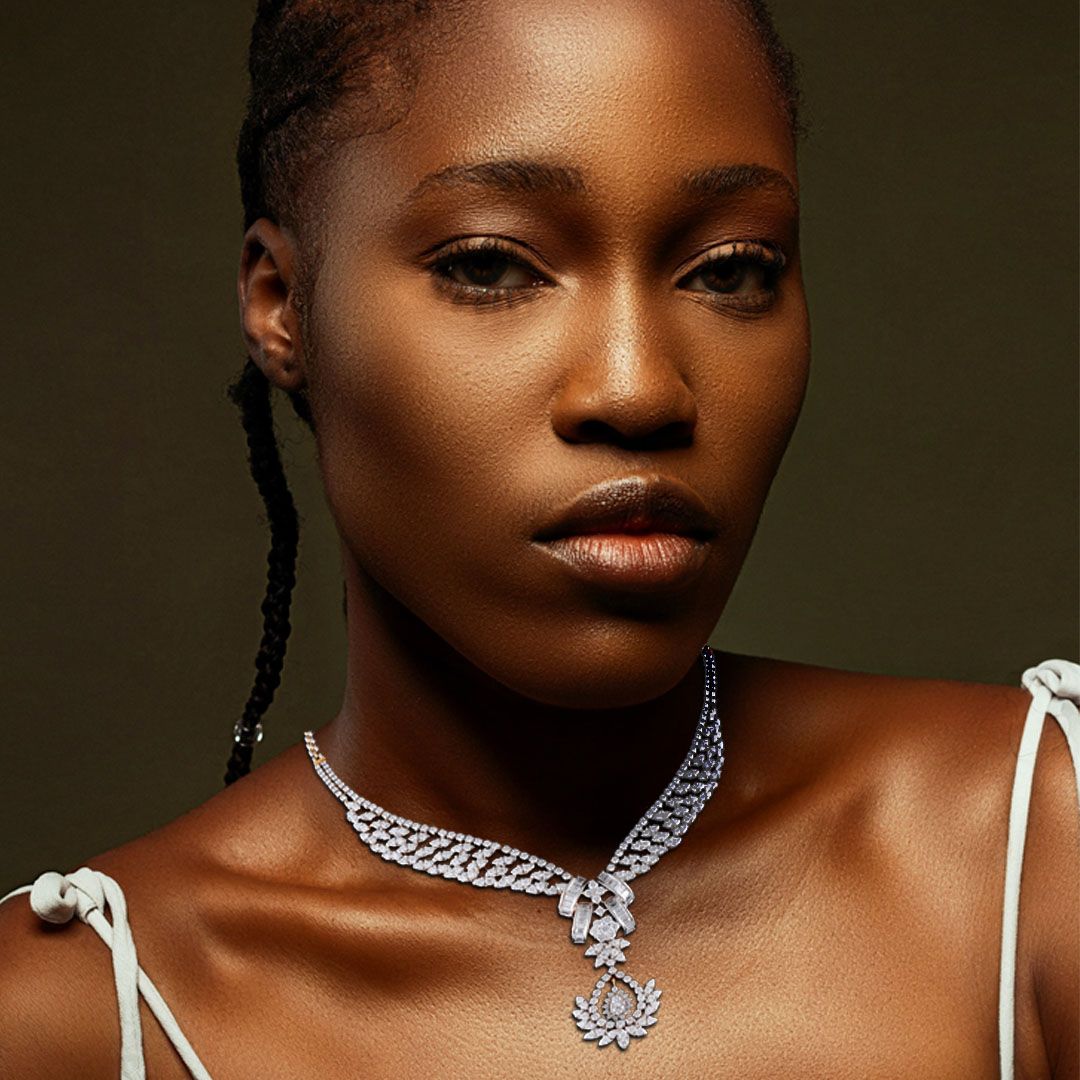 Source: Unsplash
Choosing diversity in how you represent your jewelry is imperative to success on social media platforms like Instagram. Brands now prefer models with diverse bodies and face types to showcase their products. Real diverse models give users the feel of the jewelry. So, instead of finding models that look closest to your audience, embrace the natural human beauty while photographing jewelry on models. Remember, less is more. Do less skin texture smoothening, face-tuning, photoshop, and body-resizing. Show how your product will look on real people, on them.
5. Minimalism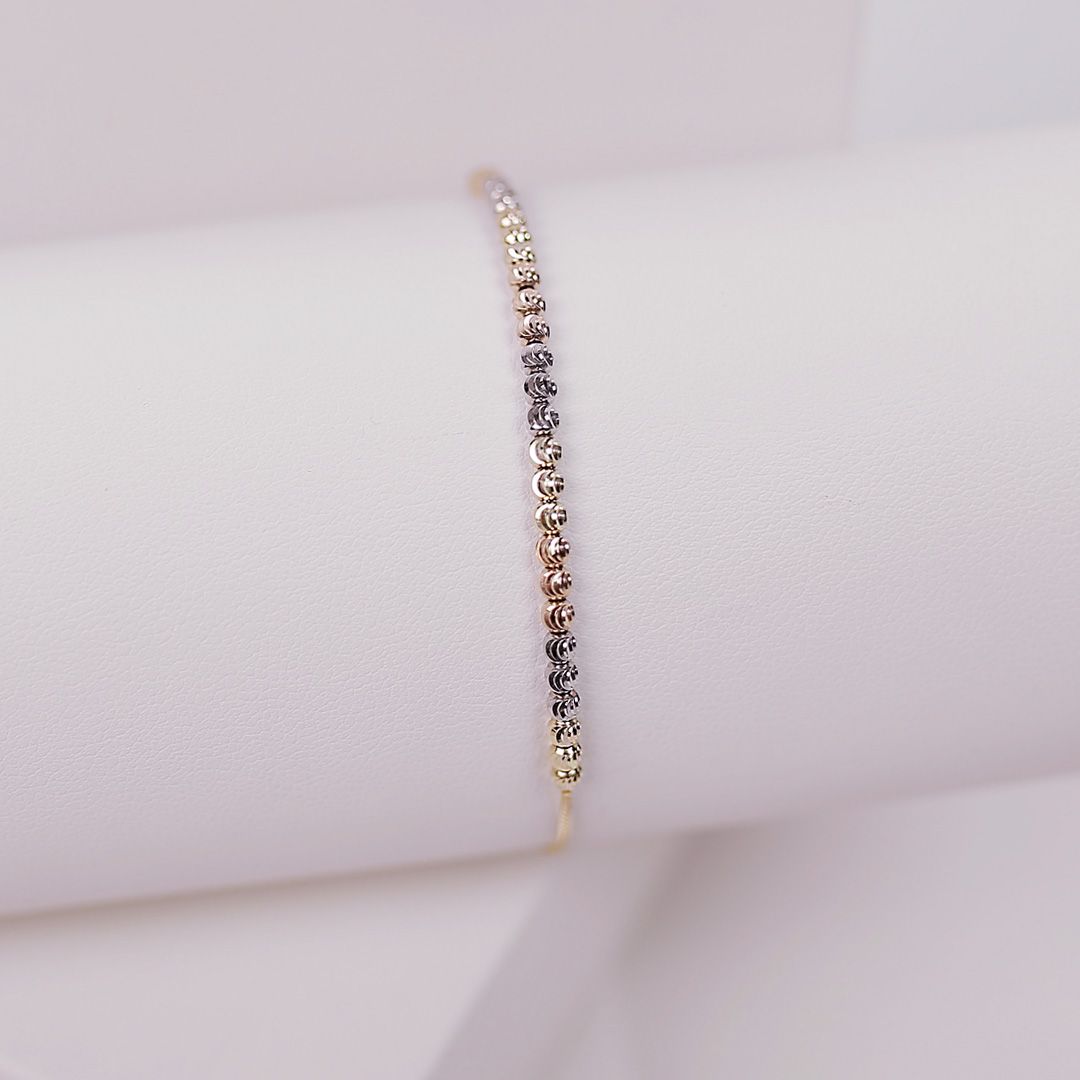 Minimalism in jewelry photography represents the idea of creating a self-standing image of the product without the need for excess props, text, or items in the photograph. Minimalism in jewelry photography significantly reduces the distracting elements, driving maximum attention to the jewelry presented. Monochromatic color palettes are most popular in minimalistic jewelry photography layouts. It makes the jewelry stand out against the background in a stylish way. Such a setup requires careful placement of the product to create high contrast without the use of clashing colors.
6. Videos in product listing
Jewelry photography is not limited to still images anymore. Since online consumers are shopping without physically experiencing the product, they want more details.
It is where jewelry videos come in. Showcasing jewelry in motion gives a great number of product details. It also helps users connect with the product and gain a real-like experience. Videos have been overwhelmingly effective in attracting users to Instagram. It has also enhanced customer conversion rates for many brands.
According to a survey, 90% of customers prefer videos to make purchase decisions. Videos help buyers visualize the jewelry on themselves, which significantly reduces the instances of product return and increases customer satisfaction.
How to ace Instagram aesthetics for your jewelry business?
In addition to trends, aesthetics on Instagram play an important role in building a brand image. Following are some tips and tricks to take aesthetic jewelry pictures for social media-
Express your vision
Research is the key in creating Instagram-worthy jewelry pictures. Sellers should understand their audience's hearts. They must also analyze the strategy of their competitive brands and then pick a unique proposition for their product. Based on the need, Instagram aesthetics can be bright, moody, loud, warm, minimal, cold, etc.
Incorporate lifestyle images
Lifestyle imaging in jewelry photography is the best way to show what your brand is all about. It creates a real-like experience for viewers. It has been a popular approach for boosting revenue for big brands in the market.
Give your audience an insight into the creative process
Sharing what goes on behind the camera helps viewers connect with the brand. Sellers should give their audience an insight into the creative process behind creating jewelry photographs. To make it fun, Instagram offers a variety of features that sellers can leverage, like live streams, boomerangs, reels, layout, and much more. It is the best way to grab the short attention spans of potential consumers while they flick through content on Instagram.
Plan your feed
It is an underrated strategy that plays a crucial role in building a brand on Instagram. It is a subtle yet impactful way of increasing traffic and engagement. Sellers should put effort and think seriously into planning the sequence of posts that goes on their Instagram.
Conclusion
To sum it up, these were the top jewelry photography trends to improve the visual appeal of social media content, especially Instagram. But even after incorporating the latest trends in the market like motion imaging, diverse representation, and minimalism, it all boils down to the quality and resolution of the final image. The equipment required for that is often expensive and may not fit into the budget.
DoMyShoot offers a reliable alternative for creating quality images in no time. Our platform is an AI-based solution for large-scale visual content creation. Users can leverage lighting fast outputs for quick and quality results. Follow the in-app guides and generate high-quality jewelry images for multiple online platforms in just a few clicks. If this interests you, do connect with us at DoMyShoot. You can also request a demo to understand the application better.
FAQs
A. A mirrorless DSLR camera is the best equipment for jewelry photography.
Q. What are the required camera settings for jewelry photography?
A. Camera aperture between 16 to 22 is ideal for jewelry photography, based on the type of stone used in the jewelry piece.
Q. How to edit jewelry images for Instagram?
A. Instagram offers a variety of filters and features that jewelry photographers can use for editing. However, they should focus on getting the brightness, contrast, color, and white balance correct for jewelry pieces to avoid unwanted reflections and sparkles in the final image.
Q. Which photo angle should be preferred in jewelry photography?
A. Sellers should try photographing their jewelry pieces from all possible angles to give the viewers as much information as possible.