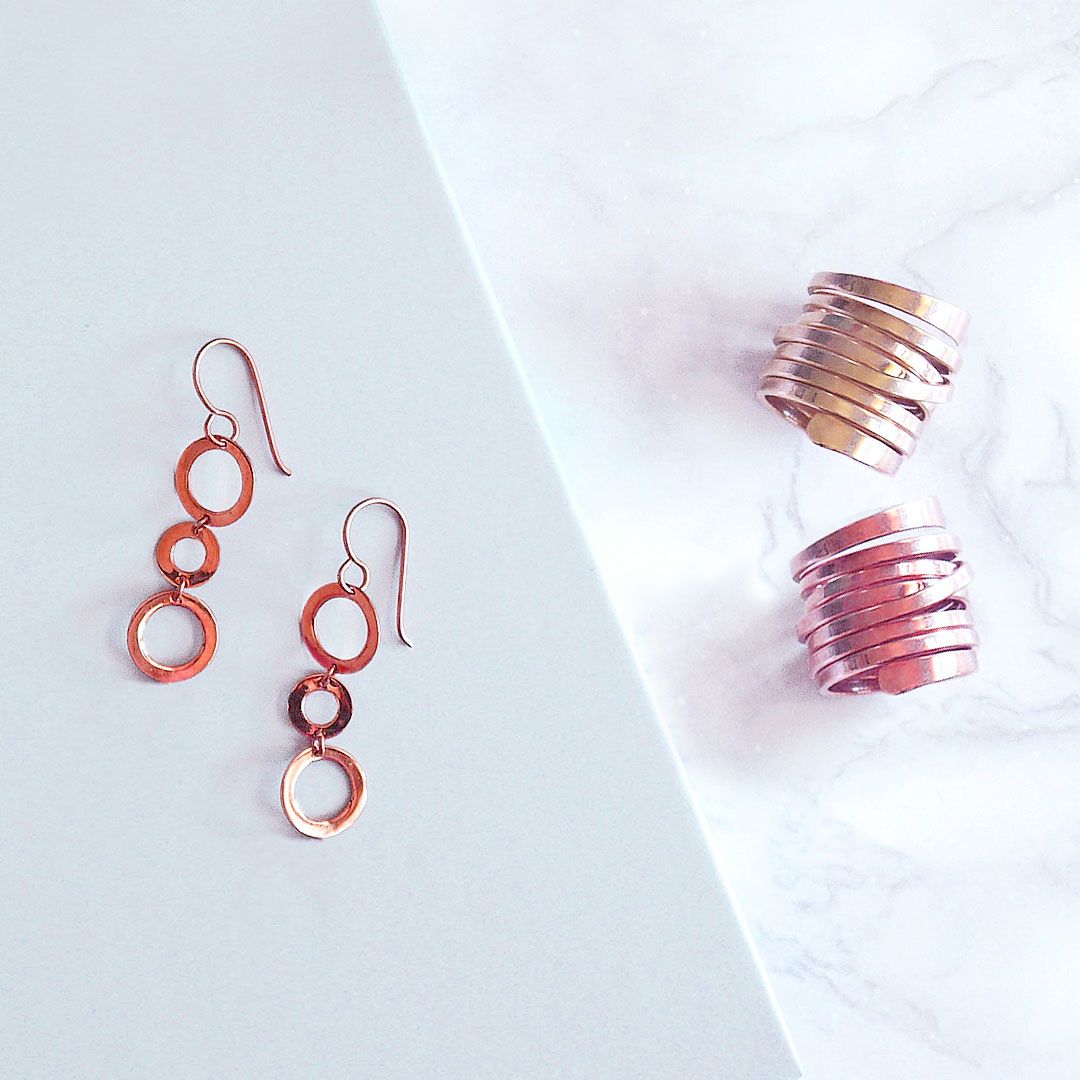 Do you own a fantastic jewelry brand and plan to have a product photoshoot soon? Or are you starting your brand new jewelry business and now want great pictures for your eCommerce store? Maybe you are simply revamping your existing website.
The background for jewelry photography you choose is one of the single most essential aspects. Whether you are a new jewelry brand owner or you have been in the field for a while, you are in the right place.
Depending upon the type of your jewelry and your brand's message, you can determine what kind of background will best suit your product. If you have noticed, most jewelry brands have a white or black background. However, this is not a rule. If plain colors bore you, no law says you only need to stick to simple jewelry photography backgrounds.
Choosing a background for your product is easier than you think. Jewelry photography can be done against different objects as backgrounds, and they can still look aesthetic. This blog will discuss 11 different backgrounds for jewelry photography that you can use for your next product photoshoot. But before that, why is choosing the perfect and, most importantly, the correct background necessary for jewelry brands in eCommerce stores?
Why should you focus on the background for jewelry photography?
Not many brands give attention to this crucial element in product photography. The fact that you are here means you do know better. Thousands of people will come across your website from different sources. Each of these visitors will rely only on your product's image to decide if they should trust your product.
Choosing the best background is essential because you want to ensure your target audience relates to your product the minute their eyes fall on it. The background of your product will be a part of the entire picture. And the type of background that you use will determine how your audience will perceive your brand. According to a study, 75% of eCommerce shoppers rely on product photos to make an informed decision.
If you are unsure what background will best suit your brand, ask yourself how you want your target audience to perceive your brand. Do you want to come off as a fun, playful brand? Or do you want to portray minimalism and luxury? Affordable jewelry pieces usually have colorful background colors, while expensive jewelry has a minimal background color.
Suppose you don't know what background you want to use for your product. In that case, you can experiment with the 11 different options we have listed for you below.
11 best backgrounds for jewelry photography
Here are the 11 best backgrounds you can try in jewelry photography -
1. White background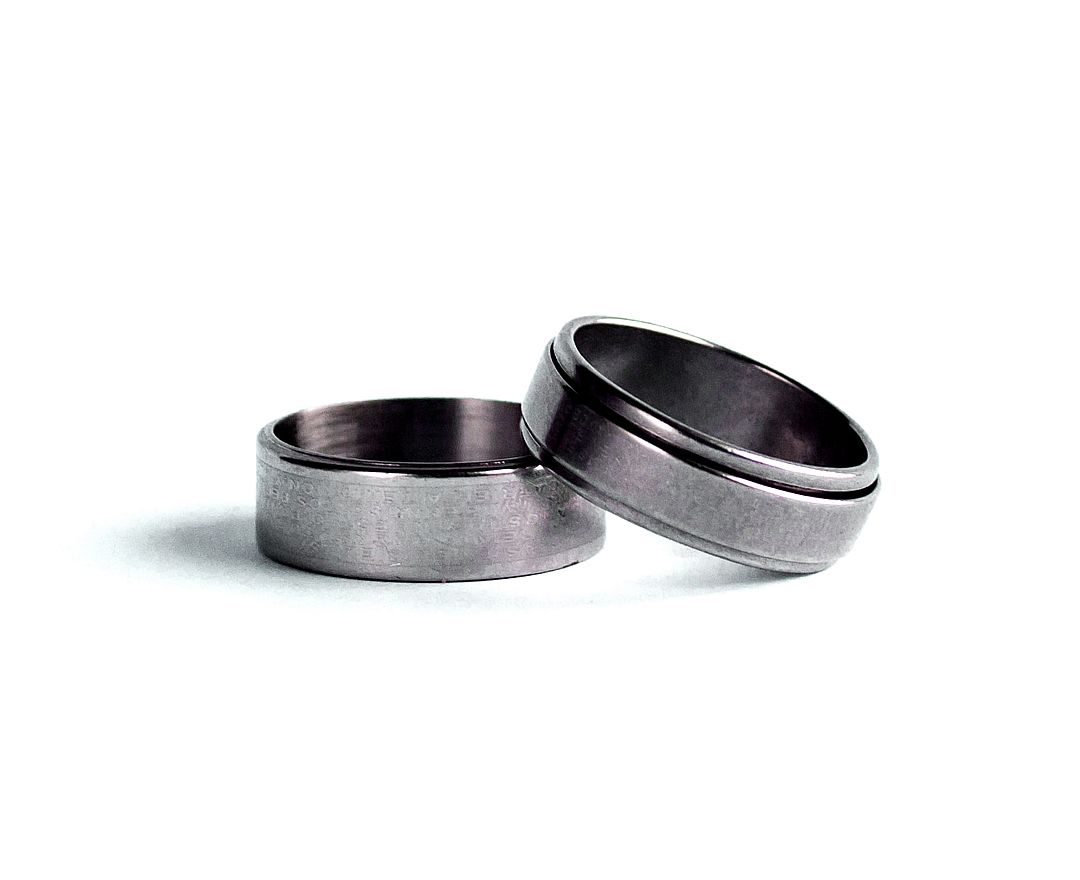 76% of product photos have a white background. Hence, a white background is your safest bet — especially when hosting your jewelry product on another website. When using a white backdrop for your product photoshoot, it is always better to use artificial lighting to simplify the editing process. You can also consider investing in a lightbox from Amazon in the long run.
2. Classic black background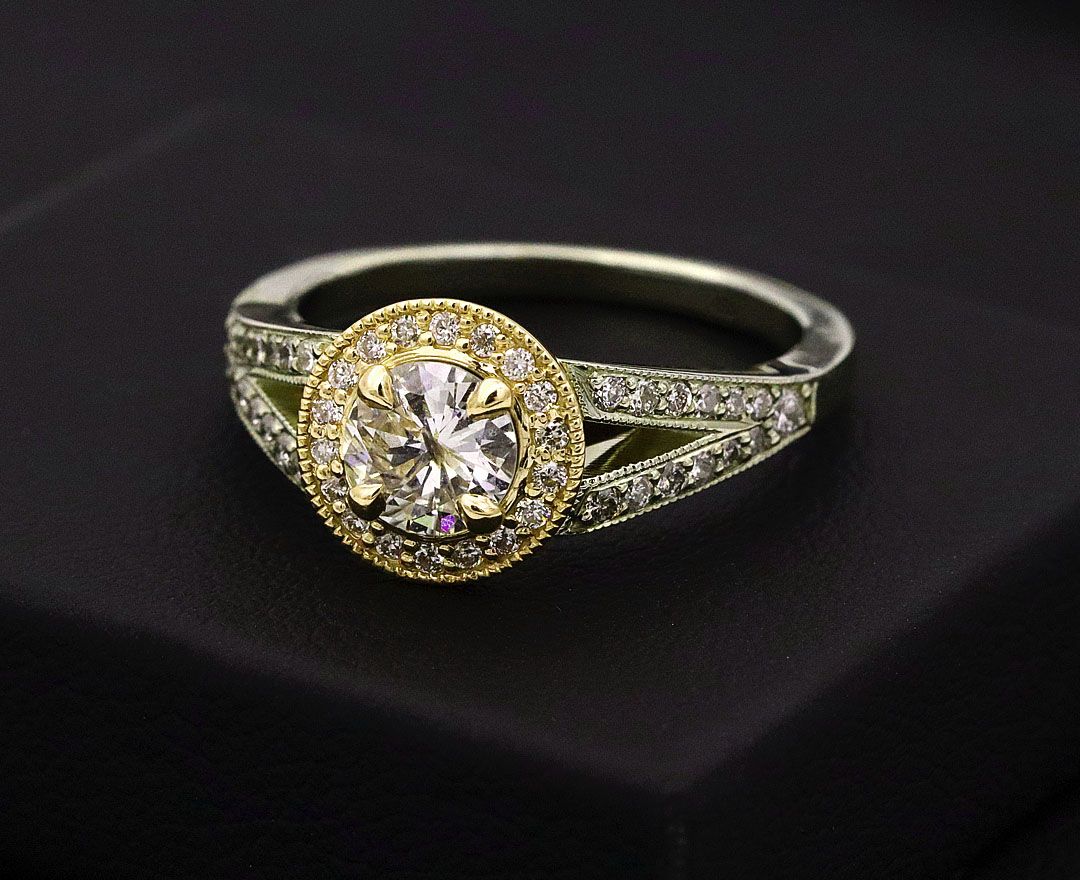 Want to showcase classy pictures on your feed? A black background will do the job for you. Black backgrounds make jewelry brands pop out with minimal effort. Ideally, you will require only two flashes when shooting jewelry with a black background to avoid glares. Remember to clean the jewelry before the shoot. The distance between the product and the background should not be less than 1m to prevent the light from the flash from lighting up the background.
3. Gray
If you are looking for something subtle but don't want a black or white background, you can consider a gray background. Gray is fine, and it best highlights a jewelry's features. If you are advertising bright stones, gray is a great background option. The best background for jewelry banner is gray.
You can also choose from the pre-existing banners in the DoMyShoot app. DoMyShoot App highlights the most trending product backgrounds for you.
Unlike photography for a white background, use lighting from only the front instead of the back for a gray background. Later, to enhance the image's look and feel, use the basic presets from Lightroom.
4. Cloth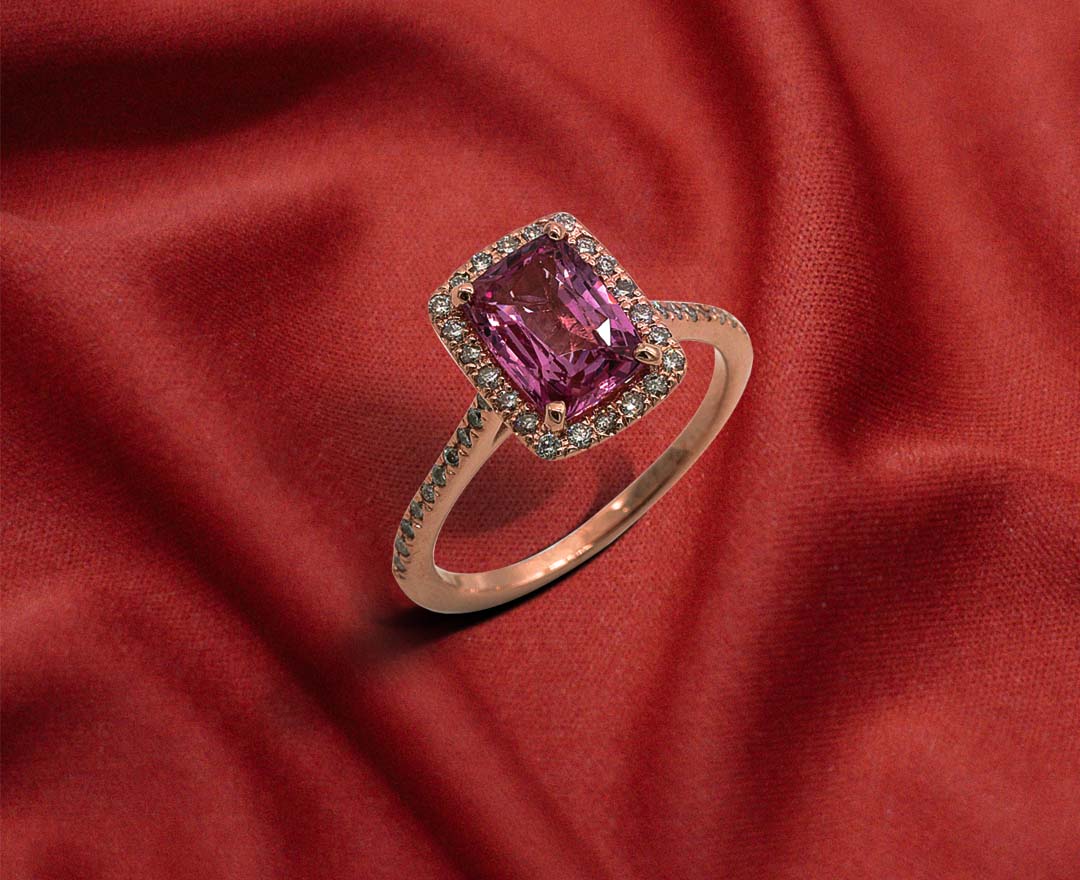 If you are looking for something budget-friendly, consider using a satin material cloth. Play around with how you arrange the fabric. Avoid having too many folds so that your jewelry remains in focus. Satin clothes give a good elegant effect to jewelry products.
5. Gold
Gold has always portrayed richness and luxury. While jewelry products are already luxury products, you can use a gold background for the most expensive products on your list.
6. Bokeh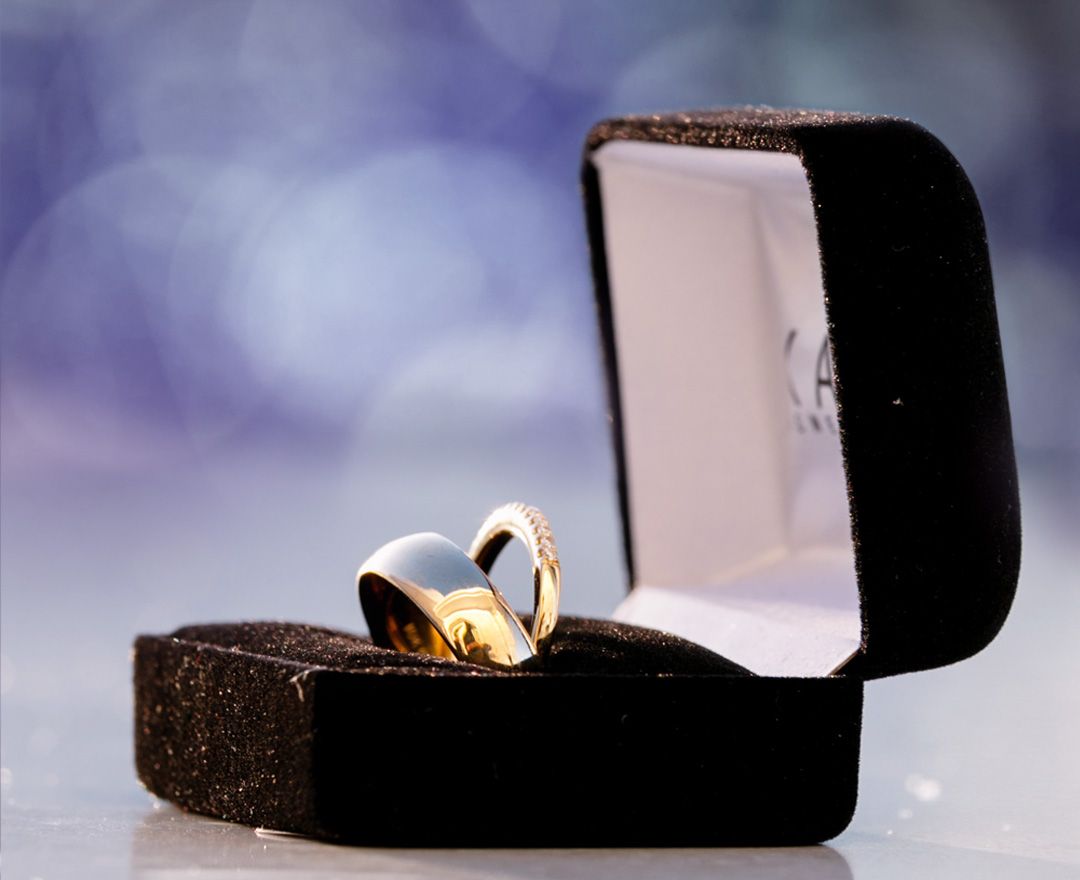 Bokeh is the type of background that is out-of-focus in your photo. You can experiment with different backgrounds for jewelry photography. You can hang lights in a dark room and place your product at a distance from the light to give you enough space to focus on the product and blur the background.
You can also use an existing bokeh effect video from YouTube and place your product in front of the screen in a dark room. However, it would be better to use fairy lights in the background and blur them later. Yellow or blue lights make the best photo background color.
7. Natural backgrounds for jewelry photography
Want to divert from the usual black and white background? Use natural backgrounds like big leaves or flowers in contrast to your jewelry. These make for fantastic shots. Bright, colorful photos suit you well for advertising your product on personal blogs or social media. You can find natural backgrounds in the floor standing templates in the DoMyShoot app.
8. Wood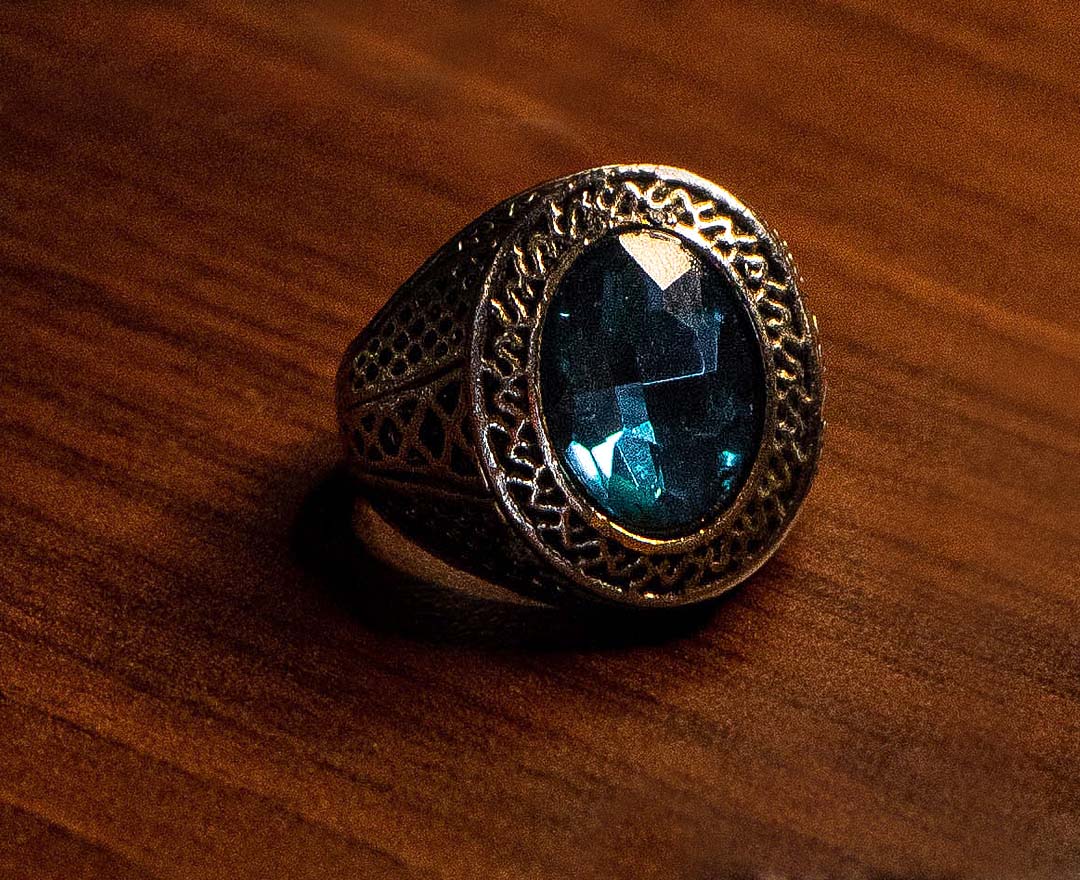 This natural element adds texture to your photograph in a beautiful way. You only have to place your subject on the wood. You can also change only the color of the wood to black and white in photoshop, leaving the color of the jewelry untouched. Check out the flat lay backgrounds and the tabletop setting backgrounds in the DoMyShoot app.
9. People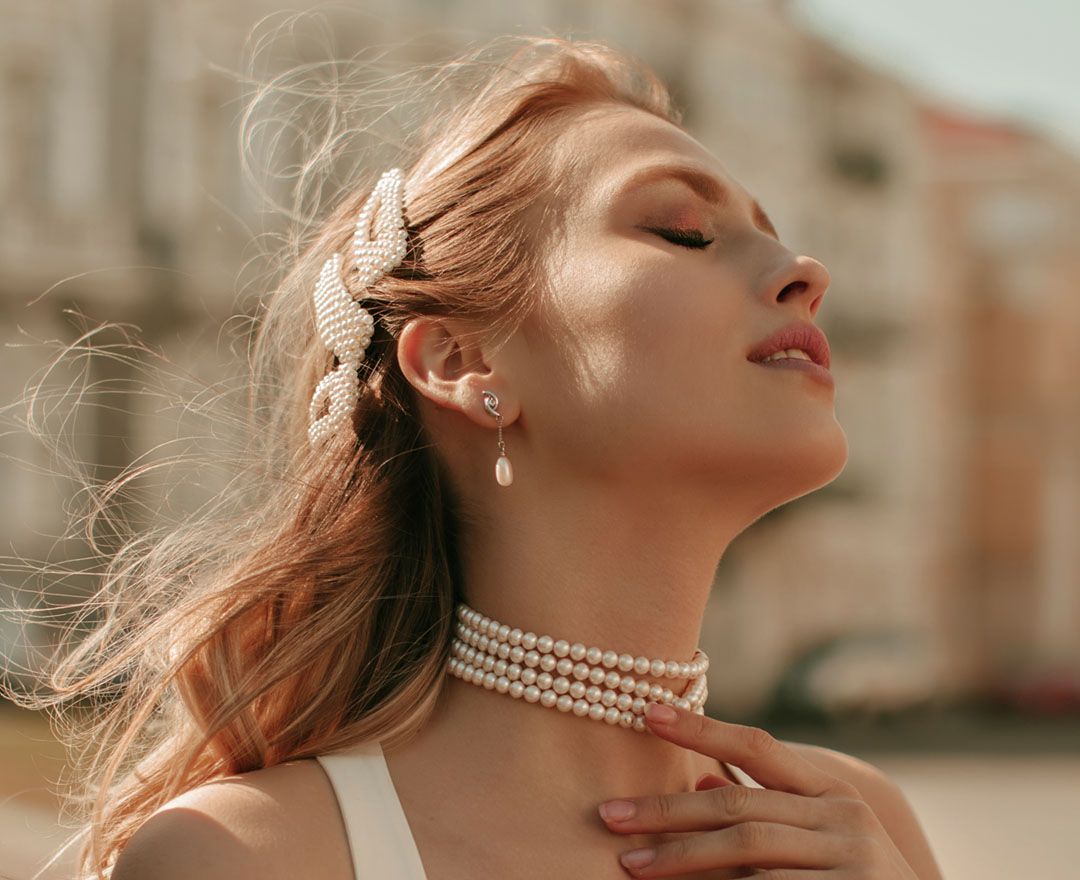 Want your audience to imagine how it would feel to be wearing your jewelry? Displaying jewelry on people can help people imagine if that is something they would wear. If you have a reasonable budget, you can invest in getting people on board and showcasing your jewelry. The DoMyShoot App has several pre-existing templates where you can place your product on a model's wrist, ear, feet, neck, or shoulder within the app itself.
10. Graphite
Graphite might not be the first thing that pops into your mind. However, graphite is a great creative background for jewelry photography, especially bright stones.
11. Black sand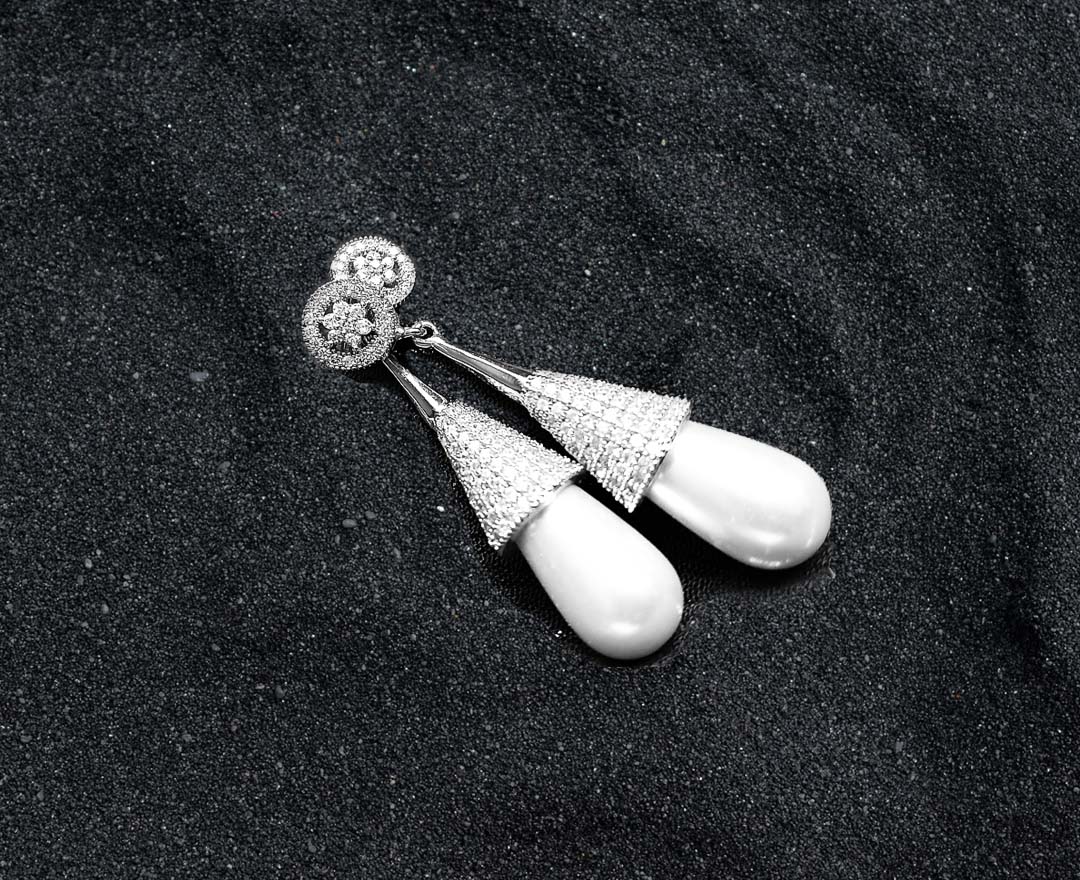 Dark backgrounds for jewelry photography signify luxury and subtlety. Black sand is another option worth considering. If you have access to black sand, you can use that or make black sand at home. Place the sand on black paper. You can play around with how you want to arrange the sand.
Create high-quality images for your jewelry product today
Now we have learned about the different backgrounds available for jewelry photography. The next thing to determine is which background will best suit your brand's style. The DoMyShoot app has a wide range of pre-existing lifestyle jewelry background images within the app. Save your time hunting for the perfect background. Request a free demo of the DoMyShoot app now.
FAQs
Q. How do you photograph jewelry at home?
A.
Use a mirrorless DSLR camera
A tripod stand to avoid taking shaky images
Make sure your jewelry is well-lit
Set your camera in the correct aperture
Take a good snap from different angles
Q. Which is the best lighting for jewelry photography?
A. Soft lighting is the best for jewelry photoshoots. You can diffuse artificial light to get the best-quality images.
Q. How to photograph jewelry outside?
A. For shooting outside, make sure the sunlight is behind the camera and not in front of the camera. Also, avoid shooting in direct sunlight. You can choose a shaded area to take outdoor jewelry photoshoots.
Q. How do you avoid reflection in jewelry photography?
A. Try placing a paper at the bottom and around your camera. This can help block reflections and bounce more light towards your subject.
Q. How do you photograph jewelry on a white background?
A. Ensure you have lamps or your preferred artificial lights at the side and the top of your jewelry and all the other lights off. Place your camera directly in the front of your jewelry piece. Keep your product closer to the background to avoid shadows.