Each year, Amazon adds nearly a million new sellers on its eCommerce platform. Owing to rising competition among product categories, sellers are constantly looking for ways to make their product standout in a sea of similar products.
One of the most important aspects of marketing on Amazon is the product front-end. The customer will either decide to click "add to cart" or "keep browsing" based on the hero image of your product.
A hero image is the first image customers come across in their Amazon search results and when they click on a product listing. This is the image that makes a product stand apart from your competitors and invite them to learn more about your product.
The importance of the Amazon hero image cannot be understated. Think of it as a billboard for your product. If you want to increase your sales and visibility on Amazon, then you need to make sure that you have a visually appealing and captivating hero image.
Why is a hero image important for your Amazon page?
Amazon shoppers don't know what they're looking for, so they browse around and look at the pictures of products. The images are typically the first visual aspect that draws their attention.
The hero image, or the first image a customer sees on their screen when they land on your Amazon page, is one of the most important elements of your Amazon store. It's what can draw them in and make them want to view or buy your product.
A hero image on your Amazon page is important for two main reasons.
a. Firstly, it serves as an instant version of what's being marketed, and this lets buyers invest themselves in the product right away. b. Secondly, it reduces browsing time and makes the product more visible right away. Once shoppers click onto your page and see their desired product front & center - they'll have less urgency to compare products and look further down the page.
Your hero image can make or break your Amazon listing and subsequently affect your sales. Therefore, to increase your sales conversion and market your product successfully on Amazon, it's imperative that you create a good hero image that creates a great first impression on a shopper.
There are certain strategies in designing the perfect hero image for your product to increase the chance of selling.
Let's learn how you can do so.
How to create the perfect Amazon hero image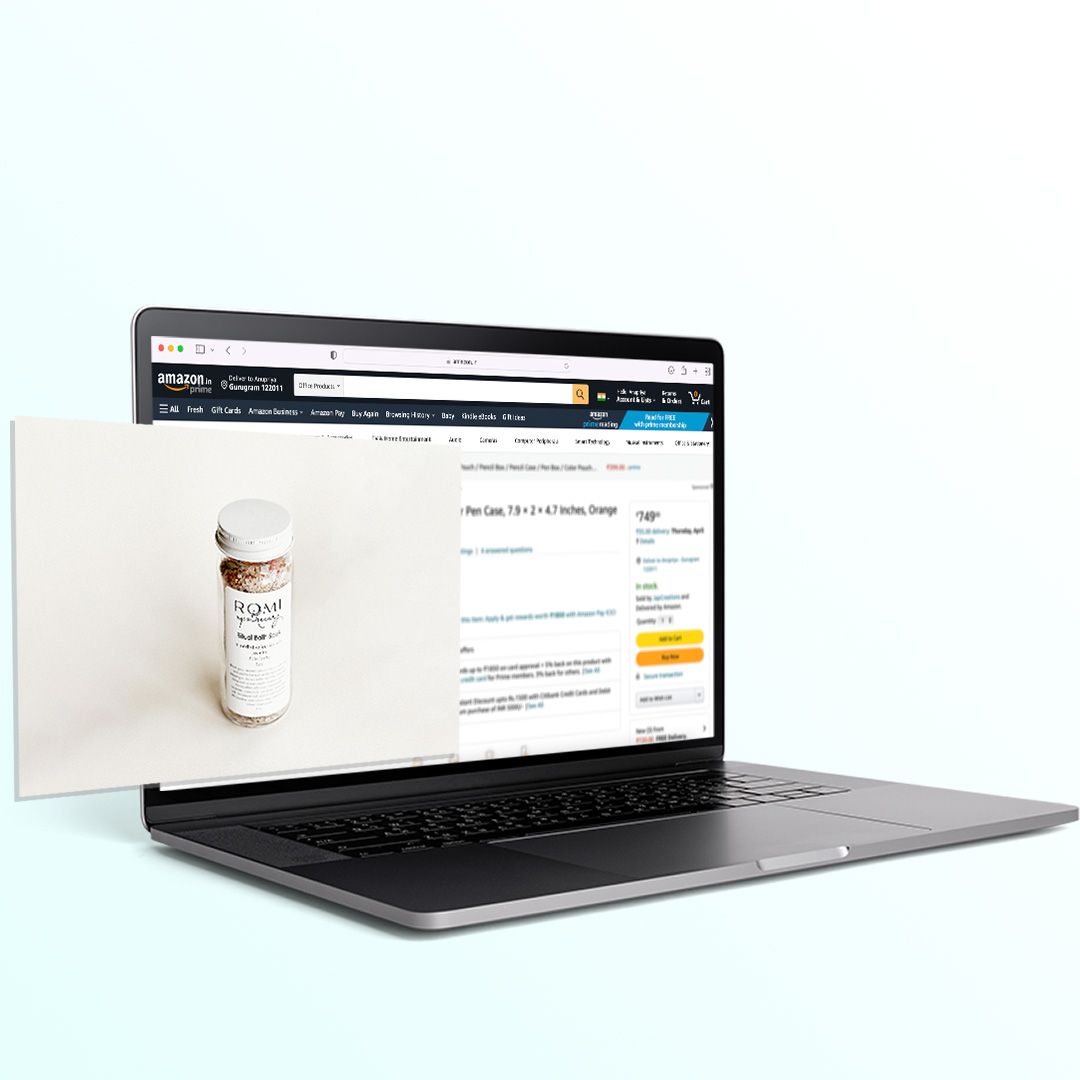 A good hero image plays three roles: it creates visibility, it communicates what the product is, and it persuades the viewer why they should click through and buy it. For this reason, your product's hero image should be attention-grabbing so that shoppers stay on your page long enough to read the rest of the information. They also need to be high-resolution so that they look great on all devices.
Here are 4 things to keep in mind when creating a hero image for your Amazon product listing:
1. Follow size, resolution, and background guidelines
When it comes to Amazon, vendors need to follow a few specific rules to keep their listings clear and consistent. To sell on Amazon, here are some guidelines to follow:
a. The product should be photographed on a pure white background with an RGB of 255:255:255 (Amazon image policy). b. Feature the product clearly without the use of any accessories, text, props, logos, or watermarks. Moreover, ensure that all unnecessary background is cropped out to keep the product as the focus of the image. c. Compress the hero image to 400 kb or smaller in order to avoid pixelation. d. Use jpeg files for better manageability. e. Eliminate any shadows using bright lighting during photography. Ensure that you practice crystal clear product photography that shows your product exactly how the customer will be getting it. f. Edit the picture using an-image editing software to give it a professional look. However, abstain from over-editing that distorts the colors or depicts an unrealistic perception of the product.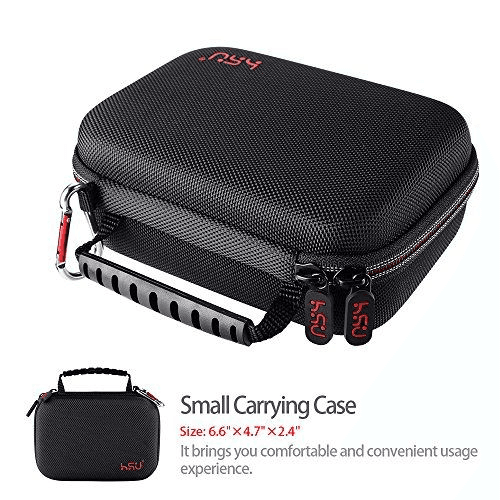 2. Optimize your hero image
An optimized product hero image can typically increase your product sales by 10% to 30%. Here are a few ways to optimize your Amazon hero image:
a. Positioning
When you observe most bestselling products, you'll realize that the product or the packaging is placed close to the "Add to Cart" button. Most customers are usually in a hurry and use one-click shopping to check out quickly. By tilting their product towards the "Add to cart" button, product owners can strategically entice their audience into making a purchase.
b. Contrast
Another practical way to optimize your Amazon hero image is by creating a physical contrast of your product. For example, white jars are hard to convert well when abiding by the rules for Amazon her image due to an obvious reason: they turn invisible on an all-white background. In such cases, make sure your product uses the space completely and doesn't leave any more white or empty space than needed.
3. Ensure compatibility between visual and text
The most important rule of creating a hero image is to make sure that the words and images you use are both compatible with your brand and complement each other. The right blend of visual and text components creates an emotional connection between the shopper and your product and highly influences your brand's narrative.
Make your amazon hero image compelling so that the viewer will want to learn more about your product's specifications and details. The image should not overpower the written information.
Ensure that your brand's hero image and the accompanying text complement each other in narrating your brand's story effortlessly. Customers remember brand narratives as it helps them relate to their own values and life stories.
Moreover, the hero image should be placed in the top left-hand corner of your product listing, so it's visible to people who are browsing for items on their mobile devices. It should also be large enough so that the text doesn't wrap and become unreadable.
4. Split test to Boost Click-Through Rate & Listing Traffic
By now you've probably worked out a ton of options for your product's hero image. But how do you figure out which one will create the most impact?
One of the biggest issues vendors face when creating a hero image is knowing which angle will be the most effective when photographing the product. While there is no sure shot way to ascertain this, Split testing (also known as A/B testing) is one of the most vital tools you can leverage to gauge a customer's perception of your hero image on Amazon.
We recommend creating two different hero images and alternating between them every two weeks. Observe their impact on conversions, even if it's minor. Even the slightest increase can tremendously impact your future sales.
While split testing is an essential step, many vendors don't necessarily have the time to perform the test. In such cases, vendors can employ third-party sources like Dresma to free up their effort from both testing and analysis, and focus their creativity to develop, lead and innovate in their industry.
Whether you're just getting started with setting up an online store or already have an established product catalog, your product photos are the most important aspect of your listing.
Your hero image is what announces your product and your brand to the rest of the world. The goal of your product's hero image is to captivate a customer on the first look. It visually summarizes your product and has the potential to build a lasting first impression in a customer's mind.
Therefore, invest in high-quality images to achieve better click-through rates and increased conversions for your Amazon products. Use these tips to create a visually stunning hero image, keep customers hooked to your product page, and ultimately see your sales catapult in no time.
If you need help with creating high-quality eCommerce product images so that you can make the most of your eCommerce store, we're here to help.
Request a demo now!